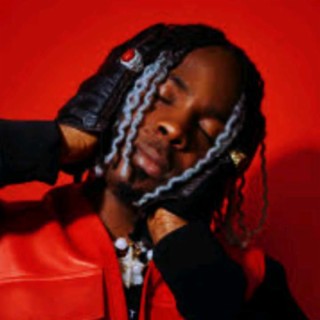 Young Jonn
Current #29

All Time #227

Udomboso John Saviours aka YoungJohn (d wicked producer) hails from Akwa Ibom State in Nigeria. He is currently the youngest Nigerian music producer, born on March 16, 1995,who produces music beats for YBNL records owned by Olamide.

Many of Young John songs become very popular and trendy online with great number of streaming and downloads on Boomplay.

Career:
The incredible beat master, Young John started playing musical instruments as a child. Alongside his brothers, he formed a musical group called AVG before being signed by Hit Factory Studio in 2012.
During his time at the record, he produced the hit single by Olamide titled Story for the gods. In the 2015 edition of the Headies, he was nominated for the Producer of the Year for his work on another of Olamide's hit song, Bobo, which gained massive acclaim.

Achievement:
Young John has also received nominations and won awards like the Headies (2016) in the category of Producer of the year, which he won, and Soundcity MVP awards festival (2017) in the variety of African Producer of the Year.....more

Country/Region : Nigeria
Songs

(14)

Albums

(0)

Playlists

(3)

Videos and More
1

2

3

4

5

6

7

8

9

10

11

12

13

14
Listen to Young Jonn's new songs including "Sharpally", "Sharpally (Mixed)", "Aquafina (Mixed)" and many more. Enjoy Young Jonn's latest songs and explore the Young Jonn's new music albums. If you want to download Young Jonn songs MP3, use the Boomplay App to download the Young Jonn songs for free. Discover Young Jonn's latest songs, popular songs, trending songs all on Boomplay.
Udomboso John Saviours aka YoungJohn (d wicked producer) hails from Akwa Ibom State in Nigeria. He is currently the youngest Nigerian music producer, born on March 16, 1995,who produces music beats for YBNL records owned by Olamide.

Many of Young John songs become very popular and trendy online with great number of streaming and downloads on Boomplay.

Career:
The incredible beat master, Young John started playing musical instruments as a child. Alongside his brothers, he formed a musical group called AVG before being signed by Hit Factory Studio in 2012.
During his time at the record, he produced the hit single by Olamide titled Story for the gods. In the 2015 edition of the Headies, he was nominated for the Producer of the Year for his work on another of Olamide's hit song, Bobo, which gained massive acclaim.

Achievement:
Young John has also received nominations and won awards like the Headies (2016) in the category of Producer of the year, which he won, and Soundcity MVP awards festival (2017) in the variety of African Producer of the Year..
FAQs about Young Jonn
Where is Young Jonn from?
He is from Nigeria.
How to download songs of Young Jonn?
You can download songs of Young Jonn from Boomplay App for free.
Firstly, install Boomplay app on your mobile phone.
Secondly, navigate to the song you would like to download.
Thirdly, Tap on More > Download.