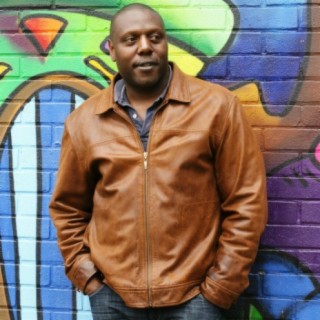 Next Door But One
Current #99k+

All Time #78.1k

Next Door But One is London producer, songwriter Tony Orlando Corbin. He creates eclectic tracks rooted in dance beats including most house music sub-genres.
His tracks have been remixed by Chicken Lips, Mark Moore, Medesen, B.A.N.G!, Sonny Wharton, The Japanese Popstars, Audio Jacker and many others. He has released singles on Earthman, Chemiztri Recordings, Nu Style and Exhilarated Recordings.
Tony grew up in the UK town Reading where he first learned basic piano as a child. As an early raver, his youth involved travelling with sound systems and honing his technical abilities and studio knowledge before moving to London as a teenager and joining a couple of funk outfits as keyboard player.
NDB1 was conceived in 2007. One of the early tracks Art of the Matter (original) highlights his originality, combining a uniquely humorous lyric about a struggling artist with a funky disco beat. That track, which has been remixed by a host of dance luminaries, most recently Sonny Wharton, was re-released in 2012.
More recent material embraces 'real' house music, funk, old school, and more guest vocalists than before....more

Country/Region : Japan
Songs

(570)

Albums

(80)

Playlists

(0)
1

2

3

4

5

6

7

8

9

10

11

12

13

14

15

16

17

18

19

20

21

22

23

24

25

26

27

28

29

30

31

32

33

34

35

36

37

38

39

40

41

42

43

44

45

46

47

48

49

50

51

52

53

54

55

56

57

58

59

60

61

62

63

64

65

66

67

68

69

70

71

72

73

74

75

76

77

78

79

80

81

82

83

84

85

86

87

88

89

90

91

92

93

94

95

96

97

98

99

100
Listen to Next Door But One's new songs including "Life Goes On", "Where Would I Be", "No More Room (Instrumental Extended)" and many more. Enjoy Next Door But One's latest songs and explore the Next Door But One's new music albums. If you want to download Next Door But One songs MP3, use the Boomplay App to download the Next Door But One songs for free. Discover Next Door But One's latest songs, popular songs, trending songs all on Boomplay.
Next Door But One is London producer, songwriter Tony Orlando Corbin. He creates eclectic tracks rooted in dance beats including most house music sub-genres.
His tracks have been remixed by Chicken Lips, Mark Moore, Medesen, B.A.N.G!, Sonny Wharton, The Japanese Popstars, Audio Jacker and many others. He has released singles on Earthman, Chemiztri Recordings, Nu Style and Exhilarated Recordings.
Tony grew up in the UK town Reading where he first learned basic piano as a child. As an early raver, his youth involved travelling with sound systems and honing his technical abilities and studio knowledge before moving to London as a teenager and joining a couple of funk outfits as keyboard player.
NDB1 was conceived in 2007. One of the early tracks Art of the Matter (original) highlights his originality, combining a uniquely humorous lyric about a struggling artist with a funky disco beat. That track, which has been remixed by a host of dance luminaries, most recently Sonny Wharton, was re-released in 2012.
More recent material embraces 'real' house music, funk, old school, and more guest vocalists than before.
New Comments(
0

)

What do you think of this artist?