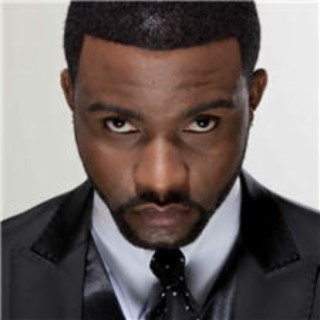 Fally Ipupa
Current #1

All Time #4

Fally Ipupa N'simba (born December 14, 1977), known by his stage name Fally Ipupa, is a Congolese singer-songwriter, dancer, philanthropist, guitarist and producer. Many Fally Ipupa songs become very popular and trendy online with a great number of streaming and downloads on Boomplay.

Fally Ipupa Nsimba was born on December 14, 1977 in Kinshasa, Democratic Republic of Congo in a large family. Having been raised in a Catholic family, he began singing in the church choir.

Career
In adolescence, he began his musical career in various small groups in Kinshasa, and in the mid-1990s his voice attracted attention and he eventually joined local groups, including "New City" or "New Covenant". In the late 1990s, he joined the nationally recognized "Latent Talent", with whom he recorded his first album.

In 2006, he released his first solo album Droit Chemin produced by David Monsoh Obouo of Music (known for his work with other names of African music such as Koffi Olomide, Papa Wemba, DJ Arafat. He collaborated with Maddy Munan, Krys, Mokobé of 113 and Ben J of Neg 'Marrons, including songs like Liputa, Orgasy and Sopeka emerging in the DR Congo and other parts of Africa. Its success was evident when he got a gold record for having sold more than 100,000 copies.

Three years after the release of Droit Chemin (Straight Path), Ipupa released a second album of 16 tracks called Arsenal De Belles Melodies (French for "arsenal of beautiful melodies") acronymed as "A2BM." It was the second album by Ipupa to be produced by David Monsoh.

In this album, Olivia Longott, American singer (former member of G-Unit by 50 Cent) was featured on the lead single Chaise Électrique and dancehall artist Krys was featured on " Sexy Dance "for the second consecutive time after the success of "Droit Chemin Remix". After the collaboration with singer Olivia, who has a huge fan base in Africa, Ipupa gained even more recognition in the continent and became one of Africa's most sought after musicians.

On Saturday June 11, 2011, he participated in the African Night at Stade de France with other African stars. He participated in solidarity with Haiti and Spread the Word.

On April 4, 2013, he launched into the market his third album Power "Kosa Leka" which contained 22 tracks. It was Ipupa's last album to be produced by his now former producer and mentor David Monsoh. This album contained critically acclaimed songs such as "Bruce", "Service", "Terminator", "1000% Mawa", "Anissa", "Skype", "Love Assassin", "Sony", "Double Clic" "Kosa Leka" "Hustler is Back ", the R&B and hip hop song Sweet Life (La vie est belle), Ndoki, Oxygene, among others. Sweet Life (La vie est belle), is an R&B/ hip hop song, which is composed in a moderate tempo. It carries a stuttering beat which is accompanied by a slow-rolling and heavy bass-pumping groove with a guitar.

Fally Ipupa signed a contract for three albums (World Version) in April 2013 with Universal (Label AZ), the largest record company in the world. This signified the steady rise in the encompassing of African music by the label. Of particular note is the featuring of American rapper, Eve, in the track "Sex'plosif", during the show Guest Star Trace TV in February 2013.

Achievements
• He won Artist Of The Year at the 2010 MTV Africa Music Awards
• His song "Sexy Dance" won him the best Best Video at the 2010 MTV Africa Music Awards
• He won Best Francophone at the 2010 MTV Africa Music Awards
• He won Best International Act: Africa at the 2011 BET Awards
• He won Best International Act at the 2018 BET Awards
• He won Best African Act at the MTV Europe Music Awards

Follow Boomplay and keep up to date with the latest Fally Ipupa songs and information.

Fally Ipupa Songs and Albums
• Kiname
• Bad Boy
• Nidja
• Likolo
• Canne à sucre
• Fally Ipupa
• École
• Jeudi soir
• Raphael Nyadj
iko
• Molo Molo
• Asalfo / Oguy Solo
• Droit de véto
• Dany Synthé
• Message
• Ye Mama
• Kossivi Sourou Fantohou
• Control (Album)
• Tokooos (Album)
• Karibu (Album)
• Divinement Love (Album)

Fally Ipupa songs are included in Boomplay music playlists. Search to stream and download Fally Ipupa songs MP3/ single/ albums on the platform....more

Country/Region : Democratic Republic of the Congo
Songs

(4)

Albums

(0)

Playlists

(16)

Videos and More
Listen to Fally Ipupa's new songs including "Vincent et Evy", "Match Essili", "Owando" and many more. Enjoy Fally Ipupa's latest songs and explore the Fally Ipupa's new music albums. If you want to download Fally Ipupa songs MP3, use the Boomplay App to download the Fally Ipupa songs for free. Discover Fally Ipupa's latest songs, popular songs, trending songs all on Boomplay.
Fally Ipupa N'simba (born December 14, 1977), known by his stage name Fally Ipupa, is a Congolese singer-songwriter, dancer, philanthropist, guitarist and producer. Many Fally Ipupa songs become very popular and trendy online with a great number of streaming and downloads on Boomplay.

Fally Ipupa Nsimba was born on December 14, 1977 in Kinshasa, Democratic Republic of Congo in a large family. Having been raised in a Catholic family, he began singing in the church choir.

Career
In adolescence, he began his musical career in various small groups in Kinshasa, and in the mid-1990s his voice attracted attention and he eventually joined local groups, including "New City" or "New Covenant". In the late 1990s, he joined the nationally recognized "Latent Talent", with whom he recorded his first album.

In 2006, he released his first solo album Droit Chemin produced by David Monsoh Obouo of Music (known for his work with other names of African music such as Koffi Olomide, Papa Wemba, DJ Arafat. He collaborated with Maddy Munan, Krys, Mokobé of 113 and Ben J of Neg 'Marrons, including songs like Liputa, Orgasy and Sopeka emerging in the DR Congo and other parts of Africa. Its success was evident when he got a gold record for having sold more than 100,000 copies.

Three years after the release of Droit Chemin (Straight Path), Ipupa released a second album of 16 tracks called Arsenal De Belles Melodies (French for "arsenal of beautiful melodies") acronymed as "A2BM." It was the second album by Ipupa to be produced by David Monsoh.

In this album, Olivia Longott, American singer (former member of G-Unit by 50 Cent) was featured on the lead single Chaise Électrique and dancehall artist Krys was featured on " Sexy Dance "for the second consecutive time after the success of "Droit Chemin Remix". After the collaboration with singer Olivia, who has a huge fan base in Africa, Ipupa gained even more recognition in the continent and became one of Africa's most sought after musicians.

On Saturday June 11, 2011, he participated in the African Night at Stade de France with other African stars. He participated in solidarity with Haiti and Spread the Word.

On April 4, 2013, he launched into the market his third album Power "Kosa Leka" which contained 22 tracks. It was Ipupa's last album to be produced by his now former producer and mentor David Monsoh. This album contained critically acclaimed songs such as "Bruce", "Service", "Terminator", "1000% Mawa", "Anissa", "Skype", "Love Assassin", "Sony", "Double Clic" "Kosa Leka" "Hustler is Back ", the R&B and hip hop song Sweet Life (La vie est belle), Ndoki, Oxygene, among others. Sweet Life (La vie est belle), is an R&B/ hip hop song, which is composed in a moderate tempo. It carries a stuttering beat which is accompanied by a slow-rolling and heavy bass-pumping groove with a guitar.

Fally Ipupa signed a contract for three albums (World Version) in April 2013 with Universal (Label AZ), the largest record company in the world. This signified the steady rise in the encompassing of African music by the label. Of particular note is the featuring of American rapper, Eve, in the track "Sex'plosif", during the show Guest Star Trace TV in February 2013.

Achievements
• He won Artist Of The Year at the 2010 MTV Africa Music Awards
• His song "Sexy Dance" won him the best Best Video at the 2010 MTV Africa Music Awards
• He won Best Francophone at the 2010 MTV Africa Music Awards
• He won Best International Act: Africa at the 2011 BET Awards
• He won Best International Act at the 2018 BET Awards
• He won Best African Act at the MTV Europe Music Awards

Follow Boomplay and keep up to date with the latest Fally Ipupa songs and information.

Fally Ipupa Songs and Albums
• Kiname
• Bad Boy
• Nidja
• Likolo
• Canne à sucre
• Fally Ipupa
• École
• Jeudi soir
• Raphael Nyadj
iko
• Molo Molo
• Asalfo / Oguy Solo
• Droit de véto
• Dany Synthé
• Message
• Ye Mama
• Kossivi Sourou Fantohou
• Control (Album)
• Tokooos (Album)
• Karibu (Album)
• Divinement Love (Album)

Fally Ipupa songs are included in Boomplay music playlists. Search to stream and download Fally Ipupa songs MP3/ single/ albums on the platform.
New Comments(
553

)
FAQs about Fally Ipupa
Where is Fally Ipupa from?
He is from Democratic Republic of the Congo.
What are the latest songs of Fally Ipupa?
The latest songs of Fally Ipupa are Par Terre, Marlène and V.I.P.
What are the best songs of Fally Ipupa?
The best songs of Fally Ipupa are Bloqué, 100 and Amore.
What are the best albums of Fally Ipupa?
The best albums of Fally Ipupa are Formule 7, Tokooos II and Tokooos II Gold.
How to download songs of Fally Ipupa?
You can download songs of Fally Ipupa from Boomplay App for free.
Firstly, install Boomplay app on your mobile phone.
Secondly, navigate to the song you would like to download.
Thirdly, Tap on More > Download.