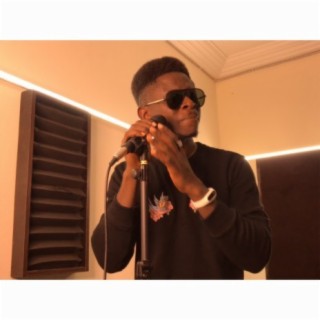 Ekene
Current #741

All Time #593

David Ekenedirichukwu Daniel, popularly known as David Ekene, is a Nigerian Pastor, Gospel Singer and Worship leader also Philanthropy. Many of Ekene's Songs became very popular and trendy on social media in line with a great number of streaming and downloads on Boomplay. As a Nigerian Musician from Delta State, Ekene is also known as Keasungs.

He was born on the 1st of November, 1984 in Sabon Gari, Kano State in Northern Nigeria. He has over the years shown that success can come to anybody who is determined to win.

Career
He has been singing since his childhood age and continues to worship God even after he becomes an adult. he started as a Gospel singer and became a pastor. Due to the death of his father which happened when he was still tender, he became exposed to the harsh realities of life ranging from hardship and poverty. He was singlehandedly raised by his mother who in her little way struggled to keep the family going by involving in menial jobs. David Ekene at a point in time in his childhood joined the almajiris (beggars) on the streets of Kano for survival and possibly, support. Even as a little boy, he had to grow up quickly owing to the circumstances surrounding his background.

According to several interviews, he tried to escape the call of God upon his life due to his struggles and desire to attend the university as soon as possible. After 7 years of endless pursuits, David got into the Theological Seminary of Northern Nigeria, Saminaka, Kano State oblivious of the future. After his graduation from the Seminary in 2010, he has officially ordained a Pastor under the Assemblies of God Church, Nigeria. David Ekene is the founder of TGT Refugee Foundation, a registered organization known for Philanthropic activities and outreaches.

He has fed thousands of people in various refugee camps across the country with emphasis on widows, aged people, and orphans. According to him, his experiences growing up have taught him that no one deserves to suffer and not receive help. His first album "Greater Tomorrow (Prophecy One)" was released in 2014 comprising of songs like Yahweh, Hallelujah, Guiding Angel and I smile. David Ekene's hit song "Greater Tomorrow" is sung by millions of people around the world and was officially released on YouTube in 2018 with more than 14.5 million streams.

The award-winning song "Greater Tomorrow" is his first song and is very popular especially in Africa due to the strong message accompanied by it. His songs are not only inspirational but well known to always leave a message of hope, peace, and comfort to the listeners. Other singles released by him include Upper Room (2018) and My Ebenezer (2021). Pastor David has ministered in over 7 countries of the world including the Akwa Ibom Carol Festival hosted by the Governor, Udoh Emmanuel with over 10million viewers.

He has ministered alongside other international artists like Bob Fitts, Ron Kenoly, Mercy Chinwo, Chioma Jesus, Chris Morgan, etc. In Kampala, Uganda, a concert dubbed "Greater Tomorrow" according to his song was hosted by a German-based Philanthropist, Irene Nambossa for Children suffering from Down Syndrome. The concert which was attended by David Ekene set a big pace of hope and support for children with this condition in Uganda. His performance remains one of the most historic events in Kampala.

Follow Boomplay and keep up to date with the latest songs of David Ekene and information.

Ekene's Songs
• Greater Tomorrow
• My Ebenezer
• I Know Your Name
• Peaches (Reggae cover)

Ekene's Songs are included in Boomplay music playlists. Search, stream, and download Ekene's Songs, her latest singles and albums in MP3 only on the Boomplay platform for free....more

Country/Region : Nigeria
Listen to Ekene's new songs including "Peaches (Reggae Cover)", "Leave The Door Open (I Look Too Good To Be Alone)", "That's Why I Sip My Alcohol (Ogene Cover)" and many more. Enjoy Ekene's latest songs and explore the Ekene's new music albums. If you want to download Ekene songs MP3, use the Boomplay App to download the Ekene songs for free. Discover Ekene's latest songs, popular songs, trending songs all on Boomplay.
David Ekenedirichukwu Daniel, popularly known as David Ekene, is a Nigerian Pastor, Gospel Singer and Worship leader also Philanthropy. Many of Ekene's Songs became very popular and trendy on social media in line with a great number of streaming and downloads on Boomplay. As a Nigerian Musician from Delta State, Ekene is also known as Keasungs.

He was born on the 1st of November, 1984 in Sabon Gari, Kano State in Northern Nigeria. He has over the years shown that success can come to anybody who is determined to win.

Career
He has been singing since his childhood age and continues to worship God even after he becomes an adult. he started as a Gospel singer and became a pastor. Due to the death of his father which happened when he was still tender, he became exposed to the harsh realities of life ranging from hardship and poverty. He was singlehandedly raised by his mother who in her little way struggled to keep the family going by involving in menial jobs. David Ekene at a point in time in his childhood joined the almajiris (beggars) on the streets of Kano for survival and possibly, support. Even as a little boy, he had to grow up quickly owing to the circumstances surrounding his background.

According to several interviews, he tried to escape the call of God upon his life due to his struggles and desire to attend the university as soon as possible. After 7 years of endless pursuits, David got into the Theological Seminary of Northern Nigeria, Saminaka, Kano State oblivious of the future. After his graduation from the Seminary in 2010, he has officially ordained a Pastor under the Assemblies of God Church, Nigeria. David Ekene is the founder of TGT Refugee Foundation, a registered organization known for Philanthropic activities and outreaches.

He has fed thousands of people in various refugee camps across the country with emphasis on widows, aged people, and orphans. According to him, his experiences growing up have taught him that no one deserves to suffer and not receive help. His first album "Greater Tomorrow (Prophecy One)" was released in 2014 comprising of songs like Yahweh, Hallelujah, Guiding Angel and I smile. David Ekene's hit song "Greater Tomorrow" is sung by millions of people around the world and was officially released on YouTube in 2018 with more than 14.5 million streams.

The award-winning song "Greater Tomorrow" is his first song and is very popular especially in Africa due to the strong message accompanied by it. His songs are not only inspirational but well known to always leave a message of hope, peace, and comfort to the listeners. Other singles released by him include Upper Room (2018) and My Ebenezer (2021). Pastor David has ministered in over 7 countries of the world including the Akwa Ibom Carol Festival hosted by the Governor, Udoh Emmanuel with over 10million viewers.

He has ministered alongside other international artists like Bob Fitts, Ron Kenoly, Mercy Chinwo, Chioma Jesus, Chris Morgan, etc. In Kampala, Uganda, a concert dubbed "Greater Tomorrow" according to his song was hosted by a German-based Philanthropist, Irene Nambossa for Children suffering from Down Syndrome. The concert which was attended by David Ekene set a big pace of hope and support for children with this condition in Uganda. His performance remains one of the most historic events in Kampala.

Follow Boomplay and keep up to date with the latest songs of David Ekene and information.

Ekene's Songs
• Greater Tomorrow
• My Ebenezer
• I Know Your Name
• Peaches (Reggae cover)

Ekene's Songs are included in Boomplay music playlists. Search, stream, and download Ekene's Songs, her latest singles and albums in MP3 only on the Boomplay platform for free.
New Comments(
34

)
FAQs about Ekene
Where is Ekene from?
He is from Nigeria.
What are the latest songs of Ekene?
The latest songs of Ekene are Happy birthday, Obsessed Nwantiti (cover) and Iyo (Omalicha) ft. Keasungs.
What are the best songs of Ekene?
The best songs of Ekene are Peaches (Reggae Cover), Leave The Door Open (I Look Too Good To Be Alone) and Bad Man Looking Good In Dior (Ogene Cover).
What are the best albums of Ekene?
The best albums of Ekene are Peaches (Reggae Cover), Leave The Door Open (I Look Too Good To Be Alone) and Bad Man Looking Good In Dior (Ogene Cover).
How to download songs of Ekene?
You can download songs of Ekene from Boomplay App for free.
Firstly, install Boomplay app on your mobile phone.
Secondly, navigate to the song you would like to download.
Thirdly, Tap on More > Download.