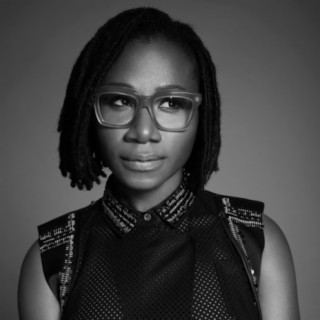 Asa
Current #494

All Time #145

Aṣa named Bukola Elemide was born 17 September 1982. She is a Nigerian-French singer, songwriter, and recording artist.

Asa's music influences grew over the years from the collection of great music her father had built up for his work as a cinematographer. These records featuring American, Nigerian and African soul classics, included musical greats such as Marvin Gaye, Fela Kuti, Bob Marley, Aretha Franklin, King Sunny Adé, Diana Ross, Nina Simone, Miriam Makeba. Aṣa went on to draw inspiration from them. In 2004, Asa met her manager and friend, Janet Nwose, who introduced her to Cobhams Emmanuel Asuquo, who in turn became the producer of her first studio album Asa (Asha).

Partnered with Cobhams Asuquo, and with the new involvement of Christophe Dupouy and Benjamin Constant, she produced her first platinum selling self-titled album, Aṣa. The release of the album saw Aṣa charting radios across Europe, Asia and Africa and went on to win the prestigious French Constantin Award in 2008, when she was voted best fresh talent of 10 singers or groups by a jury of 19 music-industry specialists in Paris.

Her second album, Beautiful Imperfection, in collaboration with French composer Nicolas Mollard, was released on 25 October 2010, went platinum in 2011. The lead single from Beautiful Imperfection is titled "Be My Man" was released in late September 2010. It was reported that by 2014 Aṣa sold 400,000 albums worldwide.

Asa's third studio album, Bed of Stone, was released in August 2014. The singles are "Dead Again", "Eyo", "Satan Be Gone", "The One That Never Comes" and "Moving On". She went on a world tour from 2015 to 2017.

Asa is a Nigerian songwriter, recording artist and one of Nigeria's most exposed musicians with an estimated net worth of $5 million. Download and Listen to Asa' songs on Boomplay....more

Boom ID : 101292715 Country : Nigeria Gender : Female
Songs

(136)

Albums

(9)

Playlists

(10)
1

2

3

4

5

6

7

8

9

10

11

12

13

14

15

16

17

18

19

20

21

22

23

24

25

26

27

28

29

30

31

32

33

34

35

36

37

38

39

40

41

42

43

44

45

46

47

48

49

50

51

52

53

54

55

56

57

58

59

60

61

62

63

64

65

66

67

68

69

70

71

72

73

74

75

76

77

78

79

80

81

82

83

84

85

86

87

88

89

90

91

92

93

94

95

96

97

98

99

100
Listen to Asa's new songs including "Jailer", "Bibanke", "Eyo" and many more. Enjoy Asa's latest songs and explore the Asa's new music albums. If you want to download Asa songs MP3, use the Boomplay App to download the Asa songs for free. Discover Asa's latest songs, popular songs, trending songs all on Boomplay.
Aṣa named Bukola Elemide was born 17 September 1982. She is a Nigerian-French singer, songwriter, and recording artist.

Asa's music influences grew over the years from the collection of great music her father had built up for his work as a cinematographer. These records featuring American, Nigerian and African soul classics, included musical greats such as Marvin Gaye, Fela Kuti, Bob Marley, Aretha Franklin, King Sunny Adé, Diana Ross, Nina Simone, Miriam Makeba. Aṣa went on to draw inspiration from them. In 2004, Asa met her manager and friend, Janet Nwose, who introduced her to Cobhams Emmanuel Asuquo, who in turn became the producer of her first studio album Asa (Asha).

Partnered with Cobhams Asuquo, and with the new involvement of Christophe Dupouy and Benjamin Constant, she produced her first platinum selling self-titled album, Aṣa. The release of the album saw Aṣa charting radios across Europe, Asia and Africa and went on to win the prestigious French Constantin Award in 2008, when she was voted best fresh talent of 10 singers or groups by a jury of 19 music-industry specialists in Paris.

Her second album, Beautiful Imperfection, in collaboration with French composer Nicolas Mollard, was released on 25 October 2010, went platinum in 2011. The lead single from Beautiful Imperfection is titled "Be My Man" was released in late September 2010. It was reported that by 2014 Aṣa sold 400,000 albums worldwide.

Asa's third studio album, Bed of Stone, was released in August 2014. The singles are "Dead Again", "Eyo", "Satan Be Gone", "The One That Never Comes" and "Moving On". She went on a world tour from 2015 to 2017.

Asa is a Nigerian songwriter, recording artist and one of Nigeria's most exposed musicians with an estimated net worth of $5 million. Download and Listen to Asa' songs on Boomplay.