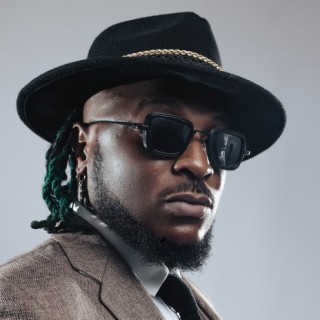 Peruzzi
Current #2,762

All Time #1,226

Tobechukwu Victor Okoh (born 5 December 1989), popularly known as Peruzzi, is a Nigerian singer, song writer and performing artiste. Many Peruzzi songs become very popular and trendy online with a great number of streaming and downloads on Boomplay.

Career
He began recording music at the age of 7. Though his signing to Davido's DMW was being disputed at some point, Peruzzi is a front member of the 30 Billion Gang also known as 30BG, a group consisting mostly of Davido's close associates such as Blacktycoon, Tunegee, B-Red etc. He rose to prominence after being featured on a song by Nigerian music legend 2Baba on a song called 'Amaka'.

Peruzzi began his musical career with Golden Boy Records in 2016, before getting signed to Davido Music World in 2018. Peruzzi's 2018 single Majesty, off his Heartwork EP featured a video appearance by 2018 Big Brother Naija runner up Cee-c. Prior to the release of Majesty, the singer had been maligned by many social media users in Nigeria who claimed the singer only shines on featured songs. He featured on Tu-Face's hit song "Amaka". Perruzzi is a cousin to Davido's fiance, Chioma.

Achievements
• He was nominated for Rookie of the Year at the 2015 Headies Awards
• He won the Rookie of the Year at the 2018 City People Music Awards

Follow Boomplay and keep up-to-date with the latest Peruzzi songs and information.

Peruzzi Songs and Albums
• Heartwork (Album)
• Huncho Vibez (Album)
• Rum & Boogie (Album)
• Amaka
• Champion Lover
• Somebody Baby ft. Davido
• Majesty
• Did You
• Dina
• Run am
• Craze
• Sangbana
• Try
• For your pocket
• Bleed
• Six 30
• Nana
• The Box
• Cinatti Love
• Gunshot

Peruzzi songs are included in Boomplay music playlists. Search to stream and download Peruzzi songs MP3/ single/ albums on the platform....more

Country/Region : Nigeria
Listen to Peruzzi's new songs including "Only One", "Nana", "Sunshine ft. Davido" and many more. Enjoy Peruzzi's latest songs and explore the Peruzzi's new music albums. If you want to download Peruzzi songs MP3, use the Boomplay App to download the Peruzzi songs for free. Discover Peruzzi's latest songs, popular songs, trending songs all on Boomplay.
Tobechukwu Victor Okoh (born 5 December 1989), popularly known as Peruzzi, is a Nigerian singer, song writer and performing artiste. Many Peruzzi songs become very popular and trendy online with a great number of streaming and downloads on Boomplay.

Career
He began recording music at the age of 7. Though his signing to Davido's DMW was being disputed at some point, Peruzzi is a front member of the 30 Billion Gang also known as 30BG, a group consisting mostly of Davido's close associates such as Blacktycoon, Tunegee, B-Red etc. He rose to prominence after being featured on a song by Nigerian music legend 2Baba on a song called 'Amaka'.

Peruzzi began his musical career with Golden Boy Records in 2016, before getting signed to Davido Music World in 2018. Peruzzi's 2018 single Majesty, off his Heartwork EP featured a video appearance by 2018 Big Brother Naija runner up Cee-c. Prior to the release of Majesty, the singer had been maligned by many social media users in Nigeria who claimed the singer only shines on featured songs. He featured on Tu-Face's hit song "Amaka". Perruzzi is a cousin to Davido's fiance, Chioma.

Achievements
• He was nominated for Rookie of the Year at the 2015 Headies Awards
• He won the Rookie of the Year at the 2018 City People Music Awards

Follow Boomplay and keep up-to-date with the latest Peruzzi songs and information.

Peruzzi Songs and Albums
• Heartwork (Album)
• Huncho Vibez (Album)
• Rum & Boogie (Album)
• Amaka
• Champion Lover
• Somebody Baby ft. Davido
• Majesty
• Did You
• Dina
• Run am
• Craze
• Sangbana
• Try
• For your pocket
• Bleed
• Six 30
• Nana
• The Box
• Cinatti Love
• Gunshot

Peruzzi songs are included in Boomplay music playlists. Search to stream and download Peruzzi songs MP3/ single/ albums on the platform.
New Comments(
141

)
FAQs about Peruzzi
Where is Peruzzi from?
He is from Nigeria.
How to download songs of Peruzzi?
You can download songs of Peruzzi from Boomplay App for free.
Firstly, install Boomplay app on your mobile phone.
Secondly, navigate to the song you would like to download.
Thirdly, Tap on More > Download.