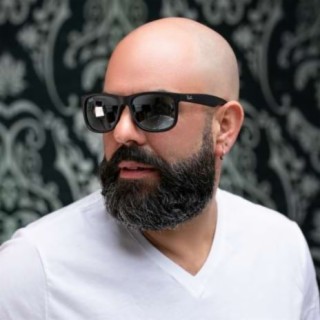 Gilad
Current #16.2k

All Time #9,068

Gilad is an experienced leader, musician, innovator and manager with vast international experience in several fields. He has held senior leadership roles both in Government and private sector, living and working in Israel, U.S.A and Africa.

Many of Gilad's Songs became very popular and trendy on social media in line with a great number of streaming and downloads on Boomplay.
Career
Gilad is a former Israeli Diplomat, TV Journalist and a Corporate Executive. He started singing after they moved to Kenya and his debut single "Unajua" featuring Wendy Kimani gave him more exposure in Kenya with its Swahili and English mix identifying itself as a 'Music for the soul'.

Achievements
Gilad recently founded and is a CEO of Harmony Africa now known as Millo Communications, a company focused on Gilad's 3 passions: music, Creative Brand Positioning and Africa. After "Unajua", he has had other 6 successful singles all long.

He is a two time AFRIMA Award winner. On his agricultural side, Gilad is also a co-founder of Ole Raha Limited which focuses on developing the Garlic sector in Kenya. Follow Boomplay and keep up-to-date with the latest songs of Gilad and information.

Gilad Songs
• Unajua
• Butterflies
• Kidege
• Maisha Marefu
• Swahili Girl
• Mapenzi
• Mawingu
• Staki Mwingine
• Nisamehe
• Kawaida Guy
• Volume Iko Sawa

Gilad has managed to get over 800k streams on Boomplay across all his hits. Stream and download his latest songs only on Boomplay for free. Gilad's Songs are included in Boomplay music playlists. Search, stream, and download Gilad's Songs, his latest singles and albums in MP3 only on the Boomplay platform for free....more

Country/Region : Kenya
Listen to Gilad's new songs including "Swahili Girl ft. ELIAD", and many more. Enjoy Gilad's latest songs and explore the Gilad's new music albums. If you want to download Gilad songs MP3, use the Boomplay App to download the Gilad songs for free. Discover Gilad's latest songs, popular songs, trending songs all on Boomplay.
Gilad is an experienced leader, musician, innovator and manager with vast international experience in several fields. He has held senior leadership roles both in Government and private sector, living and working in Israel, U.S.A and Africa.

Many of Gilad's Songs became very popular and trendy on social media in line with a great number of streaming and downloads on Boomplay.
Career
Gilad is a former Israeli Diplomat, TV Journalist and a Corporate Executive. He started singing after they moved to Kenya and his debut single "Unajua" featuring Wendy Kimani gave him more exposure in Kenya with its Swahili and English mix identifying itself as a 'Music for the soul'.

Achievements
Gilad recently founded and is a CEO of Harmony Africa now known as Millo Communications, a company focused on Gilad's 3 passions: music, Creative Brand Positioning and Africa. After "Unajua", he has had other 6 successful singles all long.

He is a two time AFRIMA Award winner. On his agricultural side, Gilad is also a co-founder of Ole Raha Limited which focuses on developing the Garlic sector in Kenya. Follow Boomplay and keep up-to-date with the latest songs of Gilad and information.

Gilad Songs
• Unajua
• Butterflies
• Kidege
• Maisha Marefu
• Swahili Girl
• Mapenzi
• Mawingu
• Staki Mwingine
• Nisamehe
• Kawaida Guy
• Volume Iko Sawa

Gilad has managed to get over 800k streams on Boomplay across all his hits. Stream and download his latest songs only on Boomplay for free. Gilad's Songs are included in Boomplay music playlists. Search, stream, and download Gilad's Songs, his latest singles and albums in MP3 only on the Boomplay platform for free.
New Comments(
67

)
FAQs about Gilad
Where is Gilad from?
He is from Kenya.
How to download songs of Gilad?
You can download songs of Gilad from Boomplay App for free.
Firstly, install Boomplay app on your mobile phone.
Secondly, navigate to the song you would like to download.
Thirdly, Tap on More > Download.