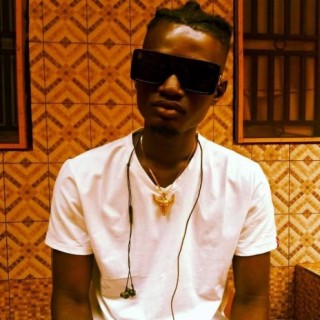 Inconnu Rebelle
Current #99k+

All Time #225.8k

Inconnu rebelle artiste rappeur conscient,
Rappeur engagé .
A l état civil il se nomme Doumbia Mohamed née le 26 07 2000 a Abidjan
Inconnu rebelle est issue d une famille artistique
Dont un père qui fait du reggae et une mère griotte
Inconnu rebelle n as pas eu du mal a retrouver ces repères dans la musique
Il arrête ces études en 2015 en classe de 3 ème
En voulant découvrir d autre horizon inconnu rebelle se lance à l aventure dans différents pays d Afrique ou il va approndir sa connaissance dans la culture africaine et le mode de vie de plusieurs peuple
Inconnu rebelle se sent de plus en plus captivé par la musique plus précisément le rap conscient ou le reggae
Des styles musicaux très porteur de messages
Ayant pour idole des artistes comme tiken Jah Fakoly
Kery James
Général tchefary ( son père)
Inconnu rebelle va se lancer dans officiellement dans la musique en 2017
Il sortira de nombreux single qui ne seront pas là bienvenue au grand public mais inconnu rebelle va persévé...more

Country/Region : Côte d'Ivoire
Songs

(3)

Albums

(3)

Playlists

(0)
Listen to Inconnu Rebelle's new songs including "Ma Jeunesse", "J'ai", "This is an artist's life" and many more. Enjoy Inconnu Rebelle's latest songs and explore the Inconnu Rebelle's new music albums. If you want to download Inconnu Rebelle songs MP3, use the Boomplay App to download the Inconnu Rebelle songs for free. Discover Inconnu Rebelle's latest songs, popular songs, trending songs all on Boomplay.
Inconnu rebelle artiste rappeur conscient,
Rappeur engagé .
A l état civil il se nomme Doumbia Mohamed née le 26 07 2000 a Abidjan
Inconnu rebelle est issue d une famille artistique
Dont un père qui fait du reggae et une mère griotte
Inconnu rebelle n as pas eu du mal a retrouver ces repères dans la musique
Il arrête ces études en 2015 en classe de 3 ème
En voulant découvrir d autre horizon inconnu rebelle se lance à l aventure dans différents pays d Afrique ou il va approndir sa connaissance dans la culture africaine et le mode de vie de plusieurs peuple
Inconnu rebelle se sent de plus en plus captivé par la musique plus précisément le rap conscient ou le reggae
Des styles musicaux très porteur de messages
Ayant pour idole des artistes comme tiken Jah Fakoly
Kery James
Général tchefary ( son père)
Inconnu rebelle va se lancer dans officiellement dans la musique en 2017
Il sortira de nombreux single qui ne seront pas là bienvenue au grand public mais inconnu rebelle va persévé
New Comments(
0

)

What do you think of this artist?