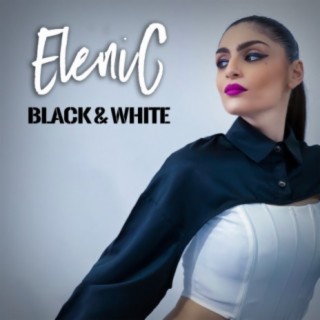 Eleni C
Current #26k

All Time #8,787

Rising Pop star Eleni C has chosen a road less travelled, unique tone and rich, powerful sound has afforded her the attention, praise and distinction in numerous occasions At the start of her career she was chosen to represented the UK in the International Music Festival where she took first prize in the Best Original Song and Best Female Singer categories. This provided her with the perfect jumping-off-point and, soon enough, Eleni was being booked as the opening act for fellow female singers Little Mix, Tulisa, Fleur East, Alesha Dixon, Foxes, Little Boots Stooshe, Becky Hill and to perform at the Free Radio Live Concert in the Birmingham NEC Arena, Pride in London and the Westfield Music Cube.

Off the back of her Success she was offered numerous opportunities to single-mindedly pursue her budding music career. However she chose to integrate her passion for music with her passion for raising awareness for mental health. The positive message she delivers through her music and speeches has enabled this fierce young woman to set an example for many and taught others how to love themselves and others. Inspired by her School Tour and her long standing involvement with several national and international charities Eleni C is determined to create her own legacy by changing, one school at a time, the way young people come to understand, discuss and safeguard their mental health....more

Country/Region : United Kingdom
Songs

(6)

Albums

(6)

Playlists

(0)
Listen to Eleni C's new songs including "Black & White", "Tug Of War", "Queen" and many more. Enjoy Eleni C's latest songs and explore the Eleni C's new music albums. If you want to download Eleni C songs MP3, use the Boomplay App to download the Eleni C songs for free. Discover Eleni C's latest songs, popular songs, trending songs all on Boomplay.
Rising Pop star Eleni C has chosen a road less travelled, unique tone and rich, powerful sound has afforded her the attention, praise and distinction in numerous occasions At the start of her career she was chosen to represented the UK in the International Music Festival where she took first prize in the Best Original Song and Best Female Singer categories. This provided her with the perfect jumping-off-point and, soon enough, Eleni was being booked as the opening act for fellow female singers Little Mix, Tulisa, Fleur East, Alesha Dixon, Foxes, Little Boots Stooshe, Becky Hill and to perform at the Free Radio Live Concert in the Birmingham NEC Arena, Pride in London and the Westfield Music Cube.

Off the back of her Success she was offered numerous opportunities to single-mindedly pursue her budding music career. However she chose to integrate her passion for music with her passion for raising awareness for mental health. The positive message she delivers through her music and speeches has enabled this fierce young woman to set an example for many and taught others how to love themselves and others. Inspired by her School Tour and her long standing involvement with several national and international charities Eleni C is determined to create her own legacy by changing, one school at a time, the way young people come to understand, discuss and safeguard their mental health.
New Comments(
0

)

What do you think of this artist?