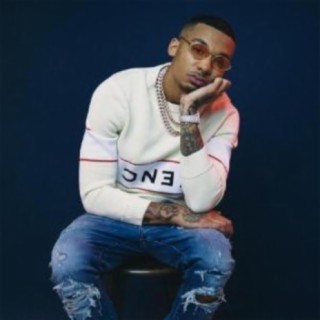 Fredo
Current #7,286

All Time #10.1k

Marvin William Bailey (born March 6, 1994) popularly known as Fredo, is a British rapper, Singer and songwriter. Many of Fredo songs become very popular and trendy online with a great number of streaming and downloads on Boomplay. Fredo his talented for English Rap, Reggie, Jazz and Blues as well as Turkish Rap and traditional Anatolian music.

He came to prominence for his Dave enlisted single "Funky Friday". He is a versatile music artist with music genres of trap and hip hop. He has national and international degrees individual and his dance groups on TV contest,TDSF (Turkey Dancing Federation) and IBE Netherland.

Career
Fredo got music inspiration while listening to the likes of Giggs and 50 Cent.

He came through with his first single "They Ain't 100" in 2016. He released his first mixtape "Get Rich Or Get Recalled" in 2017 and followed up with another mixtape titled "Tables Turn" in 2018.

He got featured on songs by Kolo Funds and Young T & Bugsey and also became known for his collaboration with Dave on the hit single "Funky Friday".

He released his first album "Third Avenue" in February 2019 with production credit from JB. One of the tracks on the album titled "Love You For That", is a song dedicated to his mother while apologising for not being the perfect son.

Fredo released his second studio albums "Money Can't Buy Happiness" with amazing features from the likes of Summer Walker, Young Adz and Dave.

He delivered his third album "Independence Day", in August 2001, to the delight of music fans and was well received.

Follow Boomplay and keep up to date with the latest Fredo songs and information.

Fredo Songs
• Daily Duppy
• Funky Friday
• Ay Caramba
• Freestyle
• Money Talks
• Back to Basics
• Netflix & Chill
• Meant To Be
• Talk of the Town
• They Ain't 100
• Ready
• Mmhm
• Double Tap
• Wandsworth to Bullingdon
• Flowers and the Snow
• Scorpion
• Burner on Deck
• Rappin' & Trappin'
• 2 Cups
• Blood in My Eyes
• All I Ever Wanted
• Aunt's Place

Fredo songs are included in Boomplay music playlists. Search to stream and download Fredo songs MP3/ single/ albums on the platform....more

Country : United Kingdom
Songs

(16)

Albums

(12)

Playlists

(0)
1

2

3

4

5

6

7

8

9

10

11

12

13

14

15

16
Listen to Fredo's new songs including "Millions", "Intro", "Prodigal Child" and many more. Enjoy Fredo's latest songs and explore the Fredo's new music albums. If you want to download Fredo songs MP3, use the Boomplay App to download the Fredo songs for free. Discover Fredo's latest songs, popular songs, trending songs all on Boomplay.
Marvin William Bailey (born March 6, 1994) popularly known as Fredo, is a British rapper, Singer and songwriter. Many of Fredo songs become very popular and trendy online with a great number of streaming and downloads on Boomplay. Fredo his talented for English Rap, Reggie, Jazz and Blues as well as Turkish Rap and traditional Anatolian music.

He came to prominence for his Dave enlisted single "Funky Friday". He is a versatile music artist with music genres of trap and hip hop. He has national and international degrees individual and his dance groups on TV contest,TDSF (Turkey Dancing Federation) and IBE Netherland.

Career
Fredo got music inspiration while listening to the likes of Giggs and 50 Cent.

He came through with his first single "They Ain't 100" in 2016. He released his first mixtape "Get Rich Or Get Recalled" in 2017 and followed up with another mixtape titled "Tables Turn" in 2018.

He got featured on songs by Kolo Funds and Young T & Bugsey and also became known for his collaboration with Dave on the hit single "Funky Friday".

He released his first album "Third Avenue" in February 2019 with production credit from JB. One of the tracks on the album titled "Love You For That", is a song dedicated to his mother while apologising for not being the perfect son.

Fredo released his second studio albums "Money Can't Buy Happiness" with amazing features from the likes of Summer Walker, Young Adz and Dave.

He delivered his third album "Independence Day", in August 2001, to the delight of music fans and was well received.

Follow Boomplay and keep up to date with the latest Fredo songs and information.

Fredo Songs
• Daily Duppy
• Funky Friday
• Ay Caramba
• Freestyle
• Money Talks
• Back to Basics
• Netflix & Chill
• Meant To Be
• Talk of the Town
• They Ain't 100
• Ready
• Mmhm
• Double Tap
• Wandsworth to Bullingdon
• Flowers and the Snow
• Scorpion
• Burner on Deck
• Rappin' & Trappin'
• 2 Cups
• Blood in My Eyes
• All I Ever Wanted
• Aunt's Place

Fredo songs are included in Boomplay music playlists. Search to stream and download Fredo songs MP3/ single/ albums on the platform.