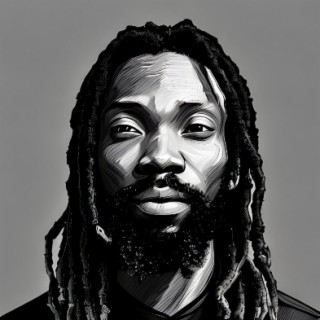 Jay Rox
Current #434

All Time #1,120

Jay Rox was born Jackson Banda. Many of Jay Rox songs become very popular and trendy online with a great number of streaming and downloads on Boomplay.

Career
Jay Rox is a producer and emcee from Zambia who became known as a member of the hip hop group the Zone Fam. He rose to fame after the release of their debut single Shaka Zulu On Em. Jay and Zone Fam was formed in 2009. He and Zone Fam were named Best African Group at the Global African Music Awards

As a solo artist and producer, He also enjoyed success, ranking at number 40 in the Beatport Mix Top 100. In 2012, he released his long-awaited album titled 'Mvesesani'. The album is a combination of local and international hits. He released a video of his single 'Intuntulu'. It featured Cleo, Edem, Collo, Salma, Trigmatic and Sally Nyundo The song 'Intuntulu' cracked the Afribizcharts Top 100 and also been play listed on satellite TV

Follow Boomplay and keep up to date with the latest Jay Rox songs and information.

Jay Rox Songs
• Jehovah
• Kulibe
• Distance
• Distance [Remix]
• Yanka
• Jealous
• Ona Manje
• Nkalata
• Commotion
• Auto Pilot
• One Time
• Pala Banda (feat. Tommy D)
• All the Love
• Freedom
• Not for Sello
• Birthright
• Fine Girl

Jay Rox songs are included in Boomplay music playlists. Search to stream and download Jay Rox songs MP3/ single/ albums on the platform....more

Country/Region : Zambia
Listen to Jay Rox's new songs including "Save Me ft. Chef 187", "Ndiye Iliko", "Run To" and many more. Enjoy Jay Rox's latest songs and explore the Jay Rox's new music albums. If you want to download Jay Rox songs MP3, use the Boomplay App to download the Jay Rox songs for free. Discover Jay Rox's latest songs, popular songs, trending songs all on Boomplay.
Jay Rox was born Jackson Banda. Many of Jay Rox songs become very popular and trendy online with a great number of streaming and downloads on Boomplay.

Career
Jay Rox is a producer and emcee from Zambia who became known as a member of the hip hop group the Zone Fam. He rose to fame after the release of their debut single Shaka Zulu On Em. Jay and Zone Fam was formed in 2009. He and Zone Fam were named Best African Group at the Global African Music Awards

As a solo artist and producer, He also enjoyed success, ranking at number 40 in the Beatport Mix Top 100. In 2012, he released his long-awaited album titled 'Mvesesani'. The album is a combination of local and international hits. He released a video of his single 'Intuntulu'. It featured Cleo, Edem, Collo, Salma, Trigmatic and Sally Nyundo The song 'Intuntulu' cracked the Afribizcharts Top 100 and also been play listed on satellite TV

Follow Boomplay and keep up to date with the latest Jay Rox songs and information.

Jay Rox Songs
• Jehovah
• Kulibe
• Distance
• Distance [Remix]
• Yanka
• Jealous
• Ona Manje
• Nkalata
• Commotion
• Auto Pilot
• One Time
• Pala Banda (feat. Tommy D)
• All the Love
• Freedom
• Not for Sello
• Birthright
• Fine Girl

Jay Rox songs are included in Boomplay music playlists. Search to stream and download Jay Rox songs MP3/ single/ albums on the platform.
New Comments(
58

)
FAQs about Jay Rox
Where is Jay Rox from?
He is from Zambia.
How to download songs of Jay Rox?
You can download songs of Jay Rox from Boomplay App for free.
Firstly, install Boomplay app on your mobile phone.
Secondly, navigate to the song you would like to download.
Thirdly, Tap on More > Download.