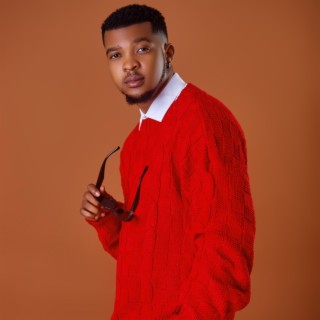 Kusah
Current #232

All Time #761

Kusah, whose real name is Salmin Ismail Hoza, is a young Tanzanian songwriter and vocalist. Many of Kusah songs become very popular and trendy online with a great number of streaming and downloads on Boomplay.

Career
The rising bongo flava sensation is now one of Tanzania's most popular performers, with a number of his songs hitting the top of several music charts in Tanzania and beyond Africa.

The fast-rising star is known for his track "I Wish," which topped multiple Kenyan charts and became one of the country's most popular songs. Despite being new to the industry, he already has his foot in the game.

Kusah is signed to the major record company Slide Digital and has a string of hit tracks under his belt, including "X," "Pain Killer," "I Don't Care," and others.

Follow Boomplay and keep up to date with the latest Kusah songs and information.

Kusah Songs
• X
• I Don't Care
• Kelele
• Cheusi
• Najua
• Hapana
• I Wish
• Dakika
• Nilinde
• Nishazama
• Sijawahi Pendwa

Kusah songs are included in Boomplay music playlists. Search to stream and download Kusah songs MP3/ single/ albums on the platform....more

Country/Region : Tanzania
Listen to Kusah's new songs including "I Wish", "Mungu Tu", "Wa Sasa" and many more. Enjoy Kusah's latest songs and explore the Kusah's new music albums. If you want to download Kusah songs MP3, use the Boomplay App to download the Kusah songs for free. Discover Kusah's latest songs, popular songs, trending songs all on Boomplay.
Kusah, whose real name is Salmin Ismail Hoza, is a young Tanzanian songwriter and vocalist. Many of Kusah songs become very popular and trendy online with a great number of streaming and downloads on Boomplay.

Career
The rising bongo flava sensation is now one of Tanzania's most popular performers, with a number of his songs hitting the top of several music charts in Tanzania and beyond Africa.

The fast-rising star is known for his track "I Wish," which topped multiple Kenyan charts and became one of the country's most popular songs. Despite being new to the industry, he already has his foot in the game.

Kusah is signed to the major record company Slide Digital and has a string of hit tracks under his belt, including "X," "Pain Killer," "I Don't Care," and others.

Follow Boomplay and keep up to date with the latest Kusah songs and information.

Kusah Songs
• X
• I Don't Care
• Kelele
• Cheusi
• Najua
• Hapana
• I Wish
• Dakika
• Nilinde
• Nishazama
• Sijawahi Pendwa

Kusah songs are included in Boomplay music playlists. Search to stream and download Kusah songs MP3/ single/ albums on the platform.
New Comments(
59

)
FAQs about Kusah
Where is Kusah from?
He is from Tanzania.
How to download songs of Kusah?
You can download songs of Kusah from Boomplay App for free.
Firstly, install Boomplay app on your mobile phone.
Secondly, navigate to the song you would like to download.
Thirdly, Tap on More > Download.