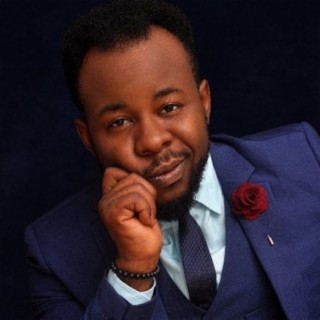 Prospa Ochimana
Current #535

All Time #287

Prospa Ochimana is a Speedy risen Nigerian gospel music minister. He isn't just an entertainer, yet in addition a musician, chief and writer. His tunes are incredibly rousing and soul-contacting. The artist is extremely mysterious with regards to his exclusive issues. We realize that the craftsman was brought into the world in Kogi state.

Not much is been aware of his life before he became well known. Many of Prospa Ochimana songs become very popular and trendy online with great number of streaming and downloads on Boomplay. When he acquired prominence, paparazzi stand out at him, however he appears to constantly track down ways of keeping his security truly close.

CAREER:
He became famous in the wake of introducing his first class melody 'Ekwueme' that was delivered in 2018. The artiste was designated for City People's Gospel Artiste of the Year in 2018. He is the convener of the yearly Festival of Grace show. A few stars, including Nigeria gospel artistes perform at this show.

Aside from 'Ekwueme', different tunes by Prospa likewise acquired huge ubiquity, 'The Great I Am' and 'It All Belongs to You' were the most well known. They are presently pleased titles in the rundown of Nigerian gospel tunes.

Follow Boomplay and keep up-to-date with latest Prospa Ochimana songs and information.

SOME OF PROSPA OCHIMANA SONGS
• Ekwueme ft. Osinachi Nwachukwu (ETTWP)
• You are Jehovah
• Out of My Belly
• Worthy to be Praised
• The Great I am
• Despirate For You

Prospa Ochimana songs are included in Boomplay music playlists. Search to stream and download Prospa Ochimana songs/ single/ albums on the platform....more

Country/Region : Nigeria
Listen to Prospa Ochimana's new songs including "Ekwueme ft. Osinachi Nwachukwu (ETTWP)", "Out Of My Belly", "You Are Jehovah (ETTWP)" and many more. Enjoy Prospa Ochimana's latest songs and explore the Prospa Ochimana's new music albums. If you want to download Prospa Ochimana songs MP3, use the Boomplay App to download the Prospa Ochimana songs for free. Discover Prospa Ochimana's latest songs, popular songs, trending songs all on Boomplay.
Prospa Ochimana Biography
Prospa Ochimana is a Speedy risen Nigerian gospel music minister. He isn't just an entertainer, yet in addition a musician, chief and writer. His tunes are incredibly rousing and soul-contacting. The artist is extremely mysterious with regards to his exclusive issues. We realize that the craftsman was brought into the world in Kogi state.

Not much is been aware of his life before he became well known. Many of Prospa Ochimana songs become very popular and trendy online with great number of streaming and downloads on Boomplay. When he acquired prominence, paparazzi stand out at him, however he appears to constantly track down ways of keeping his security truly close.

CAREER:
He became famous in the wake of introducing his first class melody 'Ekwueme' that was delivered in 2018. The artiste was designated for City People's Gospel Artiste of the Year in 2018. He is the convener of the yearly Festival of Grace show. A few stars, including Nigeria gospel artistes perform at this show.

Aside from 'Ekwueme', different tunes by Prospa likewise acquired huge ubiquity, 'The Great I Am' and 'It All Belongs to You' were the most well known. They are presently pleased titles in the rundown of Nigerian gospel tunes.

Follow Boomplay and keep up-to-date with latest Prospa Ochimana songs and information.

SOME OF PROSPA OCHIMANA SONGS
• Ekwueme ft. Osinachi Nwachukwu (ETTWP)
• You are Jehovah
• Out of My Belly
• Worthy to be Praised
• The Great I am
• Despirate For You

Prospa Ochimana songs are included in Boomplay music playlists. Search to stream and download Prospa Ochimana songs/ single/ albums on the platform.
New Comments(
109

)
FAQs about Prospa Ochimana
Where is Prospa Ochimana from?
He is from Nigeria.
How to download songs of Prospa Ochimana?
You can download songs of Prospa Ochimana from Boomplay App for free.
Firstly, install Boomplay app on your mobile phone.
Secondly, navigate to the song you would like to download.
Thirdly, Tap on More > Download.