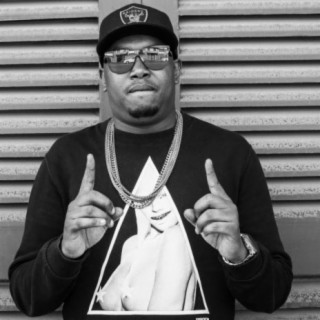 Kayvo Kforce
Current #6,179

All Time #3,215

Kevin Ambalwa popularly known as Kayvo Kforce is a Kenyan artist born on 29th May 1998 in Kibera Slums, Nairobi. He is a music producer, rapper and actor who focuses on African hip hop and is currently based in Kenya.

Many of Kayvo Songs became very popular and trendy on social media in line with a great number of streaming and downloads on Boomplay.

Career
Kayvo began his interest in music when he was just 8 years old singing at a local Church choir and decided that was his path. He later developed interest in drama and acting in highschool but took music seriously when he finished his high school studies.

In 2008, he was the youngest rapper to grace the rap scene and soon after his music group 'K-Force,' he decided to go solo. Kayvo decided to rap because of his background since the slums had no notable Hip Hop artistes, he saw it as an advantage to put his ghetto on the map.

Achievements
Kforce gained membership of the neo-Kenyan rap. He likes giving back to the community like that time he went to Dandora, Nairobi, Kenya to show love and support to the youth there and portray his achievements through studies, music and mentorship.

He was featured in the Coke Studio Africa Cypher and shared the stage with M.I Abaga, Nazizi, Khaligraph Jones and Bamboo. Follow Boomplay and keep up-to-date with the latest songs of Kayvo Kforce and information.

Kayvo's Latest Songs
• Onjivo
• Nyumba Kumi
• Shamba Ya Mawe
• Namba Nane Drill
• Chachisha
• Fathela
• Bonga Nami
• Winter Inacome
• Roles
• Mambo Rap
• Hold Up
• Fika Bei
• Mtaani
• Leta Show

He has over 886k streams on all his hits on Boomplay, Fathela bagging as the top streamed song with 234.5k streams on the platform. Get all this songs and many more on Boomplay for free. Kayvo Kforce's Songs are included in Boomplay music playlists. Search, stream, and download Kayvo Kforce's Songs, his latest singles and albums in MP3 only on the Boomplay platform for free....more

Country : Kenya
Songs

(132)

Albums

(38)

Playlists

(42)
1

2

3

4

5

6

7

8

9

10

11

12

13

14

15

16

17

18

19

20

21

22

23

24

25

26

27

28

29

30

31

32

33

34

35

36

37

38

39

40

41

42

43

44

45

46

47

48

49

50

51

52

53

54

55

56

57

58

59

60

61

62

63

64

65

66

67

68

69

70

71

72

73

74

75

76

77

78

79

80

81

82

83

84

85

86

87

88

89

90

91

92

93

94

95

96

97

98

99

100
Listen to Kayvo Kforce's new songs including "Shamba Ya Mawe ft. Virusi Mbaya & Ibrah Mantiki", "Chachisha ft. MR. KE4, Scar Mkadinali, Jovie Jovv", "MBOKA ft. Breeder LW" and many more. Enjoy Kayvo Kforce's latest songs and explore the Kayvo Kforce's new music albums. If you want to download Kayvo Kforce songs MP3, use the Boomplay App to download the Kayvo Kforce songs for free. Discover Kayvo Kforce's latest songs, popular songs, trending songs all on Boomplay.
Kevin Ambalwa popularly known as Kayvo Kforce is a Kenyan artist born on 29th May 1998 in Kibera Slums, Nairobi. He is a music producer, rapper and actor who focuses on African hip hop and is currently based in Kenya.

Many of Kayvo Songs became very popular and trendy on social media in line with a great number of streaming and downloads on Boomplay.

Career
Kayvo began his interest in music when he was just 8 years old singing at a local Church choir and decided that was his path. He later developed interest in drama and acting in highschool but took music seriously when he finished his high school studies.

In 2008, he was the youngest rapper to grace the rap scene and soon after his music group 'K-Force,' he decided to go solo. Kayvo decided to rap because of his background since the slums had no notable Hip Hop artistes, he saw it as an advantage to put his ghetto on the map.

Achievements
Kforce gained membership of the neo-Kenyan rap. He likes giving back to the community like that time he went to Dandora, Nairobi, Kenya to show love and support to the youth there and portray his achievements through studies, music and mentorship.

He was featured in the Coke Studio Africa Cypher and shared the stage with M.I Abaga, Nazizi, Khaligraph Jones and Bamboo. Follow Boomplay and keep up-to-date with the latest songs of Kayvo Kforce and information.

Kayvo's Latest Songs
• Onjivo
• Nyumba Kumi
• Shamba Ya Mawe
• Namba Nane Drill
• Chachisha
• Fathela
• Bonga Nami
• Winter Inacome
• Roles
• Mambo Rap
• Hold Up
• Fika Bei
• Mtaani
• Leta Show

He has over 886k streams on all his hits on Boomplay, Fathela bagging as the top streamed song with 234.5k streams on the platform. Get all this songs and many more on Boomplay for free. Kayvo Kforce's Songs are included in Boomplay music playlists. Search, stream, and download Kayvo Kforce's Songs, his latest singles and albums in MP3 only on the Boomplay platform for free.