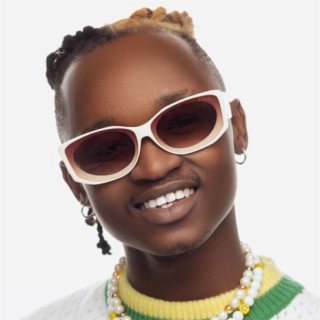 Ayanfe
Current #4,576

All Time #1,674

Born Fashaye Williams Oluwashola born 9 September 1996 is professionally known as Ayanfe is a 25 years old fast-rising Nigerian singer, songwriter, and Multi-instrumentalist currently signed to Obama Music Worldwide. Ayanfe songs become very popular and trendy online with a great number of streaming and downloads on Boomplay.

The multi-talented artiste Ayanfe is an indigene of Ekiti State but had his growing up in Ilorin, Kwara State Nigeria.

Ayanfe hit the limelight after being announced by Davido to be DMW/OMW's newly signed artiste. Ayanfe is currently studying Mathematics at the prestigious Osun State University.

Career
Ayanfe started off his musical career in the church choir. Being a prolific singer and songwriter, he was the lead vocalist in Redeemed Christian Church Of God 'RCCG'

He got signed under Audio Religion Worldwide where most of his projects prior to 2020 were released. Ayanfe who's blessed with vocal power released a single "Ori Mi" under ARW.

In 2020, the multi-talented artist caught the attention of Obama Music Worldwide; an imprint of Davido Music Worldwide who immediately penned a deal with him.

There's been a delay in showing him to the world due to the ongoing pandemic but the label is said to shoot him to the world as soon as this pandemic is over.

Follow Boomplay and keep up-to-date with the latest Ayanfe songs and information.

Ayanfe Songs
• African Vibe (feat. Fresh VDM)
• Migrate
• My Mind
• All That Matters (EP)
• A Ride With Me
• Pretend
• Focus

Ayanfe songs are included in Boomplay music playlists. Search to stream and download Ayanfe songs MP3/ single/ albums on the platform....more

Country/Region : Nigeria
Songs

(14)

Albums

(7)

Playlists

(0)
1

2

3

4

5

6

7

8

9

10

11

12

13

14
Listen to Ayanfe's new songs including "Migrate ft. Davido", "Migrate ft. Davido", "Fire ft. Tiwa Savage" and many more. Enjoy Ayanfe's latest songs and explore the Ayanfe's new music albums. If you want to download Ayanfe songs MP3, use the Boomplay App to download the Ayanfe songs for free. Discover Ayanfe's latest songs, popular songs, trending songs all on Boomplay.
Born Fashaye Williams Oluwashola born 9 September 1996 is professionally known as Ayanfe is a 25 years old fast-rising Nigerian singer, songwriter, and Multi-instrumentalist currently signed to Obama Music Worldwide. Ayanfe songs become very popular and trendy online with a great number of streaming and downloads on Boomplay.

The multi-talented artiste Ayanfe is an indigene of Ekiti State but had his growing up in Ilorin, Kwara State Nigeria.

Ayanfe hit the limelight after being announced by Davido to be DMW/OMW's newly signed artiste. Ayanfe is currently studying Mathematics at the prestigious Osun State University.

Career
Ayanfe started off his musical career in the church choir. Being a prolific singer and songwriter, he was the lead vocalist in Redeemed Christian Church Of God 'RCCG'

He got signed under Audio Religion Worldwide where most of his projects prior to 2020 were released. Ayanfe who's blessed with vocal power released a single "Ori Mi" under ARW.

In 2020, the multi-talented artist caught the attention of Obama Music Worldwide; an imprint of Davido Music Worldwide who immediately penned a deal with him.

There's been a delay in showing him to the world due to the ongoing pandemic but the label is said to shoot him to the world as soon as this pandemic is over.

Follow Boomplay and keep up-to-date with the latest Ayanfe songs and information.

Ayanfe Songs
• African Vibe (feat. Fresh VDM)
• Migrate
• My Mind
• All That Matters (EP)
• A Ride With Me
• Pretend
• Focus

Ayanfe songs are included in Boomplay music playlists. Search to stream and download Ayanfe songs MP3/ single/ albums on the platform.
New Comments(
9

)