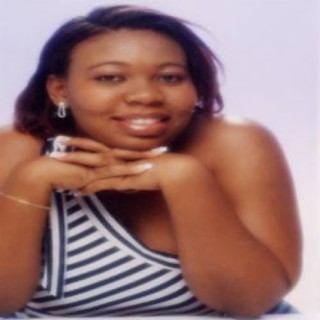 Fiona
Current #26.4k

All Time #28.1k

b. Fiona Robinson, May 1976, Kingston, Jamaica, West Indies. Robinson was hailed as following in the footsteps of Marcia Griffiths, Judy Mowatt and Pam Hall. She initially found success when she gained three nominations at the 1998 Tamika Reggae Awards in the New Artist Of The Year category. Her triumph was due to the release of 'I Could Fall In Love'. The success of the single led to the release of her long-playing debut, Fiona's Moment. This critically acclaimed release featured combinations with Brian Gold, Merciless and Teisha. Although the album was basically considered to be in a Jamaican lovers rock style she revisited classic rhythms such as Junior Byles' 'Fade Away' and Slim Smith's 'Rougher Yet', and with Merciless she performed the dancehall -styled, 'Have A Nice Weekend'. Fiona maintained a credible profile when she released a series of hits including a cover version of 'Oops I Did It Again', 'Hold On', 'Yours Tonight', 'Sky', 'Every Little Bit Hurts' and 'Love Me', the latter of which was recorded in combination with Lukie D. In 2002 Fiona released her follow-up, Wanna Make Love. The album continued to demonstrate her eclectic approach to music in tracks such as the inspirational 'Pray', the encouraging 'Rise Up', the romantic 'Take Your Heart', and the quirky 'Kindness For Weakness Part 2' that was recorded in response to Glen Washington's similarly titled hit.

...more

Country : United States
Songs

(38)

Albums

(13)

Playlists

(0)
1

2

3

4

5

6

7

8

9

10

11

12

13

14

15

16

17

18

19

20

21

22

23

24

25

26

27

28

29

30

31

32

33

34

35

36

37

38
Listen to Fiona's new songs including "Hopelessly Devoted", "It Will Rain ft. Lukie D", "Foolish Heart" and many more. Enjoy Fiona's latest songs and explore the Fiona's new music albums. If you want to download Fiona songs MP3, use the Boomplay App to download the Fiona songs for free. Discover Fiona's latest songs, popular songs, trending songs all on Boomplay.
b. Fiona Robinson, May 1976, Kingston, Jamaica, West Indies. Robinson was hailed as following in the footsteps of Marcia Griffiths, Judy Mowatt and Pam Hall. She initially found success when she gained three nominations at the 1998 Tamika Reggae Awards in the New Artist Of The Year category. Her triumph was due to the release of 'I Could Fall In Love'. The success of the single led to the release of her long-playing debut, Fiona's Moment. This critically acclaimed release featured combinations with Brian Gold, Merciless and Teisha. Although the album was basically considered to be in a Jamaican lovers rock style she revisited classic rhythms such as Junior Byles' 'Fade Away' and Slim Smith's 'Rougher Yet', and with Merciless she performed the dancehall -styled, 'Have A Nice Weekend'. Fiona maintained a credible profile when she released a series of hits including a cover version of 'Oops I Did It Again', 'Hold On', 'Yours Tonight', 'Sky', 'Every Little Bit Hurts' and 'Love Me', the latter of which was recorded in combination with Lukie D. In 2002 Fiona released her follow-up, Wanna Make Love. The album continued to demonstrate her eclectic approach to music in tracks such as the inspirational 'Pray', the encouraging 'Rise Up', the romantic 'Take Your Heart', and the quirky 'Kindness For Weakness Part 2' that was recorded in response to Glen Washington's similarly titled hit.
New Comments(
0

)

What do you think of this artist?