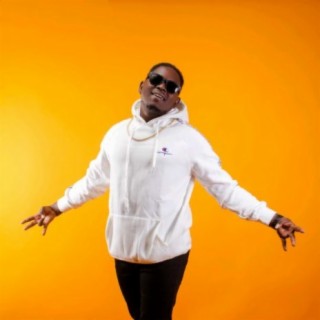 Alpha Bankz
Current #23.8k

All Time #7,323

Amevor Bright Nuhu Kofi (born July 8,1993) is a Ghanaian born producer afrobeat/dancehall musician. Am known by stage name ALPHA Bankz. Amevor Bright Nuhu Kofi was born in East legon, Ghana at the legon police hospital on July 8,1993. the son of a couple from volta region of Ghana. My father is Sani Amevor, a contractor and a businessman. ALPHA BANKZ attended primary school in Calvary academy, Prince of peace and later completed in St Peter's Lutheran all located in madina, where I demonstrated an affinity for art and acted in some drama series in the schools . Growing up I lived with my aunty in korkormu at the Eastern region of Ghana-akuapem and then later moved to OKPONGLO- east legon with my father.Myvmother is Victoria addopre .
As a child, my father introduced me to the music culture by playing alot of reggae records in the house and sometimes forces me to sing along and these exposures made me develop love for music at a tender age .
My intense passion to do music made me lose interest in schooling but my father forced me to complete high school education in the Eastern region and later completed at Ghana institute of Management and public administration (Gimpa).
Even in school and right after school, I pursued my musical dream but my father did not agree and wanted me to become an accountant,this led to a misunderstanding between the two eventually tearing down their beautiful relationship but to God be the glory my father later understood him....more

Country : Ghana
Songs

(14)

Albums

(11)

Playlists

(0)
1

2

3

4

5

6

7

8

9

10

11

12

13

14
Listen to Alpha Bankz's new songs including "Shatta Bad", "Towa", "Gone Mad" and many more. Enjoy Alpha Bankz's latest songs and explore the Alpha Bankz's new music albums. If you want to download Alpha Bankz songs MP3, use the Boomplay App to download the Alpha Bankz songs for free. Discover Alpha Bankz's latest songs, popular songs, trending songs all on Boomplay.
Amevor Bright Nuhu Kofi (born July 8,1993) is a Ghanaian born producer afrobeat/dancehall musician. Am known by stage name ALPHA Bankz. Amevor Bright Nuhu Kofi was born in East legon, Ghana at the legon police hospital on July 8,1993. the son of a couple from volta region of Ghana. My father is Sani Amevor, a contractor and a businessman. ALPHA BANKZ attended primary school in Calvary academy, Prince of peace and later completed in St Peter's Lutheran all located in madina, where I demonstrated an affinity for art and acted in some drama series in the schools . Growing up I lived with my aunty in korkormu at the Eastern region of Ghana-akuapem and then later moved to OKPONGLO- east legon with my father.Myvmother is Victoria addopre .
As a child, my father introduced me to the music culture by playing alot of reggae records in the house and sometimes forces me to sing along and these exposures made me develop love for music at a tender age .
My intense passion to do music made me lose interest in schooling but my father forced me to complete high school education in the Eastern region and later completed at Ghana institute of Management and public administration (Gimpa).
Even in school and right after school, I pursued my musical dream but my father did not agree and wanted me to become an accountant,this led to a misunderstanding between the two eventually tearing down their beautiful relationship but to God be the glory my father later understood him.
New Comments(
0

)

What do you think of this artist?