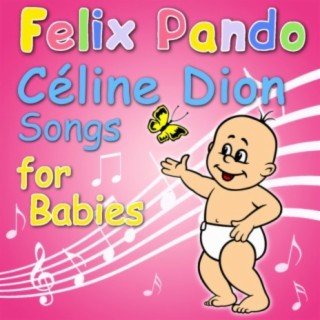 Felix Pando
Current #46.6k

All Time #8,168

Recognized for always being one step ahead in terms of musical arrangements and innovations, in the 60s Felix Pando marked a new era in Latin Rock, when together with the group "La Joven Guardia", he began to sing Rock in Spanish. Unforgettable successes came then, such as "El extraño del pelo largo" and "La extraña de las botas rosas".

He lived 30 years in Germany and composed, performed and produced innumerable songs and recordings; Among the most prominent, the German Anthem for the 1989 World Olympic Games. In addition, it produced several musical performances, covering all genres. Also, Felix worked with The Gray Gruppe Deutschland.

The work "The art of living" is the beginning of this phase, with two productions: "Paradise Café" and "Tropical Garden". In these two, Felix Pando was accompanied by Andy Narrell and Rodolfo Mederos.

In 1999 his work and his projects take him to the United States, where he currently resides. There he continues recording and producing instrumental music, fusing jazz rhythms, classical music and tango with tropical and Middle Eastern sounds.

His productions "Music for Babies", "Music for Pets", "Deco Music", with special techniques developed by him, are part of this wonderful musical concept with which, without doubts, Felix Pando stands out all over the world.

Also,he was a music producer for "Caso Cerrado" by Dra. Ana María Polo (Telemundo), one of the most important Latin shows, nominated for the first time for an Emmy....more

Country/Region : Others
Songs

(450)

Albums

(60)

Playlists

(0)
1

2

3

4

5

6

7

8

9

10

11

12

13

14

15

16

17

18

19

20

21

22

23

24

25

26

27

28

29

30

31

32

33

34

35

36

37

38

39

40

41

42

43

44

45

46

47

48

49

50

51

52

53

54

55

56

57

58

59

60

61

62

63

64

65

66

67

68

69

70

71

72

73

74

75

76

77

78

79

80

81

82

83

84

85

86

87

88

89

90

91

92

93

94

95

96

97

98

99

100
Listen to Felix Pando's new songs including "Because You Loved Me", "Die Blümelein", "My Heart Will Go On" and many more. Enjoy Felix Pando's latest songs and explore the Felix Pando's new music albums. If you want to download Felix Pando songs MP3, use the Boomplay App to download the Felix Pando songs for free. Discover Felix Pando's latest songs, popular songs, trending songs all on Boomplay.
Recognized for always being one step ahead in terms of musical arrangements and innovations, in the 60s Felix Pando marked a new era in Latin Rock, when together with the group "La Joven Guardia", he began to sing Rock in Spanish. Unforgettable successes came then, such as "El extraño del pelo largo" and "La extraña de las botas rosas".

He lived 30 years in Germany and composed, performed and produced innumerable songs and recordings; Among the most prominent, the German Anthem for the 1989 World Olympic Games. In addition, it produced several musical performances, covering all genres. Also, Felix worked with The Gray Gruppe Deutschland.

The work "The art of living" is the beginning of this phase, with two productions: "Paradise Café" and "Tropical Garden". In these two, Felix Pando was accompanied by Andy Narrell and Rodolfo Mederos.

In 1999 his work and his projects take him to the United States, where he currently resides. There he continues recording and producing instrumental music, fusing jazz rhythms, classical music and tango with tropical and Middle Eastern sounds.

His productions "Music for Babies", "Music for Pets", "Deco Music", with special techniques developed by him, are part of this wonderful musical concept with which, without doubts, Felix Pando stands out all over the world.

Also,he was a music producer for "Caso Cerrado" by Dra. Ana María Polo (Telemundo), one of the most important Latin shows, nominated for the first time for an Emmy.
New Comments(
0

)

What do you think of this artist?
FAQs about Felix Pando
How to download songs of Felix Pando?
You can download songs of Felix Pando from Boomplay App for free.
Firstly, install Boomplay app on your mobile phone.
Secondly, navigate to the song you would like to download.
Thirdly, Tap on More > Download.