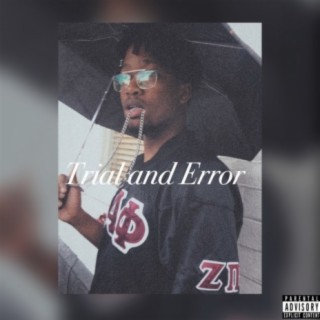 Kahu$h
Current #17.8k

All Time #24.7k

Kahu Mburu Mutahi professionally known as Kahu$h is a Kenyan rapper and songwriter. Many of Kahu$h's songs become very popular and trendy online with a great number of streaming and downloads on Boomplay.

Kahu$h is also student at the Nottingham University in United Kingdom where he is pursing a degree in Information Technology. Kahush comes from a prominent Kenyan family with his father being the Health Cabinet Secretary and his cousin is the renowned singer, rapper, and producer Kagwe Mungai.

Kahush has released two mixtapes and collaborated with Chris Kaiga, Xeniah Mannaseh, Boutross and Steph Kapela.

CAREER
Kahu$h released his debut project, a 7 track EP titled 'Never 2 Deep, Never 2 Late' in 2018 with features from Korb$ and Ruguru. The EP was a stepping stone for Kahu$h preparing him for a mainstream career in the Kenyan hiphop scene and defining his melodic trap sound.

Kahu$h gained popularity in 2019 after releasing his hit single 'Mi Siwezi' which was well received by the Kenyan hiphop community and was on heavy rotation on radio stations. He followed up the success of Mi Siwezi with his Trial and Error mixtape the same year.

In 2020, Kahush linked up with Chris Kaiga on the smash hit titled Mastingo which was a massive success receiving over 2.8 Million views on Youtube.

In 2021, Kahush released his debut album titled IF WE DO NOT GIVE UP which spawned the hit Ngori SZN! and solidified his ever-growing fanbase.

Kahu$h Songgs
• Kahu$h's most popular songs include:
• Mastingo
• Mi Siwezi,
• Sana Up
• MaStingo featuring Chris Kaiga
• Ngori SZN
• Looking good
• Symptoms

Follow Boomplay and keep up-to-date with the latest Kahu$h's songs and information.

ACHIEVEMENTS
Kahu$h has surpassed over 350,000 streams on Boomplay and 7,000,000 views on Youtbue. He has also received the following Awards & Nominations:
• Best Collaboration of the Year nominee - PMVA (2020)
• Breakthrough Video of the Year nominee - PMVA (2020)
• Hip Hop Artiste of the Year - Café Ngoma Awards (2020)
• Best Music Video Dance Challenge of The Year - PMVA (2020)
• Song of the Year - UnKut Hennessy Hip Hop Awards 2020

Kahu$h's songs are included in Boomplay music playlists. Search to stream and Kahu$h's songs MP3/ single/ albums on the platform...more

Country/Region : Kenya
Songs

(12)

Albums

(2)

Playlists

(4)
1

2

3

4

5

6

7

8

9

10

11

12
Listen to Kahu$h's new songs including "Lookin' Gooood", "Ngori SZN!", "Mi Siwezi" and many more. Enjoy Kahu$h's latest songs and explore the Kahu$h's new music albums. If you want to download Kahu$h songs MP3, use the Boomplay App to download the Kahu$h songs for free. Discover Kahu$h's latest songs, popular songs, trending songs all on Boomplay.
Kahu Mburu Mutahi professionally known as Kahu$h is a Kenyan rapper and songwriter. Many of Kahu$h's songs become very popular and trendy online with a great number of streaming and downloads on Boomplay.

Kahu$h is also student at the Nottingham University in United Kingdom where he is pursing a degree in Information Technology. Kahush comes from a prominent Kenyan family with his father being the Health Cabinet Secretary and his cousin is the renowned singer, rapper, and producer Kagwe Mungai.

Kahush has released two mixtapes and collaborated with Chris Kaiga, Xeniah Mannaseh, Boutross and Steph Kapela.

CAREER
Kahu$h released his debut project, a 7 track EP titled 'Never 2 Deep, Never 2 Late' in 2018 with features from Korb$ and Ruguru. The EP was a stepping stone for Kahu$h preparing him for a mainstream career in the Kenyan hiphop scene and defining his melodic trap sound.

Kahu$h gained popularity in 2019 after releasing his hit single 'Mi Siwezi' which was well received by the Kenyan hiphop community and was on heavy rotation on radio stations. He followed up the success of Mi Siwezi with his Trial and Error mixtape the same year.

In 2020, Kahush linked up with Chris Kaiga on the smash hit titled Mastingo which was a massive success receiving over 2.8 Million views on Youtube.

In 2021, Kahush released his debut album titled IF WE DO NOT GIVE UP which spawned the hit Ngori SZN! and solidified his ever-growing fanbase.

Kahu$h Songgs
• Kahu$h's most popular songs include:
• Mastingo
• Mi Siwezi,
• Sana Up
• MaStingo featuring Chris Kaiga
• Ngori SZN
• Looking good
• Symptoms

Follow Boomplay and keep up-to-date with the latest Kahu$h's songs and information.

ACHIEVEMENTS
Kahu$h has surpassed over 350,000 streams on Boomplay and 7,000,000 views on Youtbue. He has also received the following Awards & Nominations:
• Best Collaboration of the Year nominee - PMVA (2020)
• Breakthrough Video of the Year nominee - PMVA (2020)
• Hip Hop Artiste of the Year - Café Ngoma Awards (2020)
• Best Music Video Dance Challenge of The Year - PMVA (2020)
• Song of the Year - UnKut Hennessy Hip Hop Awards 2020

Kahu$h's songs are included in Boomplay music playlists. Search to stream and Kahu$h's songs MP3/ single/ albums on the platform
FAQs about Kahu$h
Where is Kahu$h from?
He is from Kenya.
What are the best songs of Kahu$h?
The best songs of Kahu$h are Mi Siwezi, Slow Kisses and Ngori SZN!.
What are the best albums of Kahu$h?
The best albums of Kahu$h are Trial and Error, IF WE DO NOT GIVE UP and Mi Siwezi.
How to download songs of Kahu$h?
You can download songs of Kahu$h from Boomplay App for free.
Firstly, install Boomplay app on your mobile phone.
Secondly, navigate to the song you would like to download.
Thirdly, Tap on More > Download.