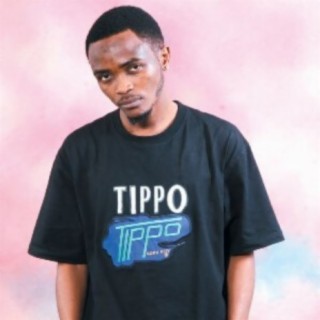 Ngwair
Current #7,173

All Time #5,619

Born Albert Keneth Mangwair November 16, 1982, Mbeya, Tanzania, pass away at May 28, 2013. Naturally, he was a Ruvuma man, that was, a Mngoni. But he was born in Mbeya and at the age of 5, his family moved to Morogoro for work and eventually started primary school in Morogoro until grade 5 and got a transfer to Dodoma where he was able to join Mlimwa Primary School. Then later Mazengo Secondary School and Mazengo Vocational College.

At the family level, he was the last child (for father as the 10th child) - and (for the mother as the 6th child). Albert died on tar. May 28, 2013 for what is believed to be an overdose of drugs in South Africa. Ngwair has left one child. Many Ngwair's songs become very popular and trendy online with a great number of streaming and downloads on Boomplay.

CAREER
Ngwair was living in Dar es Salaam, Tanzania where he met the talented music producer P. Funk Majani and started working with him. That was in 2003 when he released his debut album 'Ghetto Langu,' a song that earned him immense popularity.

Mangwair also won the Kilimanjaro Music Awards as the Best Hip Hop Player of the Year in 2005. In 2007 he appeared in a silent song with his roommates. In Silent Silence he shares. Currently Ngwair is tormented by a song that dances to the name of the peasants.

Albert Mangwair passed away on 28/5/2013 while in South Africa. Reports say he died after using drugs but there is controversy about what caused the death of the deceased.

Follow Boomplay and keep up-to-date with the latest Ngwair's songs and information.

NGWAIR'S SONGS
• CNN ft. Fid Q
• Mikasi
• Ghetto Langu
• She got a gwan
• Nipe deal
• BBM
• Sikiliza
• Speed 120
• Weekend
• Tupo juu
• Napokea simu
• Mida mibovu
• Mademu wangu
• Bado nimo

Ngwair's songs are included in Boomplay music playlists. Search to stream and download Ngwair's songs MP3/Single/Albums on the platform....more

Country/Region : Tanzania
Songs

(0)

Albums

(0)

Playlists

(2)
Listen to Ngwair's new songs including and many more. Enjoy Ngwair's latest songs and explore the Ngwair's new music albums. If you want to download Ngwair songs MP3, use the Boomplay App to download the Ngwair songs for free. Discover Ngwair's latest songs, popular songs, trending songs all on Boomplay.
Born Albert Keneth Mangwair November 16, 1982, Mbeya, Tanzania, pass away at May 28, 2013. Naturally, he was a Ruvuma man, that was, a Mngoni. But he was born in Mbeya and at the age of 5, his family moved to Morogoro for work and eventually started primary school in Morogoro until grade 5 and got a transfer to Dodoma where he was able to join Mlimwa Primary School. Then later Mazengo Secondary School and Mazengo Vocational College.

At the family level, he was the last child (for father as the 10th child) - and (for the mother as the 6th child). Albert died on tar. May 28, 2013 for what is believed to be an overdose of drugs in South Africa. Ngwair has left one child. Many Ngwair's songs become very popular and trendy online with a great number of streaming and downloads on Boomplay.

CAREER
Ngwair was living in Dar es Salaam, Tanzania where he met the talented music producer P. Funk Majani and started working with him. That was in 2003 when he released his debut album 'Ghetto Langu,' a song that earned him immense popularity.

Mangwair also won the Kilimanjaro Music Awards as the Best Hip Hop Player of the Year in 2005. In 2007 he appeared in a silent song with his roommates. In Silent Silence he shares. Currently Ngwair is tormented by a song that dances to the name of the peasants.

Albert Mangwair passed away on 28/5/2013 while in South Africa. Reports say he died after using drugs but there is controversy about what caused the death of the deceased.

Follow Boomplay and keep up-to-date with the latest Ngwair's songs and information.

NGWAIR'S SONGS
• CNN ft. Fid Q
• Mikasi
• Ghetto Langu
• She got a gwan
• Nipe deal
• BBM
• Sikiliza
• Speed 120
• Weekend
• Tupo juu
• Napokea simu
• Mida mibovu
• Mademu wangu
• Bado nimo

Ngwair's songs are included in Boomplay music playlists. Search to stream and download Ngwair's songs MP3/Single/Albums on the platform.
New Comments(
12

)
FAQs about Ngwair
Where is Ngwair from?
He is from Tanzania.