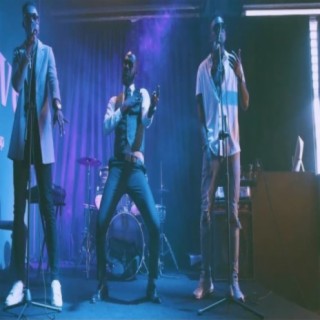 Sean Bridon
Current #1,379

All Time #1,613

Sean Bridon is a popular African artist who was born in Gabonese and also raised in there. He makes videos and upload them on social media. He is a very productive artist who regularly release new videos to the delight of his fans. On his YouTube channel, he has 3Millions fans and on his Facebook page he has reached 20M+ followers.

Sean Bridon songs become very popular and trendy online with a great number of streaming and downloads on Boomplay.

Career
Sean Bridon is basically a name of a comedy video creator's channel name. The channel controls and maintains Sane Africa. On this TV channel, all employees also maintain the direction officially. A little person and a ladies are also one of the parts of this post.

All the cast is also living in this country. The main purpose of the channel is to give entertainment to their fan followers and other online users. The page has 12M+ followers on Facebook and 3Millions followers on YouTube channel.

From this channel, Sean and his teammates earn over $500 US Dollars and they generally take $30 Thousand Dollars on average for attending any event.

He has a foundation called "Un coeur pour la mission". It is a foundation leading projects of national solidarity for orphans. It has existed for 2 years and it continues to grow. It's a dream come true for him.

Follow Boomplay and keep up-to-date with the latest Sean Bridon songs and information.

Sean Bridon Songs
• Mon Jour
• Mon coeur fait
• Gaboma & fière
• Ma Lumière

Sean Bridon songs are included in Boomplay music playlists. Search to stream and download Sean Bridon songs MP3/ single/ albums on the platform....more

Country : Gabon
Songs

(1)

Albums

(1)

Playlists

(0)
Listen to Sean Bridon's new songs including "Mon Jour Ft Suspect 95 x Emma'a", and many more. Enjoy Sean Bridon's latest songs and explore the Sean Bridon's new music albums. If you want to download Sean Bridon songs MP3, use the Boomplay App to download the Sean Bridon songs for free. Discover Sean Bridon's latest songs, popular songs, trending songs all on Boomplay.
Sean Bridon is a popular African artist who was born in Gabonese and also raised in there. He makes videos and upload them on social media. He is a very productive artist who regularly release new videos to the delight of his fans. On his YouTube channel, he has 3Millions fans and on his Facebook page he has reached 20M+ followers.

Sean Bridon songs become very popular and trendy online with a great number of streaming and downloads on Boomplay.

Career
Sean Bridon is basically a name of a comedy video creator's channel name. The channel controls and maintains Sane Africa. On this TV channel, all employees also maintain the direction officially. A little person and a ladies are also one of the parts of this post.

All the cast is also living in this country. The main purpose of the channel is to give entertainment to their fan followers and other online users. The page has 12M+ followers on Facebook and 3Millions followers on YouTube channel.

From this channel, Sean and his teammates earn over $500 US Dollars and they generally take $30 Thousand Dollars on average for attending any event.

He has a foundation called "Un coeur pour la mission". It is a foundation leading projects of national solidarity for orphans. It has existed for 2 years and it continues to grow. It's a dream come true for him.

Follow Boomplay and keep up-to-date with the latest Sean Bridon songs and information.

Sean Bridon Songs
• Mon Jour
• Mon coeur fait
• Gaboma & fière
• Ma Lumière

Sean Bridon songs are included in Boomplay music playlists. Search to stream and download Sean Bridon songs MP3/ single/ albums on the platform.
New Comments(
0

)

What do you think of this artist?