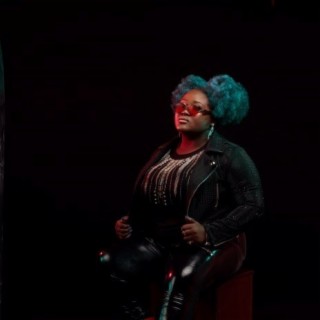 Ladé
Current #166

All Time #260

Oyetundun Omoladé, is popularly known as "Ladé". is a fast rising Nigerian singer and songwriter. Many of Ladé songs become very popular and trendy online with a great number of streaming and downloads on Boomplay. Lade is the sweet voice behind Airtel 444 advert. She's young, beautiful and vibrant. She's hails from Kwara State and a one time winner of UNILORIN Idol. Ladé is a fast growing and super talented female artiste whose unique vocals and dope sounds have paved way for her in the music industry.

Career
Ladé started her music career at a very young age just like many other big Artistes today.

She's the magical voice behind the popular Airtel '444' commercial, Travel Beta, Goldberg, and Maltin a commercials.

The Omolade EP by Ladé comprises 5 songs, namely;'Sing', 'Hustle', ' Speechless', 'Corny' and 'Situationship' with production credits going to Damelo Wayne, Oscar and Ovonovo

Follow Boomplay and keep up to date with the latest Ladé songs and information.

Ladé Songs
• Ladé Song
• Hustle
• Sing
• Speechless
• Corny
• Situationship
• Adulthood na scam

Ladé songs are included in Boomplay music playlists. Search to stream and download Ladé songs MP3/ single/ albums on the platform....more

Country/Region : Nigeria
Songs

(7)

Albums

(3)

Playlists

(0)

Similar Artists

(10)
Listen to Ladé's new songs including "Adulthood Anthem", "LOVA ft. CRAYON", "All The Way" and many more. Enjoy Ladé's latest songs and explore the Ladé's new music albums. If you want to download Ladé songs MP3, use the Boomplay App to download the Ladé songs for free. Discover Ladé's latest songs, popular songs, trending songs all on Boomplay.
Oyetundun Omoladé, is popularly known as "Ladé". is a fast rising Nigerian singer and songwriter. Many of Ladé songs become very popular and trendy online with a great number of streaming and downloads on Boomplay. Lade is the sweet voice behind Airtel 444 advert. She's young, beautiful and vibrant. She's hails from Kwara State and a one time winner of UNILORIN Idol. Ladé is a fast growing and super talented female artiste whose unique vocals and dope sounds have paved way for her in the music industry.

Career
Ladé started her music career at a very young age just like many other big Artistes today.

She's the magical voice behind the popular Airtel '444' commercial, Travel Beta, Goldberg, and Maltin a commercials.

The Omolade EP by Ladé comprises 5 songs, namely;'Sing', 'Hustle', ' Speechless', 'Corny' and 'Situationship' with production credits going to Damelo Wayne, Oscar and Ovonovo

Follow Boomplay and keep up to date with the latest Ladé songs and information.

Ladé Songs
• Ladé Song
• Hustle
• Sing
• Speechless
• Corny
• Situationship
• Adulthood na scam

Ladé songs are included in Boomplay music playlists. Search to stream and download Ladé songs MP3/ single/ albums on the platform.
New Comments(
37

)