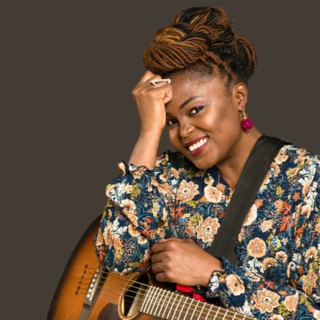 UniekGrace
Current #6,305

All Time #4,911

Uniekgrace is an Afro-Urban singer -songwriter, who was nominated and received the award "Artiste to Watch 2017" by the prestigious award organisers, Top Naija Music in Nigeria. In the first quarter of 2018, her latest EP won the the EP of the year in Belgium by the Amanda Lazmon Foundation. By the second quarter she was nominated Europe Artist of Excellence by the AGMMA awards in England.
UniekGrace started humbly out of a true passion for music. With her catchy lyrics and positive energy, she manages to share good vibes and messages of hope to the rest of the world. "I love to sing and dance" states the high energy singer, "and seeing people happy and smiling is highly rewarding".
Being a typical third culture child, UniekGrace grew up dividing her time between Italy, Switzerland, the USA and Nigeria, where she encountered many different styles. These rich experiences enabled her to benefit from a large palette of influences while defining her own sound. Indeed, it is by blending Nigerian Afrobeat with European house that the now Mechelen-based singer found the most suitable sound to carry her message of hope. "I would call my sound as Afro-pean" says Uniekgrace.
She has finally released her much anticipated first EP "E Go Better" on the 8th of January 2018. Please check it out right here. You will love it.
"What it comes down to" notices UniekGrace "is to tell everyone that we are all unique and should be celebrated."
Follow Uniekgrace on all social media @UNIEKGRACE...more

Country : Belgium
Songs

(23)

Albums

(9)

Playlists

(1)
1

2

3

4

5

6

7

8

9

10

11

12

13

14

15

16

17

18

19

20

21

22

23
Listen to UniekGrace's new songs including "Heal Our Land (feat. Cookie Kay)", "I'm a Survivor", "Heal Our Land ft. Cookie Kay" and many more. Enjoy UniekGrace's latest songs and explore the UniekGrace's new music albums. If you want to download UniekGrace songs MP3, use the Boomplay App to download the UniekGrace songs for free. Discover UniekGrace's latest songs, popular songs, trending songs all on Boomplay.
Uniekgrace is an Afro-Urban singer -songwriter, who was nominated and received the award "Artiste to Watch 2017" by the prestigious award organisers, Top Naija Music in Nigeria. In the first quarter of 2018, her latest EP won the the EP of the year in Belgium by the Amanda Lazmon Foundation. By the second quarter she was nominated Europe Artist of Excellence by the AGMMA awards in England.
UniekGrace started humbly out of a true passion for music. With her catchy lyrics and positive energy, she manages to share good vibes and messages of hope to the rest of the world. "I love to sing and dance" states the high energy singer, "and seeing people happy and smiling is highly rewarding".
Being a typical third culture child, UniekGrace grew up dividing her time between Italy, Switzerland, the USA and Nigeria, where she encountered many different styles. These rich experiences enabled her to benefit from a large palette of influences while defining her own sound. Indeed, it is by blending Nigerian Afrobeat with European house that the now Mechelen-based singer found the most suitable sound to carry her message of hope. "I would call my sound as Afro-pean" says Uniekgrace.
She has finally released her much anticipated first EP "E Go Better" on the 8th of January 2018. Please check it out right here. You will love it.
"What it comes down to" notices UniekGrace "is to tell everyone that we are all unique and should be celebrated."
Follow Uniekgrace on all social media @UNIEKGRACE
New Comments(
0

)

What do you think of this artist?