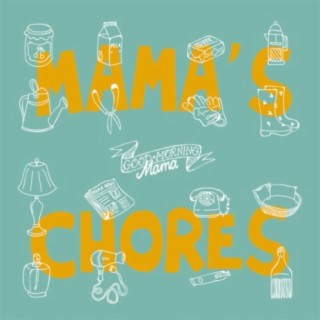 Goodmorning Mama
Current #0

All Time #2.5m

Goodmorning Mama are born in 2016 from the singer Vittoria Zermini's idea to create a band that could make music mixing Soul, RnB and Funk. Vittoria shared this idea with the guitarist Giacomo Banali, her childhood friend, who used his great musical experience in order to find the right musicians for the band.
With the drummer Damiano Costa and the bassist Thomas dal Cappello, they started to create the basis of the songs that later would become their first EP.
The songs were adjusted after the addition of the pianist Nicola Benetti and the saxophonist Zeno Merlini.
Each musician has different personal and musical experience and therefore the songs they create together have a unique sound.
On the 8th January 2017 Goodmorning Mama released their first single "Burning" and on 13th May 2017 the new EP "Luggages EP" was published.
During 2017 and 2018 the band promoted Luggages EP with live performances at important festivals and venues in northern Italy, keeping composing new songs.
On April 2019 Goodmorning Mama were back in studio to record their first album "Mama's Chores" that was released on 16th June 2019 and now available on all music platforms....more

Country/Region : Italy
Songs

(0)

Albums

(0)

Playlists

(0)
Listen to Goodmorning Mama's new songs including and many more. Enjoy Goodmorning Mama's latest songs and explore the Goodmorning Mama's new music albums. If you want to download Goodmorning Mama songs MP3, use the Boomplay App to download the Goodmorning Mama songs for free. Discover Goodmorning Mama's latest songs, popular songs, trending songs all on Boomplay.
Goodmorning Mama are born in 2016 from the singer Vittoria Zermini's idea to create a band that could make music mixing Soul, RnB and Funk. Vittoria shared this idea with the guitarist Giacomo Banali, her childhood friend, who used his great musical experience in order to find the right musicians for the band.
With the drummer Damiano Costa and the bassist Thomas dal Cappello, they started to create the basis of the songs that later would become their first EP.
The songs were adjusted after the addition of the pianist Nicola Benetti and the saxophonist Zeno Merlini.
Each musician has different personal and musical experience and therefore the songs they create together have a unique sound.
On the 8th January 2017 Goodmorning Mama released their first single "Burning" and on 13th May 2017 the new EP "Luggages EP" was published.
During 2017 and 2018 the band promoted Luggages EP with live performances at important festivals and venues in northern Italy, keeping composing new songs.
On April 2019 Goodmorning Mama were back in studio to record their first album "Mama's Chores" that was released on 16th June 2019 and now available on all music platforms.
New Comments(
0

)

What do you think of this artist?
FAQs about Goodmorning Mama
Where is Goodmorning Mama from?
She is from Italy.
What are the best songs of Goodmorning Mama?
The best songs of Goodmorning Mama are Feed the Cat, Dancefloor Fever and Feel.
What are the best albums of Goodmorning Mama?
The best album of Goodmorning Mama is Mama's Chores.