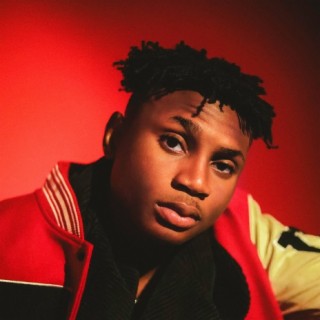 Spy Shitta
Current #47.3k

All Time #88k

Spy, whose real name is Bolanle Shitta Razaq, is an Afrobeats singer and songwriter. He was born on November 10, 1999. He spent his childhood in Abesan estate, Alimosho local government, Lagos.

Spy comes from a family of four. He attended Kanmi nursery and primary school. For his secondary education, he attended Kanmi comprehensive college. He went ahead to study mass communication in Yaba College of Technology.

The young singer discovered his proclivity for music at an early stage of his life. Spending time with his family, he grew up watching a lot of television where he saw different music videos. He would sing along, not missing any lyrics. That was when he discovered that he was actually blessed with the ability to sing.

He began to get the urge to create his own music. He recorded his first song at the age of 13. While studying in Yaba tech, he started making freestyles and was gaining popularity on campus. He also performed at several school events. He would freestyle on instrumentals, singing his heart out on the stage to the audience. Spy was preparing himself for big things.

Putting out freestyles on his social media platforms, Spy caught the attention of a record label, Oystars Breed Entertainment and was signed. He released his first official single titled Whine on February 12, 2021 and the song has been garnering a lot of buzz. It has so far been well-accepted by music listeners.

As he prepares to drop an EP, Spy is confident in his music because of how relatable his songs are. He has worked with some acts including Buju, Victor AD, and many others. He is inspired by prominent artists like Wizkid, Burna Boy, and Tems....more

Boom ID : 127206971 Country : Nigeria Gender : Male
Songs

(0)

Albums

(0)

Playlists

(0)
Listen to Spy Shitta's new songs including and many more. Enjoy Spy Shitta's latest songs and explore the Spy Shitta's new music albums. If you want to download Spy Shitta songs MP3, use the Boomplay App to download the Spy Shitta songs for free. Discover Spy Shitta's latest songs, popular songs, trending songs all on Boomplay.
Spy, whose real name is Bolanle Shitta Razaq, is an Afrobeats singer and songwriter. He was born on November 10, 1999. He spent his childhood in Abesan estate, Alimosho local government, Lagos.

Spy comes from a family of four. He attended Kanmi nursery and primary school. For his secondary education, he attended Kanmi comprehensive college. He went ahead to study mass communication in Yaba College of Technology.

The young singer discovered his proclivity for music at an early stage of his life. Spending time with his family, he grew up watching a lot of television where he saw different music videos. He would sing along, not missing any lyrics. That was when he discovered that he was actually blessed with the ability to sing.

He began to get the urge to create his own music. He recorded his first song at the age of 13. While studying in Yaba tech, he started making freestyles and was gaining popularity on campus. He also performed at several school events. He would freestyle on instrumentals, singing his heart out on the stage to the audience. Spy was preparing himself for big things.

Putting out freestyles on his social media platforms, Spy caught the attention of a record label, Oystars Breed Entertainment and was signed. He released his first official single titled Whine on February 12, 2021 and the song has been garnering a lot of buzz. It has so far been well-accepted by music listeners.

As he prepares to drop an EP, Spy is confident in his music because of how relatable his songs are. He has worked with some acts including Buju, Victor AD, and many others. He is inspired by prominent artists like Wizkid, Burna Boy, and Tems.