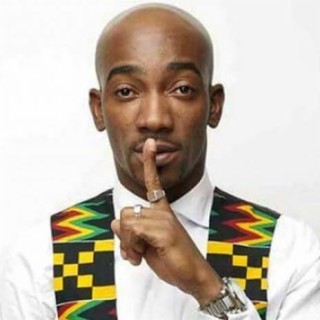 Yabongo Lova
Current #3,542

All Time #2,977

Yabongo Lova is a multi-talented singer, performer and songwriter. Many of Yabongo Lova's Songs became very popular and trendy on social media in line with a great number of streaming and downloads on Boomplay. His song mastery credits cut across many genres in Cote d'Ivore music.

Career
Yabongo Lova found his voice in music when he decided to pursue his musical journey at his early life. He was inspired with the urge to help and inspire those young singers out there to pursue music and to be a vessel of hope through his music that's why he decided to do music. Yabongo Lova worked on himself onward and today he has carved a niche for himself.

The singer has featured so many top artists on his releases. He has since had a successful career with a release of 7 albums 32 songs "Lumiere," "Waman," "Dagou," "Plus qu'une lumiere," "Hommage a Jean Roger." Among others. His most streamed album "Plus qu'une Lumiere" has seen massive gains of streams on boomplay with over 386.1k of streams since its premier in the music platform.

His second most streamed album was "On est pret OPI on est la" with 308k streams. He has also been blessed to do a collabo with the best artists "Atito Kpata" on the the single Dagou. Follow Boomplay and keep up to date with the latest songs of Yabongo Lova and information.

Yabongo Lova's Songs
• On est prêt OPI On est là
• Maman
• Excuses
• Waman
• La Vie
• Immigration Clandestine
• Le Quartier est sortir
• Zapate
• Sanidi
• Faut Sciencer

Yabongo Lova's Songs are included in Boomplay music playlists. Search, stream, and download yabongo Lova's Songs, her latest singles and albums in MP3 only on the Boomplay platform for free...more

Country/Region : Côte d'Ivoire
Songs

(1)

Albums

(1)

Playlists

(1)
Listen to Yabongo Lova's new songs including "Waman", and many more. Enjoy Yabongo Lova's latest songs and explore the Yabongo Lova's new music albums. If you want to download Yabongo Lova songs MP3, use the Boomplay App to download the Yabongo Lova songs for free. Discover Yabongo Lova's latest songs, popular songs, trending songs all on Boomplay.
Yabongo Lova is a multi-talented singer, performer and songwriter. Many of Yabongo Lova's Songs became very popular and trendy on social media in line with a great number of streaming and downloads on Boomplay. His song mastery credits cut across many genres in Cote d'Ivore music.

Career
Yabongo Lova found his voice in music when he decided to pursue his musical journey at his early life. He was inspired with the urge to help and inspire those young singers out there to pursue music and to be a vessel of hope through his music that's why he decided to do music. Yabongo Lova worked on himself onward and today he has carved a niche for himself.

The singer has featured so many top artists on his releases. He has since had a successful career with a release of 7 albums 32 songs "Lumiere," "Waman," "Dagou," "Plus qu'une lumiere," "Hommage a Jean Roger." Among others. His most streamed album "Plus qu'une Lumiere" has seen massive gains of streams on boomplay with over 386.1k of streams since its premier in the music platform.

His second most streamed album was "On est pret OPI on est la" with 308k streams. He has also been blessed to do a collabo with the best artists "Atito Kpata" on the the single Dagou. Follow Boomplay and keep up to date with the latest songs of Yabongo Lova and information.

Yabongo Lova's Songs
• On est prêt OPI On est là
• Maman
• Excuses
• Waman
• La Vie
• Immigration Clandestine
• Le Quartier est sortir
• Zapate
• Sanidi
• Faut Sciencer

Yabongo Lova's Songs are included in Boomplay music playlists. Search, stream, and download yabongo Lova's Songs, her latest singles and albums in MP3 only on the Boomplay platform for free
FAQs about Yabongo Lova
Where is Yabongo Lova from?
He is from Côte d'Ivoire.
How to download songs of Yabongo Lova?
You can download songs of Yabongo Lova from Boomplay App for free.
Firstly, install Boomplay app on your mobile phone.
Secondly, navigate to the song you would like to download.
Thirdly, Tap on More > Download.