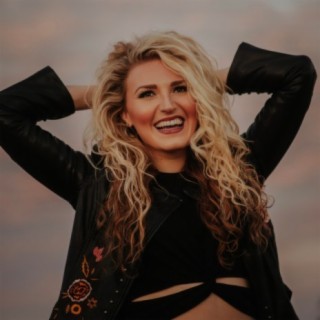 Paulina Jayne
Current #99k+

All Time #12.9k

Made in Detroit and now a five year Nashville resident, Paulina Jayne's music is a melting pot of Motown, rock and country influences under one genre she coins, "urban country." Her first crack at a country co-write was with Shane McAnally when she was only 14 years old. Since then, she has written with several other #1 writers, including JT Harding, Bonnie Baker and Danny Orton. Paulina has opened for heavy-hitters like Sheryl Crow, Sam Hunt and Rascal Flatts and has shared Live Nation festival marquees all over the country with Keith Urban, Miranda Lambert and Luke Bryan. In her hometown, Paulina three times sold out a 400 capacity venue (The Shelter) made famous by Eminem. Recently, Paulina received a sponsorship from Ford Motor Company and is now an ambassador for the nonprofit organization, Ford Driving Skills For Life. She is featured in a Netflix series called Top Grier and also in Folgers Coffee commercials. Paulina writes and performs hoping to connect to her audience and lift the spirits of her listeners. Keep in touch on Facebook, Instagram, Twitter and www.paulinajayne.com

...more

Country : United States
Songs

(0)

Albums

(0)

Playlists

(0)
Listen to Paulina Jayne's new songs including and many more. Enjoy Paulina Jayne's latest songs and explore the Paulina Jayne's new music albums. If you want to download Paulina Jayne songs MP3, use the Boomplay App to download the Paulina Jayne songs for free. Discover Paulina Jayne's latest songs, popular songs, trending songs all on Boomplay.
Made in Detroit and now a five year Nashville resident, Paulina Jayne's music is a melting pot of Motown, rock and country influences under one genre she coins, "urban country." Her first crack at a country co-write was with Shane McAnally when she was only 14 years old. Since then, she has written with several other #1 writers, including JT Harding, Bonnie Baker and Danny Orton. Paulina has opened for heavy-hitters like Sheryl Crow, Sam Hunt and Rascal Flatts and has shared Live Nation festival marquees all over the country with Keith Urban, Miranda Lambert and Luke Bryan. In her hometown, Paulina three times sold out a 400 capacity venue (The Shelter) made famous by Eminem. Recently, Paulina received a sponsorship from Ford Motor Company and is now an ambassador for the nonprofit organization, Ford Driving Skills For Life. She is featured in a Netflix series called Top Grier and also in Folgers Coffee commercials. Paulina writes and performs hoping to connect to her audience and lift the spirits of her listeners. Keep in touch on Facebook, Instagram, Twitter and www.paulinajayne.com
New Comments(
0

)

What do you think of this artist?