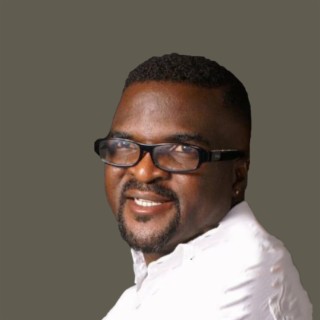 Obesere
Current #4,579

All Time #5,221

Abass Akande Obesere, also known as Omo Rapala, is a popular Fuji musician. Obesere songs, e.g. Egungun Be Careful ft. Zlatan, become very popular and trendy online with a great number of streaming and downloads on Boomplay.

Abass Akande Obesere was born on January 28, 1965 in Ibadan, Oyo state Nigeria. He attended St Paul Primary School in Ebute Metta, Lagos moving on to Jubril Martins Secondary School in Ebute Metta for his Secondary school education.

Career
Obesere, who describes his recent genre of music as Fuji Pop, a fusion of Fuji and Hip Hop determined not to be ignored infused 'vulgar' words into his songs touching on issues which were considered taboo in the conservative Yoruba community. He released an album titled 'Revolution' in 2009 featuring artistes like 9ice, Lord of Ajasa, Timaya, Uncle Promise, Eazy Lizy and young Trybson

He signed to Mayors Ville Entertainment following split from Sony Music due to payment disputes and in 2017, signed a multi-million dollar recording deal with Freeworld Music which is a US-based Nigerian record label company

Apart from singing, Obesere is an actor known popularly for his role in 'Ito urine' which was produced in 2008.

Alhaji Obesere survived a ghastly Car Accident at Ijebu-Ode in his Lexus jeep LX470 on his way to Lagos. The accident occurred on Sunday April 8, 2012 at about 7:30pm. Report had it that the artiste and 2 other passengers only sustained injuries and were immediately transferred to Orisunbare Hospital, Jakande Isolo, Lagos.

Follow Boomplay and keep up-to-date with the latest Obesere songs and information.

Achievement
• 2016 City People Entertainment Awards for Best Fuji Musician of the Year.
• 2018 Top Naija Music Legendary Award.

Obesere songs are included in Boomplay music playlists. Search to stream and download Obesere songs MP3/ single/ albums on the platform....more

Country/Region : Nigeria
Songs

(94)

Albums

(20)

Playlists

(1)
1

2

3

4

5

6

7

8

9

10

11

12

13

14

15

16

17

18

19

20

21

22

23

24

25

26

27

28

29

30

31

32

33

34

35

36

37

38

39

40

41

42

43

44

45

46

47

48

49

50

51

52

53

54

55

56

57

58

59

60

61

62

63

64

65

66

67

68

69

70

71

72

73

74

75

76

77

78

79

80

81

82

83

84

85

86

87

88

89

90

91

92

93

94
Listen to Obesere's new songs including "Omorapala Overthrow, Pt. 1", "Happy Birthday My Jewel", "Omorapala Overthrow Part 1" and many more. Enjoy Obesere's latest songs and explore the Obesere's new music albums. If you want to download Obesere songs MP3, use the Boomplay App to download the Obesere songs for free. Discover Obesere's latest songs, popular songs, trending songs all on Boomplay.
Abass Akande Obesere, also known as Omo Rapala, is a popular Fuji musician. Obesere songs, e.g. Egungun Be Careful ft. Zlatan, become very popular and trendy online with a great number of streaming and downloads on Boomplay.

Abass Akande Obesere was born on January 28, 1965 in Ibadan, Oyo state Nigeria. He attended St Paul Primary School in Ebute Metta, Lagos moving on to Jubril Martins Secondary School in Ebute Metta for his Secondary school education.

Career
Obesere, who describes his recent genre of music as Fuji Pop, a fusion of Fuji and Hip Hop determined not to be ignored infused 'vulgar' words into his songs touching on issues which were considered taboo in the conservative Yoruba community. He released an album titled 'Revolution' in 2009 featuring artistes like 9ice, Lord of Ajasa, Timaya, Uncle Promise, Eazy Lizy and young Trybson

He signed to Mayors Ville Entertainment following split from Sony Music due to payment disputes and in 2017, signed a multi-million dollar recording deal with Freeworld Music which is a US-based Nigerian record label company

Apart from singing, Obesere is an actor known popularly for his role in 'Ito urine' which was produced in 2008.

Alhaji Obesere survived a ghastly Car Accident at Ijebu-Ode in his Lexus jeep LX470 on his way to Lagos. The accident occurred on Sunday April 8, 2012 at about 7:30pm. Report had it that the artiste and 2 other passengers only sustained injuries and were immediately transferred to Orisunbare Hospital, Jakande Isolo, Lagos.

Follow Boomplay and keep up-to-date with the latest Obesere songs and information.

Achievement
• 2016 City People Entertainment Awards for Best Fuji Musician of the Year.
• 2018 Top Naija Music Legendary Award.

Obesere songs are included in Boomplay music playlists. Search to stream and download Obesere songs MP3/ single/ albums on the platform.
New Comments(
12

)
FAQs about Obesere
Where is Obesere from?
He is from Nigeria.
How to download songs of Obesere?
You can download songs of Obesere from Boomplay App for free.
Firstly, install Boomplay app on your mobile phone.
Secondly, navigate to the song you would like to download.
Thirdly, Tap on More > Download.