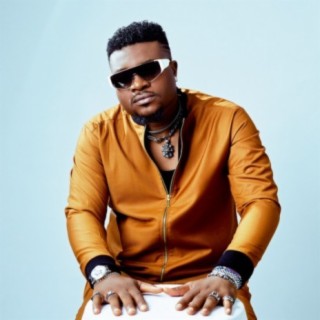 Jumabee
Current #10k

All Time #3,856

Juwon Demas Olorunnipa with the stage name as Jumabee, is a fast rising Nigerian singer and songwriter born on June 21, 1989. Many Jumabee songs become very popular and trendy online with a great number of streaming and downloads on Boomplay.

Jumabee who hails from Kogi state, has a brother named Sleeq who is also into music.

He is a graduate of Fisheries Department at the Federal University of Agriculture Markurdi, Benue State.

CAREER
Jumabee started music at a very early age while joining his church choir. He came to prominence in the Nigerian entertainment industry for his performance at the Glo rock and roll show.He has also rocked other major events in the industry such as Mega Jam, Felaboration, Benue Xmas festival and so on.

Jumabee is known for numerous hit singles such as "Mango" produced by Young John, Dance It, Sankara, Braka dance and so on. His single "Sugar banana" is one of the music enthusiasts favorite as at when he first started out in school.

He got signed to S2DB ENTertainment record label in 2011. He has worked with the likes of Vector, YQ, Jaywon, Adol, Cynthia Morgan, Rayce, DJ Hazan GT Da Guitarman and many others.

Jumabee has been force to reckon with in the industry with his musical genre of Afro hip hop.

Follow Boomplay and keep up-to-date with the latest Jumabee songs and information.

REWARDS
• Jumabee has over 149k followers on Instagram.

Jumabee Songs
• Here is a list of Jumabee songs:
• Kogi
• I Get God
• Ajibole
• Put A Ring

Jumabee songs are included in Boomplay music playlists. Search to stream and download Jumabee songs MP3/ single/ albums on the platform....more

Country/Region : Nigeria
Songs

(20)

Albums

(11)

Playlists

(1)
1

2

3

4

5

6

7

8

9

10

11

12

13

14

15

16

17

18

19

20
Listen to Jumabee's new songs including "Kogi ft. Bella Shmurda & Poco Lee", "Money Is Important", "Ja Rule & Ashanti ft. Ladé" and many more. Enjoy Jumabee's latest songs and explore the Jumabee's new music albums. If you want to download Jumabee songs MP3, use the Boomplay App to download the Jumabee songs for free. Discover Jumabee's latest songs, popular songs, trending songs all on Boomplay.
Juwon Demas Olorunnipa with the stage name as Jumabee, is a fast rising Nigerian singer and songwriter born on June 21, 1989. Many Jumabee songs become very popular and trendy online with a great number of streaming and downloads on Boomplay.

Jumabee who hails from Kogi state, has a brother named Sleeq who is also into music.

He is a graduate of Fisheries Department at the Federal University of Agriculture Markurdi, Benue State.

CAREER
Jumabee started music at a very early age while joining his church choir. He came to prominence in the Nigerian entertainment industry for his performance at the Glo rock and roll show.He has also rocked other major events in the industry such as Mega Jam, Felaboration, Benue Xmas festival and so on.

Jumabee is known for numerous hit singles such as "Mango" produced by Young John, Dance It, Sankara, Braka dance and so on. His single "Sugar banana" is one of the music enthusiasts favorite as at when he first started out in school.

He got signed to S2DB ENTertainment record label in 2011. He has worked with the likes of Vector, YQ, Jaywon, Adol, Cynthia Morgan, Rayce, DJ Hazan GT Da Guitarman and many others.

Jumabee has been force to reckon with in the industry with his musical genre of Afro hip hop.

Follow Boomplay and keep up-to-date with the latest Jumabee songs and information.

REWARDS
• Jumabee has over 149k followers on Instagram.

Jumabee Songs
• Here is a list of Jumabee songs:
• Kogi
• I Get God
• Ajibole
• Put A Ring

Jumabee songs are included in Boomplay music playlists. Search to stream and download Jumabee songs MP3/ single/ albums on the platform.
New Comments(
7

)
FAQs about Jumabee
Where is Jumabee from?
He is from Nigeria.
How to download songs of Jumabee?
You can download songs of Jumabee from Boomplay App for free.
Firstly, install Boomplay app on your mobile phone.
Secondly, navigate to the song you would like to download.
Thirdly, Tap on More > Download.