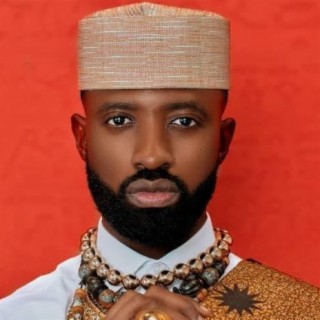 Ric Hassani
Current #552

All Time #551

Ikechukwu Eric Ahiauzu otherwise called Ric Hassani (brought into the world on 6 January 1989, in Port Harcourt) is a Nigerian artist, lyricist and artist. Many of Ric Hassani songs shot to fame online and got downloaded now.

Hassani moved on from Covenant University in Nigeria. He went to the University of Surrey, where he procured a graduate degree in energy financial aspects.

CAREER:
Hassani delivered his debut Album "The African Gentleman" in 2016. He is said to have a dress style that is impacted by his self-acclaimed position as a refined man. After that, Ric Hassani songs become very popular and trendy online with great number of streaming and downloads on Boomplay.

Follow Boomplay and keep up-to-date with latest Ric Hassani songs and information.

ACHIEVEMENT:
Hassani was named in three classes at the 2016 All Africa Music Awards: Best Artiste in African R&B and Soul, Video of the Year, and Most Promising Artiste. He additionally got two nominations at The Headies 2016, including Best Alternative Song for "Gentleman".

In December 2018, the Falz and Olamide-helped "Believe" won Best Collaboration at the Galaxy Music Awards.

SOME OF RIC HASSANI SONGS
• Only You
• Angel
• Thunder fire you
• Number one

Ric Hassani songs are included in Boomplay music playlists. Search and download Ric Hassani songs/ single/ albums on the platform....more

Country/Region : Nigeria
Listen to Ric Hassani's new songs including "Only You", "Ngozi", "Thunder Fire You" and many more. Enjoy Ric Hassani's latest songs and explore the Ric Hassani's new music albums. If you want to download Ric Hassani songs MP3, use the Boomplay App to download the Ric Hassani songs for free. Discover Ric Hassani's latest songs, popular songs, trending songs all on Boomplay.
Ikechukwu Eric Ahiauzu otherwise called Ric Hassani (brought into the world on 6 January 1989, in Port Harcourt) is a Nigerian artist, lyricist and artist. Many of Ric Hassani songs shot to fame online and got downloaded now.

Hassani moved on from Covenant University in Nigeria. He went to the University of Surrey, where he procured a graduate degree in energy financial aspects.

CAREER:
Hassani delivered his debut Album "The African Gentleman" in 2016. He is said to have a dress style that is impacted by his self-acclaimed position as a refined man. After that, Ric Hassani songs become very popular and trendy online with great number of streaming and downloads on Boomplay.

Follow Boomplay and keep up-to-date with latest Ric Hassani songs and information.

ACHIEVEMENT:
Hassani was named in three classes at the 2016 All Africa Music Awards: Best Artiste in African R&B and Soul, Video of the Year, and Most Promising Artiste. He additionally got two nominations at The Headies 2016, including Best Alternative Song for "Gentleman".

In December 2018, the Falz and Olamide-helped "Believe" won Best Collaboration at the Galaxy Music Awards.

SOME OF RIC HASSANI SONGS
• Only You
• Angel
• Thunder fire you
• Number one

Ric Hassani songs are included in Boomplay music playlists. Search and download Ric Hassani songs/ single/ albums on the platform.
New Comments(
86

)
FAQs about Ric Hassani
Where is Ric Hassani from?
He is from Nigeria.
How to download songs of Ric Hassani?
You can download songs of Ric Hassani from Boomplay App for free.
Firstly, install Boomplay app on your mobile phone.
Secondly, navigate to the song you would like to download.
Thirdly, Tap on More > Download.