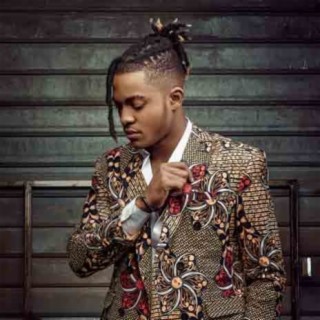 Cysoul
Current #1,180

All Time #1,371

Fouda Etoundi Cyril popularly known by his stage name Cysoul is a hip hop singer and a bikutsi artist of Cameroonian origin. Many of Cysoul's Songs became very popular and trendy on social media in line with a great number of streaming and downloads on Boomplay.

Career
He started music at the age of 9 in choirs. In 2011, Cysoul participated in the song contest "Coca-Cola" with his establishment the Lycée de Ngoa-Ekelle where he experimented with Live accompanied by an orchestra. After this competition, he decided to pursue music and he joined many orchestras such as Akanga Art, Mozart Music Class in 2013 and Djawal group.

With all these groups, Cysoul acquired stage experience after performing in cabarets and at numerous events. In 2016, this Rnb lover founded a group of 4ROARZ singers with his close friends whom he saw as partners in music.

In 2017, he moved temporarily to Douala where he will meet many musicians including his current beatmaker artist Deejay LB. In September 2018, he finally released his very first single "Bouge". In 2019 he won the Goethe Découverte 2019 competition in the "Music-Voice"category. The Goethe Institute was the one behind the finances of the album recordings. Follow Boomplay and keep up-to-date with the latest songs of Cysoul and information.

Cysoul's Songs
• Je tombe aussi
• Mouto
• Charlene
• Je veux une femme
• Je t'aimais
• Ma route
• Je sais
• Se oa nu
• Emma
• Nnem
• C'est toi

Cysoul's Songs are included in Boomplay music playlists. Search, stream, and download Cysoul's Songs, her latest singles and albums in MP3 only on the Boomplay platform for free....more

Country/Region : Cameroon
Songs

(0)

Albums

(0)

Playlists

(2)

Similar Artists

(10)
Listen to Cysoul's new songs including and many more. Enjoy Cysoul's latest songs and explore the Cysoul's new music albums. If you want to download Cysoul songs MP3, use the Boomplay App to download the Cysoul songs for free. Discover Cysoul's latest songs, popular songs, trending songs all on Boomplay.
Fouda Etoundi Cyril popularly known by his stage name Cysoul is a hip hop singer and a bikutsi artist of Cameroonian origin. Many of Cysoul's Songs became very popular and trendy on social media in line with a great number of streaming and downloads on Boomplay.

Career
He started music at the age of 9 in choirs. In 2011, Cysoul participated in the song contest "Coca-Cola" with his establishment the Lycée de Ngoa-Ekelle where he experimented with Live accompanied by an orchestra. After this competition, he decided to pursue music and he joined many orchestras such as Akanga Art, Mozart Music Class in 2013 and Djawal group.

With all these groups, Cysoul acquired stage experience after performing in cabarets and at numerous events. In 2016, this Rnb lover founded a group of 4ROARZ singers with his close friends whom he saw as partners in music.

In 2017, he moved temporarily to Douala where he will meet many musicians including his current beatmaker artist Deejay LB. In September 2018, he finally released his very first single "Bouge". In 2019 he won the Goethe Découverte 2019 competition in the "Music-Voice"category. The Goethe Institute was the one behind the finances of the album recordings. Follow Boomplay and keep up-to-date with the latest songs of Cysoul and information.

Cysoul's Songs
• Je tombe aussi
• Mouto
• Charlene
• Je veux une femme
• Je t'aimais
• Ma route
• Je sais
• Se oa nu
• Emma
• Nnem
• C'est toi

Cysoul's Songs are included in Boomplay music playlists. Search, stream, and download Cysoul's Songs, her latest singles and albums in MP3 only on the Boomplay platform for free.
New Comments(
36

)
FAQs about Cysoul
Where is Cysoul from?
He is from Cameroon.
What are the latest songs of Cysoul?
The latest songs of Cysoul are Mon Amour and Je tombe aussi.
What are the best songs of Cysoul?
The best songs of Cysoul are Je tombe aussi, Charlene and Mouto.
What are the best albums of Cysoul?
The best albums of Cysoul are Illusions, Je tombe aussi and Akiba.