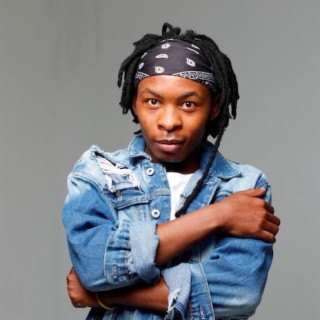 Dj Obza
Current #565

All Time #785

Obakeng Kekana Born On The 26th of December 1996 who's well Known By His Stage Name DJ Obza, Is A South African versatile DJ And Music Producer From Hammanskraal, Pretoria Signed Under Open-Mic Productions. Dj Obza Started Making Music In The Year 2014 With The Influence From Thabang Mathebula Professionally Known As Dj Thankzin Who Inspired Him To Become A Professional DJ/Producer Because Of The Type Of Music He Made It Was So Emotional And Touchy That It Painted A Story That Can't Be Seen With Naked Eyes But You Can Only Imagine It In Your Mind. That's When Dj Obza Decided To Follow On Dj Thankzin's Footsteps Hoping That One Day He Will Be Good Like Him And Make Music That Will Touch People's Spirits, Even Though He Never Had The Right And Easy To Use Equipment That Didn't Stop Him From Following His Heart He Then Went Ahead And Taught Himself To Use All That He Had To Create His First Song And That Was His Laptop. His First Album Masego Named After His Son, Which Means "Blessings" After Realising How Much The Almighty Has Blessed Him With The Talent, Loving Family And A Son He Then Decided To Name It After What's Keeping Him Moving And Motivated To Keep Pushing Even In Rough Times. "I As DjObza Make Music That Touches The Hearts Of My Fans And People Who Listen To My Music For The First Time And I Make Music That Makes Them Happy.

...more

Country/Region : South Africa
Songs

(0)

Albums

(0)

Playlists

(1)

Videos and More
Listen to Dj Obza's new songs including and many more. Enjoy Dj Obza's latest songs and explore the Dj Obza's new music albums. If you want to download Dj Obza songs MP3, use the Boomplay App to download the Dj Obza songs for free. Discover Dj Obza's latest songs, popular songs, trending songs all on Boomplay.
Obakeng Kekana Born On The 26th of December 1996 who's well Known By His Stage Name DJ Obza, Is A South African versatile DJ And Music Producer From Hammanskraal, Pretoria Signed Under Open-Mic Productions. Dj Obza Started Making Music In The Year 2014 With The Influence From Thabang Mathebula Professionally Known As Dj Thankzin Who Inspired Him To Become A Professional DJ/Producer Because Of The Type Of Music He Made It Was So Emotional And Touchy That It Painted A Story That Can't Be Seen With Naked Eyes But You Can Only Imagine It In Your Mind. That's When Dj Obza Decided To Follow On Dj Thankzin's Footsteps Hoping That One Day He Will Be Good Like Him And Make Music That Will Touch People's Spirits, Even Though He Never Had The Right And Easy To Use Equipment That Didn't Stop Him From Following His Heart He Then Went Ahead And Taught Himself To Use All That He Had To Create His First Song And That Was His Laptop. His First Album Masego Named After His Son, Which Means "Blessings" After Realising How Much The Almighty Has Blessed Him With The Talent, Loving Family And A Son He Then Decided To Name It After What's Keeping Him Moving And Motivated To Keep Pushing Even In Rough Times. "I As DjObza Make Music That Touches The Hearts Of My Fans And People Who Listen To My Music For The First Time And I Make Music That Makes Them Happy.
New Comments(
6

)
FAQs about Dj Obza
Where is Dj Obza from?
He is from South Africa.
What are the latest songs of Dj Obza?
The latest songs of Dj Obza are Thandaza ft. Lolo Zozi, Thonga Lam ft. Sindi Nkosazana and Mang' Dakiwe (Mixed) ft. Leon Lee.
What are the best songs of Dj Obza?
The best songs of Dj Obza are Mang' Dakiwe (Remix) ft. Harmonize & Leon Lee, Mang' Dakiwe ft. Leon Lee and Uthando Lwami ft. Mduduzi Ncube & Mvzzle.
What are the best albums of Dj Obza?
The best albums of Dj Obza are Mang' Dakiwe (Remix), Uthando Lwami and Masego.