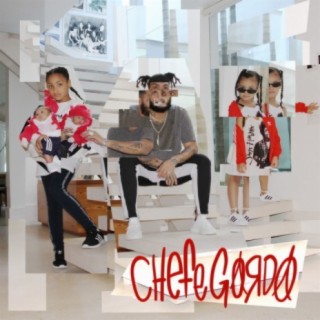 Bril
Current #7,252

All Time #7,385

BRIL FIGHT 4 is a musician, Beatmaker, singer and rapper from Thiaroye - Diamaguéne in Senegal. He is also the founder and General Manager of the Class'Chic Music label. Many of Bril songs become very popular and trendy online with great number of streaming and downloads on Boomplay now.

Career:
Senegalese rapper, producer, singer, and beatmaker Bril emerged as a bright and versatile talent as his music took shape over a span of releases. He moved from the rugged street rap and hard-edged beats of his earlier material to a sound that embraced pop elements on his 2019 album Suba.

Bril was raised in the Dakar suburb of Thiaroye and began his musical journey working behind the board in beatmaking and sound design. By 2012, he was making music under the name Bril Fight 4, issuing that year's R'apéritif mixtape as an introduction to his hard rap sound. He would continue releasing mixtapes over the next few years, issuing the massive 2014 project Analyzik along with other stand-alone tracks.

During the next several years, Bril's sound would begin to change somewhat. He first began embracing a more accessible pop and R&B sound on singles like 2017's "Gangsta Love," and by the time of 2019's Suba, the style had paid off for him in the form of videos with view counts over a million and increased success throughout his country.

Follow Boomplay and keep up to date with latest Bril songs and information.

Bril Songs:
• Sama Life
• Daf ma titeul
• Yhééné feat Tafzo El Fuego
• Détails ft. Omzo Dollar

Bril songs are included in Boomplay music playlists. Search to stream and download Bril songs MP3/ single/ albums on the Boomplay....more

Country/Region : Senegal
Songs

(9)

Albums

(4)

Playlists

(0)

Similar Artists

(10)
Listen to Bril's new songs including "SEM SAUDADE ft. MC Cabelinho & El Lif Beatz", "KIVAHSUTRA ft. Villeroy", "Get Humpy ft. 5star & Dj Crazy" and many more. Enjoy Bril's latest songs and explore the Bril's new music albums. If you want to download Bril songs MP3, use the Boomplay App to download the Bril songs for free. Discover Bril's latest songs, popular songs, trending songs all on Boomplay.
BRIL FIGHT 4 is a musician, Beatmaker, singer and rapper from Thiaroye - Diamaguéne in Senegal. He is also the founder and General Manager of the Class'Chic Music label. Many of Bril songs become very popular and trendy online with great number of streaming and downloads on Boomplay now.

Career:
Senegalese rapper, producer, singer, and beatmaker Bril emerged as a bright and versatile talent as his music took shape over a span of releases. He moved from the rugged street rap and hard-edged beats of his earlier material to a sound that embraced pop elements on his 2019 album Suba.

Bril was raised in the Dakar suburb of Thiaroye and began his musical journey working behind the board in beatmaking and sound design. By 2012, he was making music under the name Bril Fight 4, issuing that year's R'apéritif mixtape as an introduction to his hard rap sound. He would continue releasing mixtapes over the next few years, issuing the massive 2014 project Analyzik along with other stand-alone tracks.

During the next several years, Bril's sound would begin to change somewhat. He first began embracing a more accessible pop and R&B sound on singles like 2017's "Gangsta Love," and by the time of 2019's Suba, the style had paid off for him in the form of videos with view counts over a million and increased success throughout his country.

Follow Boomplay and keep up to date with latest Bril songs and information.

Bril Songs:
• Sama Life
• Daf ma titeul
• Yhééné feat Tafzo El Fuego
• Détails ft. Omzo Dollar

Bril songs are included in Boomplay music playlists. Search to stream and download Bril songs MP3/ single/ albums on the Boomplay.
New Comments(
1

)
FAQs about Bril
Where is Bril from?
He is from Senegal.
What are the latest songs of Bril?
The latest songs of Bril are Elvis Presley ft. Davis Lord & Zangado, PIZZA ROOTS ft. DESTRAVALT & Villeroy and SEM SAUDADE ft. MC Cabelinho & El Lif Beatz.
What are the best songs of Bril?
The best songs of Bril are Eup Na, Doumako Laal and Dafmay Nekh ft. OMG.
What are the best albums of Bril?
The best albums of Bril are Eup Na, Multivers, Vol. 1 and Doumako Laal.
How to download songs of Bril?
You can download songs of Bril from Boomplay App for free.
Firstly, install Boomplay app on your mobile phone.
Secondly, navigate to the song you would like to download.
Thirdly, Tap on More > Download.