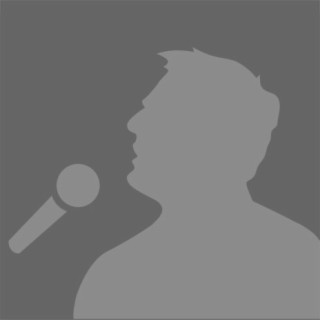 Wanavokali
Current #9,340

All Time #18.6k

Wanavokali is a popular Kenyan talented acapella group consisting of 6 members namely Chepkorir, Lena Gayah, Mellah, Ricky Msannii, Sam and Ythera. There name translates to "Those With Vocals" in Swahili dialect. They first went public during an audition in Oct 2019 in a bid to win the top spot of Old Mutual's African Voices.

Many of Wanavokali's Songs became very popular and trendy on social media in line with a great number of streaming and downloads on Boomplay.

Career
Wanavokali started their musical journey as background vocalists for different artists in Kenya. They officially teamed up in 2018 during the Safaricom Twaweza Live Tour and decided to share their passion for expressing art through singing.

Their first debut was through Nyashinski's Malaika cover which made waves and fans appreciated the work. The group has since shown resilience in working as a team and has released a series of great covers since.

They started producing during the Safaricom Twaweza Tour and they hope to do a project with one of the big label artistes including the award winning boy band Sauti Sol. They were openly limelighted in the industry during their audition in 2019 in the bid to win the top prize of Old Mutual's Amaizing Voices and actually emerged winners.

The group is aware of the music industry evolution and that's one of the reasons they decided to take the route of Acapella since they perceived it as a more strategic way to get to their audience. They wanted to create a niche for themselves which will stand out and also make immense value to the society with their songs.

Achievements
Wanavokali released their first single with Collo G a gospel artist, a song called "Unioshe" which gave the group a Café Ngoma nomination for Best Cross Over Act (2019-2020). In 2020, the group won The Verse 5 Awards for Collaboration of the Year.

The group won the Old Mutual's African Voices title bagging a grand prize of Ksh.10 Million. They also won the unequivocal support of Kenyans. Follow Boomplay and keep up-to-date with the latest songs of Wanavokali and information.

Wanavokali's Latest Songs
• Nameless - Salari (cover)
• Nyashinski - Malaika (cover)
• Fena Gitu - Doing Her Thing (cover)
• Nvirii The Storyteller x Wanavokali - Pombe Sigara
• Naiboi - 2 in 1 (cover)
• Juacali ft Sana - Kwaheri (cover)
• Arrow Boy - Jango Love (cover)
• Wanavokali - Kajiado
• Hebu Jitokezee - Kiwi Advertisement (cover)
• Freshley Mwamburi - Stella Wangu (cover)
• Wanavokali - Rhumba

Wanavokali's Songs are included in Boomplay music playlists. Search, stream, and download Wanavokali's Songs, his latest singles and albums in MP3 only on the Boomplay platform for free....more

Country : Kenya
Songs

(12)

Albums

(2)

Playlists

(1)
1

2

3

4

5

6

7

8

9

10

11

12
Listen to Wanavokali's new songs including "What A Time", "You", "Kula Tatu" and many more. Enjoy Wanavokali's latest songs and explore the Wanavokali's new music albums. If you want to download Wanavokali songs MP3, use the Boomplay App to download the Wanavokali songs for free. Discover Wanavokali's latest songs, popular songs, trending songs all on Boomplay.
Wanavokali is a popular Kenyan talented acapella group consisting of 6 members namely Chepkorir, Lena Gayah, Mellah, Ricky Msannii, Sam and Ythera. There name translates to "Those With Vocals" in Swahili dialect. They first went public during an audition in Oct 2019 in a bid to win the top spot of Old Mutual's African Voices.

Many of Wanavokali's Songs became very popular and trendy on social media in line with a great number of streaming and downloads on Boomplay.

Career
Wanavokali started their musical journey as background vocalists for different artists in Kenya. They officially teamed up in 2018 during the Safaricom Twaweza Live Tour and decided to share their passion for expressing art through singing.

Their first debut was through Nyashinski's Malaika cover which made waves and fans appreciated the work. The group has since shown resilience in working as a team and has released a series of great covers since.

They started producing during the Safaricom Twaweza Tour and they hope to do a project with one of the big label artistes including the award winning boy band Sauti Sol. They were openly limelighted in the industry during their audition in 2019 in the bid to win the top prize of Old Mutual's Amaizing Voices and actually emerged winners.

The group is aware of the music industry evolution and that's one of the reasons they decided to take the route of Acapella since they perceived it as a more strategic way to get to their audience. They wanted to create a niche for themselves which will stand out and also make immense value to the society with their songs.

Achievements
Wanavokali released their first single with Collo G a gospel artist, a song called "Unioshe" which gave the group a Café Ngoma nomination for Best Cross Over Act (2019-2020). In 2020, the group won The Verse 5 Awards for Collaboration of the Year.

The group won the Old Mutual's African Voices title bagging a grand prize of Ksh.10 Million. They also won the unequivocal support of Kenyans. Follow Boomplay and keep up-to-date with the latest songs of Wanavokali and information.

Wanavokali's Latest Songs
• Nameless - Salari (cover)
• Nyashinski - Malaika (cover)
• Fena Gitu - Doing Her Thing (cover)
• Nvirii The Storyteller x Wanavokali - Pombe Sigara
• Naiboi - 2 in 1 (cover)
• Juacali ft Sana - Kwaheri (cover)
• Arrow Boy - Jango Love (cover)
• Wanavokali - Kajiado
• Hebu Jitokezee - Kiwi Advertisement (cover)
• Freshley Mwamburi - Stella Wangu (cover)
• Wanavokali - Rhumba

Wanavokali's Songs are included in Boomplay music playlists. Search, stream, and download Wanavokali's Songs, his latest singles and albums in MP3 only on the Boomplay platform for free.