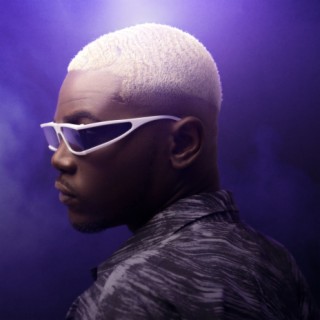 Ariel Sheney
Current #577

All Time #726

Jean Ariel Sre (born 7 January 1990) who is popularly known as Ariel Sheney is a popular musician, singer, sound engineer and producer from the Republic of Côte d'Ivoire. He is also a versatile and renowned pianist and drummer.
Many Ariel Sheney songs become very popular and trendy online with a great number of streaming and downloads on Boomplay.

Career
Belonging to a family of musicians, Ariel Sheney is passionate about music and after doing Jazz, Gospel and many others, now works on Coupé Décalé.

He found success as an arranger for coupé-décalé superstar and fellow Ivorian DJ Arafat before breaking out on his own in the late 2010s. Employing a percussive blend of Afropop, R&B, zouglou, and ndombolo, Sheney issued his full-length debut, Dis-moi Master, in 2015. He hit his stride in 2018 with the arrival of the single "Sympa," and capitalized on that success with the 2019 follow-up track "Amina," both of which were released after inking a long-term deal with Sony Music Entertainment. The following year saw the release of two more singles, "Mon Coupé Décalé" and "Danger (Freestyle)."

Arafat, the singer began his career in around 2015 and has since been on a success run.

Achievements
Ariel Sheney is one of the most prominent artists in the current Ivorian music scene as his hard work has paved his way. He won the Best Francophone Artist of the Year at the 2019 WANAMUSIC Award.
Follow Boomplay and keep up-to-date with the latest Ariel Sheney songs and information.

Ariel Sheney Songs
• Danger
• Amina
• Sympa
• Dis moi monster
• Mon Coupé Décalé

Ariel Sheney songs are included in Boomplay music playlists. Search to stream and download Ariel Sheney songs MP3/ single/ albums on the platform....more

Country/Region : Côte d'Ivoire
Songs

(4)

Albums

(4)

Playlists

(0)
Listen to Ariel Sheney's new songs including "ELEPHANTS 2022", "TALADILA MP3", "Supporteurs Maso Ft. Debordo Leekunfa" and many more. Enjoy Ariel Sheney's latest songs and explore the Ariel Sheney's new music albums. If you want to download Ariel Sheney songs MP3, use the Boomplay App to download the Ariel Sheney songs for free. Discover Ariel Sheney's latest songs, popular songs, trending songs all on Boomplay.
Jean Ariel Sre (born 7 January 1990) who is popularly known as Ariel Sheney is a popular musician, singer, sound engineer and producer from the Republic of Côte d'Ivoire. He is also a versatile and renowned pianist and drummer.
Many Ariel Sheney songs become very popular and trendy online with a great number of streaming and downloads on Boomplay.

Career
Belonging to a family of musicians, Ariel Sheney is passionate about music and after doing Jazz, Gospel and many others, now works on Coupé Décalé.

He found success as an arranger for coupé-décalé superstar and fellow Ivorian DJ Arafat before breaking out on his own in the late 2010s. Employing a percussive blend of Afropop, R&B, zouglou, and ndombolo, Sheney issued his full-length debut, Dis-moi Master, in 2015. He hit his stride in 2018 with the arrival of the single "Sympa," and capitalized on that success with the 2019 follow-up track "Amina," both of which were released after inking a long-term deal with Sony Music Entertainment. The following year saw the release of two more singles, "Mon Coupé Décalé" and "Danger (Freestyle)."

Arafat, the singer began his career in around 2015 and has since been on a success run.

Achievements
Ariel Sheney is one of the most prominent artists in the current Ivorian music scene as his hard work has paved his way. He won the Best Francophone Artist of the Year at the 2019 WANAMUSIC Award.
Follow Boomplay and keep up-to-date with the latest Ariel Sheney songs and information.

Ariel Sheney Songs
• Danger
• Amina
• Sympa
• Dis moi monster
• Mon Coupé Décalé

Ariel Sheney songs are included in Boomplay music playlists. Search to stream and download Ariel Sheney songs MP3/ single/ albums on the platform.
FAQs about Ariel Sheney
Where is Ariel Sheney from?
He is from Côte d'Ivoire.
How to download songs of Ariel Sheney?
You can download songs of Ariel Sheney from Boomplay App for free.
Firstly, install Boomplay app on your mobile phone.
Secondly, navigate to the song you would like to download.
Thirdly, Tap on More > Download.