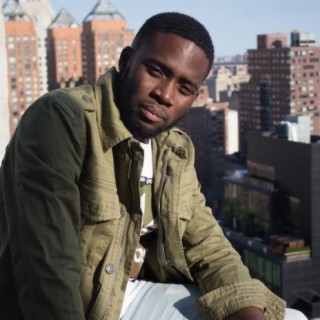 Juls
Current #3,515

All Time #3,082

Julian Nicco-Annan (born October 25, 1985) is known by all and sundry by the stage name, Juls. Many of Juls songs become very popular and trendy online with a great number of streaming and downloads on Boomplay. Juls was born to Ghanian parents, Mr. and Mrs. Nicco-Annan, in Hackney, East London. His parents had migrated from their homeland, Ghana, to the United Kingdom in the late 1970s.

Luckily for Juls, he comes from a musically inclined family. So he was allowed by his parents to express and pursue his talent freely. As a result, he became a Disc Jockey (DJ) while still in high school, and he was a favorite of party-loving teenagers in his community.

He is a British-Ghanian music producer and recording artist who has made a name for himself internationally.

Regarded as one of the pioneering Afrobeats producers in Europe, he achieved fame for collaborating with Mr Eazi to produce Bankulize and Skin Tight songs.

Juls has also worked with other A-list artists such as Burna Boy, Show Dem Camp, and Rudeboy to create hit songs.

It was while he was a DJ that he decided to try his hands on music production. Learning from a friend and practicing hard daily, Juls soon mastered the craft and started producing beats for upcoming artists in his university.

Career
Juls got his first break as a producer when he worked with music duo, Show Dem Camp on the song, Feel Alright. This was in 2012. He also released his own songs, Give You Love, Teef Teef, With Love, during this period.

He collaborated with Mr Eazi in 2014 to release the hit single, Bankulize, which trended in Ghana, Nigeria, and the United Kingdom. He worked with Wande Coal to create the hit songs, So Mi So and Maayaa.

In 2020, Juls dropped the 5-track EP, Happy Place, which was influenced heavily by Amapiano Sound. He performed at the 2018 Encore Festival, The Ends Festival, and TIDAl × Diaspora.

Follow Boomplay and keep up to date with the latest Juls songs and information.

Juls Songs
• Happy Place
• Ojekoo
• MS
• Berlin
• Solora
• Sounds Of My World
• Aamake Sange Nao
• Leap Of Faith

Achievement
Juls won the Producer Of The Year Award at the Ghana Music Awards UK in 2017. He also won the Producer Of The Year award at the AFRIMA Awards in 2017. Also, in 2017, he was nominated for Best African Act at the Music Of Black Origin Awards.

Juls songs are included in Boomplay music playlists. Search to stream and download Juls songs MP3/ single/ albums on the platform....more

Country/Region : United Kingdom
Listen to Juls's new songs including "Your Number ft. King Promise & Mugeez", "Mmayewa ft Twitch 4EVA & Quamina Mp", "Soweto Blues ft. Busiswa & Jaz Karis" and many more. Enjoy Juls's latest songs and explore the Juls's new music albums. If you want to download Juls songs MP3, use the Boomplay App to download the Juls songs for free. Discover Juls's latest songs, popular songs, trending songs all on Boomplay.
Julian Nicco-Annan (born October 25, 1985) is known by all and sundry by the stage name, Juls. Many of Juls songs become very popular and trendy online with a great number of streaming and downloads on Boomplay. Juls was born to Ghanian parents, Mr. and Mrs. Nicco-Annan, in Hackney, East London. His parents had migrated from their homeland, Ghana, to the United Kingdom in the late 1970s.

Luckily for Juls, he comes from a musically inclined family. So he was allowed by his parents to express and pursue his talent freely. As a result, he became a Disc Jockey (DJ) while still in high school, and he was a favorite of party-loving teenagers in his community.

He is a British-Ghanian music producer and recording artist who has made a name for himself internationally.

Regarded as one of the pioneering Afrobeats producers in Europe, he achieved fame for collaborating with Mr Eazi to produce Bankulize and Skin Tight songs.

Juls has also worked with other A-list artists such as Burna Boy, Show Dem Camp, and Rudeboy to create hit songs.

It was while he was a DJ that he decided to try his hands on music production. Learning from a friend and practicing hard daily, Juls soon mastered the craft and started producing beats for upcoming artists in his university.

Career
Juls got his first break as a producer when he worked with music duo, Show Dem Camp on the song, Feel Alright. This was in 2012. He also released his own songs, Give You Love, Teef Teef, With Love, during this period.

He collaborated with Mr Eazi in 2014 to release the hit single, Bankulize, which trended in Ghana, Nigeria, and the United Kingdom. He worked with Wande Coal to create the hit songs, So Mi So and Maayaa.

In 2020, Juls dropped the 5-track EP, Happy Place, which was influenced heavily by Amapiano Sound. He performed at the 2018 Encore Festival, The Ends Festival, and TIDAl × Diaspora.

Follow Boomplay and keep up to date with the latest Juls songs and information.

Juls Songs
• Happy Place
• Ojekoo
• MS
• Berlin
• Solora
• Sounds Of My World
• Aamake Sange Nao
• Leap Of Faith

Achievement
Juls won the Producer Of The Year Award at the Ghana Music Awards UK in 2017. He also won the Producer Of The Year award at the AFRIMA Awards in 2017. Also, in 2017, he was nominated for Best African Act at the Music Of Black Origin Awards.

Juls songs are included in Boomplay music playlists. Search to stream and download Juls songs MP3/ single/ albums on the platform.
New Comments(
11

)
FAQs about Juls
Where is Juls from?
He is from United Kingdom.
What are the latest songs of Juls?
The latest songs of Juls are The Eyes Of The Galaxy, Threat and Countless Memories.
What are the best songs of Juls?
The best songs of Juls are Gwarn ft. Burna Boy, Your Number ft. King Promise & Mugeez and Early ft. Maleek Berry & Nonso Amadi.
What are the best albums of Juls?
The best albums of Juls are Ojekoo, Leap Of Faith and Happy Place.
How to download songs of Juls?
You can download songs of Juls from Boomplay App for free.
Firstly, install Boomplay app on your mobile phone.
Secondly, navigate to the song you would like to download.
Thirdly, Tap on More > Download.