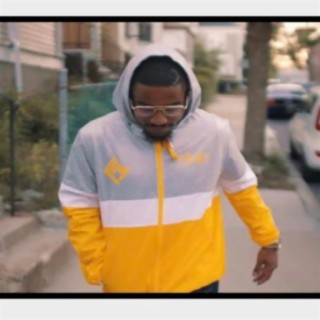 Jay Gatz
Current #99k+

All Time #170.1k

Jay Gatz is an Hip-Hop artist and Entrepreneur. Currently based out of Dorchester, Massachusetts, Gatz was abandoned by his father at birth, and separated from his mother, Growing up, Jordan was always acknowledged by Jay Gatz, which is a name given to him metaphorically referring to the book, The Great Gatsby. He began rapping and producing mixtapes at the age of seven, and carried the name every since.


Gatz has recently released his newest project, TheRealJayGatz LP. He also was featured on a 5-city tour for the first time ever during the Fall of 2017, and is looking to be featured on the ArtistsToWatchTour during the late winter of 2017-early '18,


Make sure you follow Jay Gatz on all social media platforms @Therealjaygatz & on Twitter @TeamGatz. to stay in touch with all new music & updates! Make sure to also follow a couple independent brands that he's a part of as well: @BodegaMuzikGroup & @ThaCornerMarket on IG along with @TheAve617....more

Country/Region : Jordan
Songs

(0)

Albums

(0)

Playlists

(0)
Listen to Jay Gatz's new songs including and many more. Enjoy Jay Gatz's latest songs and explore the Jay Gatz's new music albums. If you want to download Jay Gatz songs MP3, use the Boomplay App to download the Jay Gatz songs for free. Discover Jay Gatz's latest songs, popular songs, trending songs all on Boomplay.
Jay Gatz is an Hip-Hop artist and Entrepreneur. Currently based out of Dorchester, Massachusetts, Gatz was abandoned by his father at birth, and separated from his mother, Growing up, Jordan was always acknowledged by Jay Gatz, which is a name given to him metaphorically referring to the book, The Great Gatsby. He began rapping and producing mixtapes at the age of seven, and carried the name every since.


Gatz has recently released his newest project, TheRealJayGatz LP. He also was featured on a 5-city tour for the first time ever during the Fall of 2017, and is looking to be featured on the ArtistsToWatchTour during the late winter of 2017-early '18,


Make sure you follow Jay Gatz on all social media platforms @Therealjaygatz & on Twitter @TeamGatz. to stay in touch with all new music & updates! Make sure to also follow a couple independent brands that he's a part of as well: @BodegaMuzikGroup & @ThaCornerMarket on IG along with @TheAve617.
New Comments(
0

)

What do you think of this artist?