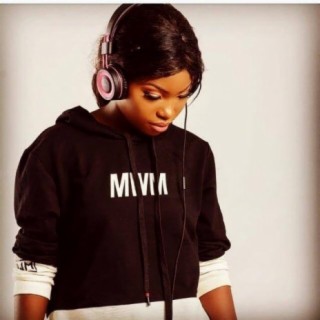 Ria Sean
Current #40.9k

All Time #4,957

Ria Sean real name Gloria Asene Enebi is a Singer, Songwriter,Performing and Recording artist from Nigeria signed under Aristokrat Records and Island Def Jam Recordings. Many of Ria Sean songs become very popular and trendy online with a great number of streaming and downloads on Boomplay.

Career
Born and raised in Nigeria, Ria Sean grew up singing in the church choir. She embarked on her music journey professionally at the age of sixteen drawing influence from artists such as Brandy, Chris Brown, Whitney Houston, and Frank Ocean.

Ria Sean's sound is a fusion of Afropop, R&B with Lo-Fi undertones. She was featured on the compilation album: "Sounds from The Basement Gig - Vol". She has worked with multiple artists like Leriq, Adekunle Gold, Moelogo, and Goodgirl LA.

Her single "Lemonade" is produced, mixed, and mastered by Randay. The sultry track describes a fiery, all-consuming love story where the couple finds themselves in an endless cycle between love, hate, and intense passion.

Follow Boomplay and keep up to date with the latest Ria Sean songs and information.

Ria Sean Songs
• Satisfy My Soul
• Stamina
• Money Bag
• Lemonade
• Pin Me Down
• Underwater
• Minor Notes
• Feelings
• Machiavelli Riddim
• Last Night
• On My Own
• For Days
• All I Need
• Rover
• Thai Food
• Who Talk

Ria Sean songs are included in Boomplay music playlists. Search to stream and download Ria Sean songs MP3/ single/ albums on the platform....more

Country/Region : Nigeria
Listen to Ria Sean's new songs including "Last Night", "Kan Mi", and many more. Enjoy Ria Sean's latest songs and explore the Ria Sean's new music albums. If you want to download Ria Sean songs MP3, use the Boomplay App to download the Ria Sean songs for free. Discover Ria Sean's latest songs, popular songs, trending songs all on Boomplay.
Ria Sean real name Gloria Asene Enebi is a Singer, Songwriter,Performing and Recording artist from Nigeria signed under Aristokrat Records and Island Def Jam Recordings. Many of Ria Sean songs become very popular and trendy online with a great number of streaming and downloads on Boomplay.

Career
Born and raised in Nigeria, Ria Sean grew up singing in the church choir. She embarked on her music journey professionally at the age of sixteen drawing influence from artists such as Brandy, Chris Brown, Whitney Houston, and Frank Ocean.

Ria Sean's sound is a fusion of Afropop, R&B with Lo-Fi undertones. She was featured on the compilation album: "Sounds from The Basement Gig - Vol". She has worked with multiple artists like Leriq, Adekunle Gold, Moelogo, and Goodgirl LA.

Her single "Lemonade" is produced, mixed, and mastered by Randay. The sultry track describes a fiery, all-consuming love story where the couple finds themselves in an endless cycle between love, hate, and intense passion.

Follow Boomplay and keep up to date with the latest Ria Sean songs and information.

Ria Sean Songs
• Satisfy My Soul
• Stamina
• Money Bag
• Lemonade
• Pin Me Down
• Underwater
• Minor Notes
• Feelings
• Machiavelli Riddim
• Last Night
• On My Own
• For Days
• All I Need
• Rover
• Thai Food
• Who Talk

Ria Sean songs are included in Boomplay music playlists. Search to stream and download Ria Sean songs MP3/ single/ albums on the platform.
New Comments(
5

)
FAQs about Ria Sean
Where is Ria Sean from?
She is from Nigeria.
How to download songs of Ria Sean?
You can download songs of Ria Sean from Boomplay App for free.
Firstly, install Boomplay app on your mobile phone.
Secondly, navigate to the song you would like to download.
Thirdly, Tap on More > Download.