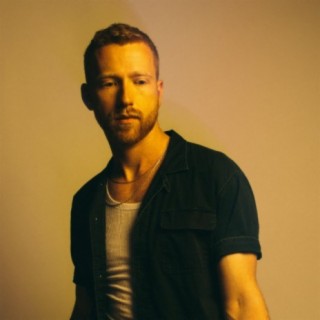 JP Saxe
Current #20.4k

All Time #10.4k

Jonathan Percy Starker Saxe (born March 23, 1993), known professionally as JP Saxe, is a Canadian musician and singer-songwriter. Many JP Saxe songs become very popular and trendy online with a great number of streaming and downloads on Boomplay.

He is best known for his collaboration with American singer and his now-girlfriend Julia Michaels titled "If the World Was Ending" which was released on October 17, 2019. The song was nominated for a 2021 Grammy. His "hero" grandfather, noted cellist János Starker, was a multiple nominee and Grammy winner.

Career.
Between April 2017 and March 2018, JP Saxe released the singles, "Changed", "Anybody Else" and "The Few Things". In November 2018, he released "25 in Barcelona" as the lead single from his debut EP. He released his debut EP, Both Can Be True: Part 1, on November 8, 2018.

He released the singles "Same Room" and "Women Who Look Like You" between June and August 2019. He released "If the World Was Ending" as the lead single from his second EP. He released "Sad Corny Fuck" as the second single from his second EP, in February 2020. He released his second EP, Hold It Together, on February 7, 2020. It peaked at number 53 on the Canadian Albums Chart. He features on Lennon Stella's single "Golf on TV".

Follow Boomplay and keep up-to-date with the latest JP Saxe songs and information.

Achievement.
In April 2020, JP Saxe and Julia Michaels re-released "If the World Was Ending" with other artists including Sam Smith, H.E.R., Alessia Cara, Sabrina Carpenter, Niall Horan, Keith Urban and Finneas O'Connell, who produced the song.

Each artist filmed their part on their phones from their homes while self-isolating and features on the music video. Saxe explained that the collaboration was inspired by covers of the song he saw online, and he then texted the featured artists to ask if they'd want to get involved....more

Country/Region : Canada
Songs

(0)

Albums

(0)

Playlists

(3)
Listen to JP Saxe's new songs including and many more. Enjoy JP Saxe's latest songs and explore the JP Saxe's new music albums. If you want to download JP Saxe songs MP3, use the Boomplay App to download the JP Saxe songs for free. Discover JP Saxe's latest songs, popular songs, trending songs all on Boomplay.
Jonathan Percy Starker Saxe (born March 23, 1993), known professionally as JP Saxe, is a Canadian musician and singer-songwriter. Many JP Saxe songs become very popular and trendy online with a great number of streaming and downloads on Boomplay.

He is best known for his collaboration with American singer and his now-girlfriend Julia Michaels titled "If the World Was Ending" which was released on October 17, 2019. The song was nominated for a 2021 Grammy. His "hero" grandfather, noted cellist János Starker, was a multiple nominee and Grammy winner.

Career.
Between April 2017 and March 2018, JP Saxe released the singles, "Changed", "Anybody Else" and "The Few Things". In November 2018, he released "25 in Barcelona" as the lead single from his debut EP. He released his debut EP, Both Can Be True: Part 1, on November 8, 2018.

He released the singles "Same Room" and "Women Who Look Like You" between June and August 2019. He released "If the World Was Ending" as the lead single from his second EP. He released "Sad Corny Fuck" as the second single from his second EP, in February 2020. He released his second EP, Hold It Together, on February 7, 2020. It peaked at number 53 on the Canadian Albums Chart. He features on Lennon Stella's single "Golf on TV".

Follow Boomplay and keep up-to-date with the latest JP Saxe songs and information.

Achievement.
In April 2020, JP Saxe and Julia Michaels re-released "If the World Was Ending" with other artists including Sam Smith, H.E.R., Alessia Cara, Sabrina Carpenter, Niall Horan, Keith Urban and Finneas O'Connell, who produced the song.

Each artist filmed their part on their phones from their homes while self-isolating and features on the music video. Saxe explained that the collaboration was inspired by covers of the song he saw online, and he then texted the featured artists to ask if they'd want to get involved.
New Comments(
10

)