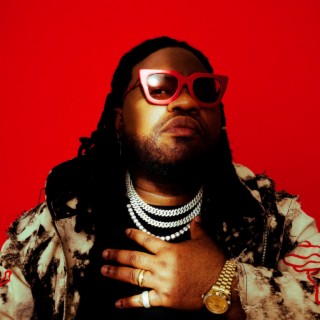 Duncan Daniels
Current #4,412

All Time #8,173

Duncan Daniels is a singer/songwriter and music producer who was born in Boston, Massachusetts and raised in the United Kingdom and Nigeria. Over the years Duncan Daniels has been able to perfect the art of bringing to life an alternative mix of Afro Beats, Pop, Rock, and Soul. His music combines the right ingredients of beats, vocals, lyrics, and rhythm that is unique to his name and his brand, DunkishRock. Duncan's musical talents became evident at a young age, and those around him quickly took notice when he started writing music and playing the piano at the age of 11. He accredits his passion for music to growing up listening to artists such as Fela Kuti, U2, Bon Jovi, boyz II men, and of course the legendary Michael Jackson.
Duncan Daniels' music career has spanned almost two decades, beginning in the early 2000s in Port Harcourt Nigeria, where he was part of the infamous Tuck Tyght collective. With multiple nominations at the Nigerian Entertainment Awards and constant music releases every music cycle, today Duncan Daniels is regarded as one of the most consistent US based Nigerian Diaspora Artists with up to 5 solo albums and over 20 singles released. Duncan Daniels recently released his 6th studio album titled "Songs of Limitless Optimism - S.O.L.O" which is said to be his best body of work to date, with songs like Obalende, Diaspora Night, The Rhythm, Mmadu, Catching Feelings etc, getting rave reviews....more

Country/Region : United States
Songs

(13)

Albums

(4)

Playlists

(0)
1

2

3

4

5

6

7

8

9

10

11

12

13
Listen to Duncan Daniels's new songs including "Mmadu", "The Rhythm", "Diaspora Night" and many more. Enjoy Duncan Daniels's latest songs and explore the Duncan Daniels's new music albums. If you want to download Duncan Daniels songs MP3, use the Boomplay App to download the Duncan Daniels songs for free. Discover Duncan Daniels's latest songs, popular songs, trending songs all on Boomplay.
Duncan Daniels is a singer/songwriter and music producer who was born in Boston, Massachusetts and raised in the United Kingdom and Nigeria. Over the years Duncan Daniels has been able to perfect the art of bringing to life an alternative mix of Afro Beats, Pop, Rock, and Soul. His music combines the right ingredients of beats, vocals, lyrics, and rhythm that is unique to his name and his brand, DunkishRock. Duncan's musical talents became evident at a young age, and those around him quickly took notice when he started writing music and playing the piano at the age of 11. He accredits his passion for music to growing up listening to artists such as Fela Kuti, U2, Bon Jovi, boyz II men, and of course the legendary Michael Jackson.
Duncan Daniels' music career has spanned almost two decades, beginning in the early 2000s in Port Harcourt Nigeria, where he was part of the infamous Tuck Tyght collective. With multiple nominations at the Nigerian Entertainment Awards and constant music releases every music cycle, today Duncan Daniels is regarded as one of the most consistent US based Nigerian Diaspora Artists with up to 5 solo albums and over 20 singles released. Duncan Daniels recently released his 6th studio album titled "Songs of Limitless Optimism - S.O.L.O" which is said to be his best body of work to date, with songs like Obalende, Diaspora Night, The Rhythm, Mmadu, Catching Feelings etc, getting rave reviews.
New Comments(
0

)

What do you think of this artist?