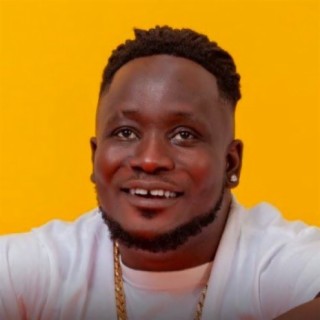 Kweysi Swat
Current #8,092

All Time #26.7k

Kweysi Swat known in real life as Francis Obeng Appianing is an award winning contemporary Highlife Singer from Ghana. Kweysi Swat born to Ashanti parents in Takoradi in the Western Region of Ghana is an HND Holder in Purchasing And Supply from the Kumasi Technical University

Kweysi Started Music in his SHS days back in St.John's School in Sekondi. Though he had couple of singles it was his heroics on Guru's Bad Energy in 2019 that brought him to the limelight and he's followed up with lot of Hit singles like Had I Known, Asew, Not a Love Song, Thinking Aloud, 3ky3 and host of others.

Kweysi Swat who has been touted as the heir to the throne of Ghana Highlife Music is one of the Best Songwriters Ghana can boast of. Nominated together with Guru for VGMA21 Hiplife Song of The Year with Bad Energy Kweysi won Western Music Award's 2021 Highlife Song of the Year with his Single "Had I "Known.

Kweysi Swat can boast of more than 15 singles and doesn't look to slow down....more

Country : Ghana
Songs

(20)

Albums

(20)

Playlists

(7)
1

2

3

4

5

6

7

8

9

10

11

12

13

14

15

16

17

18

19

20
Listen to Kweysi Swat's new songs including "In Your Hands", "Nkoranza Koo Kesse(NKZ KK)", "Something Sweet" and many more. Enjoy Kweysi Swat's latest songs and explore the Kweysi Swat's new music albums. If you want to download Kweysi Swat songs MP3, use the Boomplay App to download the Kweysi Swat songs for free. Discover Kweysi Swat's latest songs, popular songs, trending songs all on Boomplay.
Kweysi Swat known in real life as Francis Obeng Appianing is an award winning contemporary Highlife Singer from Ghana. Kweysi Swat born to Ashanti parents in Takoradi in the Western Region of Ghana is an HND Holder in Purchasing And Supply from the Kumasi Technical University

Kweysi Started Music in his SHS days back in St.John's School in Sekondi. Though he had couple of singles it was his heroics on Guru's Bad Energy in 2019 that brought him to the limelight and he's followed up with lot of Hit singles like Had I Known, Asew, Not a Love Song, Thinking Aloud, 3ky3 and host of others.

Kweysi Swat who has been touted as the heir to the throne of Ghana Highlife Music is one of the Best Songwriters Ghana can boast of. Nominated together with Guru for VGMA21 Hiplife Song of The Year with Bad Energy Kweysi won Western Music Award's 2021 Highlife Song of the Year with his Single "Had I "Known.

Kweysi Swat can boast of more than 15 singles and doesn't look to slow down.
New Comments(
0

)

What do you think of this artist?