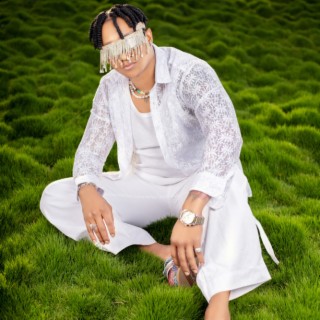 Brown Mauzo
Current #7,887

All Time #5,330

Brown Mauzo stands as a preeminent musician within the vibrant Kenyan music scene, renowned for his exceptional musical talents and a particular affinity for crafting soulful Swahili love songs. Emerging onto the scene in 2007, Brown Mauzo swiftly ascended into the spotlight, solidifying his position as a prominent figure.

Notably recognized as the mastermind behind the hit track "Kizunguzungu," Brown Mauzo has further demonstrated his versatility by engaging in fruitful collaborations with esteemed artists like Naiboi, Timmy TDat, and Ali Kiba, among others. Despite his extensive presence in the limelight, there exist intriguing aspects of Brown Mauzo's life that often remain concealed.

Underneath the artistic persona, Brown Mauzo, lies the birth name Fredrick Mutinda, a lesser-known facet that adds depth to his identity. Contrary to prevailing assumptions, the "Dawa" sensation is not Tanzanian; rather, he hails from the Kamba tribe and was raised in Mombasa, Kenya, a distinction that contributes to the unique cultural blend of his musical creations.

Beyond his musical prowess, Brown Mauzo showcases his entrepreneurial acumen by establishing a clothing line venture. Situated in Mombasa, his clothing store exemplifies his diversification into the realm of business, showcasing his multidimensional talents and pursuits.

In summary, Brown Mauzo's journey within the realm of music has been marked by a string of successes since his inception in 2007. His adeptness at crafting melodious Swahili love songs, collaborative ventures, and entrepreneurial pursuits underscore his multifaceted contributions to both the artistic and business spheres....more

Country/Region : Kenya
Songs

(33)

Albums

(19)

Playlists

(36)
1

2

3

4

5

6

7

8

9

10

11

12

13

14

15

16

17

18

19

20

21

22

23

24

25

26

27

28

29

30

31

32

33
Listen to Brown Mauzo's new songs including "Body ft. Ndovu Kuu", "Utanizalia ft. Vera Sidika", "Moyo Wangu" and many more. Enjoy Brown Mauzo's latest songs and explore the Brown Mauzo's new music albums. If you want to download Brown Mauzo songs MP3, use the Boomplay App to download the Brown Mauzo songs for free. Discover Brown Mauzo's latest songs, popular songs, trending songs all on Boomplay.
Brown Mauzo stands as a preeminent musician within the vibrant Kenyan music scene, renowned for his exceptional musical talents and a particular affinity for crafting soulful Swahili love songs. Emerging onto the scene in 2007, Brown Mauzo swiftly ascended into the spotlight, solidifying his position as a prominent figure.

Notably recognized as the mastermind behind the hit track "Kizunguzungu," Brown Mauzo has further demonstrated his versatility by engaging in fruitful collaborations with esteemed artists like Naiboi, Timmy TDat, and Ali Kiba, among others. Despite his extensive presence in the limelight, there exist intriguing aspects of Brown Mauzo's life that often remain concealed.

Underneath the artistic persona, Brown Mauzo, lies the birth name Fredrick Mutinda, a lesser-known facet that adds depth to his identity. Contrary to prevailing assumptions, the "Dawa" sensation is not Tanzanian; rather, he hails from the Kamba tribe and was raised in Mombasa, Kenya, a distinction that contributes to the unique cultural blend of his musical creations.

Beyond his musical prowess, Brown Mauzo showcases his entrepreneurial acumen by establishing a clothing line venture. Situated in Mombasa, his clothing store exemplifies his diversification into the realm of business, showcasing his multidimensional talents and pursuits.

In summary, Brown Mauzo's journey within the realm of music has been marked by a string of successes since his inception in 2007. His adeptness at crafting melodious Swahili love songs, collaborative ventures, and entrepreneurial pursuits underscore his multifaceted contributions to both the artistic and business spheres.
New Comments(
11

)
FAQs about Brown Mauzo
Where is Brown Mauzo from?
He is from Kenya.
How to download songs of Brown Mauzo?
You can download songs of Brown Mauzo from Boomplay App for free.
Firstly, install Boomplay app on your mobile phone.
Secondly, navigate to the song you would like to download.
Thirdly, Tap on More > Download.