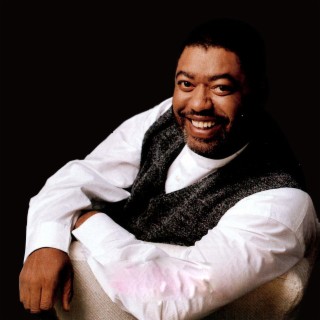 Ron Kenoly
Current #13.6k

All Time #2,776

Ron Kenoly began singing in a Baptist church in his hometown, Coffeyville, KS, and after spending time working in the Air Force and raising a family, he became a successful charting singer in the early '70s in Los Angeles, but recommitted his life to being a Christian in 1975. Kenoly then received his master's degree in music at the College of Alameda in California, and became a voice teacher. He began to lead praise & worship services at a local Pentecostal church, and caught the eye of Integrity Records, which signed Ron Kenoly to a contract. His first album, Jesus Is Alive, was followed by the fastest-selling praise & worship album ever, Lift Him Up. Both that album and the next, God Is Able, were nominated for Dove awards. Kenoly has also released Sing out with One Voice, and in 1995 passed the one-million mark in total sales. In 1996, he released Welcome Home, his major label debut; Majesty followed two years later, and in 1999 Kenoly returned with We Offer Praises. Dwell In the House appeared in spring 2001. ~ John Bush, Rovi

...more

Country/Region : United States
Songs

(0)

Albums

(0)

Playlists

(2)
Listen to Ron Kenoly's new songs including and many more. Enjoy Ron Kenoly's latest songs and explore the Ron Kenoly's new music albums. If you want to download Ron Kenoly songs MP3, use the Boomplay App to download the Ron Kenoly songs for free. Discover Ron Kenoly's latest songs, popular songs, trending songs all on Boomplay.
Ron Kenoly began singing in a Baptist church in his hometown, Coffeyville, KS, and after spending time working in the Air Force and raising a family, he became a successful charting singer in the early '70s in Los Angeles, but recommitted his life to being a Christian in 1975. Kenoly then received his master's degree in music at the College of Alameda in California, and became a voice teacher. He began to lead praise & worship services at a local Pentecostal church, and caught the eye of Integrity Records, which signed Ron Kenoly to a contract. His first album, Jesus Is Alive, was followed by the fastest-selling praise & worship album ever, Lift Him Up. Both that album and the next, God Is Able, were nominated for Dove awards. Kenoly has also released Sing out with One Voice, and in 1995 passed the one-million mark in total sales. In 1996, he released Welcome Home, his major label debut; Majesty followed two years later, and in 1999 Kenoly returned with We Offer Praises. Dwell In the House appeared in spring 2001. ~ John Bush, Rovi
New Comments(
28

)
FAQs about Ron Kenoly
Where is Ron Kenoly from?
He is from United States.