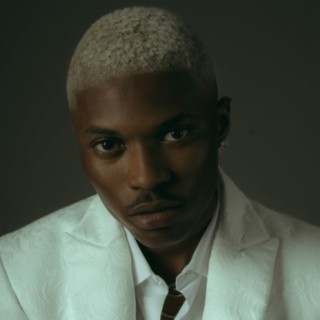 Diamond Jimma
Current #2,328

All Time #3,794

Kusimo Olawale Habeb, musically known as Diamond Jimma is a 24 years old Nigerian Afropop artist and rapper.Many Diamond Jimma songs become very popular and trendy online with a great number of streaming and downloads on Boomplay.

He's a full-time Level 300 student of Tai Solarin University Of Education (TASUED). He is a native of Egba, Abeokuta in Ogun State. Since Instagram is known to be the widest and most trusted platform for those who know how to invest their talent in it, that is where room to limelight for Diamond Jimma was opened.

CAREER
As a musical artist, Diamond Jimmawas known to be a very good rapper who kicked off his music career at the age of 9. Three years ago, he invested his talent in Afrobeats which fetched him a massive fan base build-up.

Through his Afropop venturing, he got endorsed by the likes of Kizz Daniel, Zlatan Ibile, Martins Feelz, and a number of others.

On seeing the development, Diamond Jimma quickly released a track "Aje" ceasing the opportune platform created for him by those big names featuring Otega Billz also known as Otega Billi Billz.

The single "Aje" by Diamond Jimmacollaborating with Otega brought massive fans' love and skyrocketed the now Afropop singer to the limelight.

Follow Boomplay and keep up-to-date with the latest Diamond Jimma songs and information.

Diamond Jimma Songs
• Here is a list of Diamond Jimma songs:
• Kokoka (featuring Dotman)
• Felefele
• Mafejopami
• Duduke
• Aje (featuring Otega)
• I Will Survive

REWARDS
• Diamond Jimma's net worth is $10,000 - $50,000.

Diamond Jimma songs are included in Boomplay music playlists. Search to stream and download Diamond Jimma songs MP3/ single/ albums on the platform....more

Country : Nigeria
Songs

(9)

Albums

(9)

Playlists

(1)
Listen to Diamond Jimma's new songs including "Dia ft. MohBad", "Mio fo", "Aje ft. Otega" and many more. Enjoy Diamond Jimma's latest songs and explore the Diamond Jimma's new music albums. If you want to download Diamond Jimma songs MP3, use the Boomplay App to download the Diamond Jimma songs for free. Discover Diamond Jimma's latest songs, popular songs, trending songs all on Boomplay.
Kusimo Olawale Habeb, musically known as Diamond Jimma is a 24 years old Nigerian Afropop artist and rapper.Many Diamond Jimma songs become very popular and trendy online with a great number of streaming and downloads on Boomplay.

He's a full-time Level 300 student of Tai Solarin University Of Education (TASUED). He is a native of Egba, Abeokuta in Ogun State. Since Instagram is known to be the widest and most trusted platform for those who know how to invest their talent in it, that is where room to limelight for Diamond Jimma was opened.

CAREER
As a musical artist, Diamond Jimmawas known to be a very good rapper who kicked off his music career at the age of 9. Three years ago, he invested his talent in Afrobeats which fetched him a massive fan base build-up.

Through his Afropop venturing, he got endorsed by the likes of Kizz Daniel, Zlatan Ibile, Martins Feelz, and a number of others.

On seeing the development, Diamond Jimma quickly released a track "Aje" ceasing the opportune platform created for him by those big names featuring Otega Billz also known as Otega Billi Billz.

The single "Aje" by Diamond Jimmacollaborating with Otega brought massive fans' love and skyrocketed the now Afropop singer to the limelight.

Follow Boomplay and keep up-to-date with the latest Diamond Jimma songs and information.

Diamond Jimma Songs
• Here is a list of Diamond Jimma songs:
• Kokoka (featuring Dotman)
• Felefele
• Mafejopami
• Duduke
• Aje (featuring Otega)
• I Will Survive

REWARDS
• Diamond Jimma's net worth is $10,000 - $50,000.

Diamond Jimma songs are included in Boomplay music playlists. Search to stream and download Diamond Jimma songs MP3/ single/ albums on the platform.
New Comments(
24

)