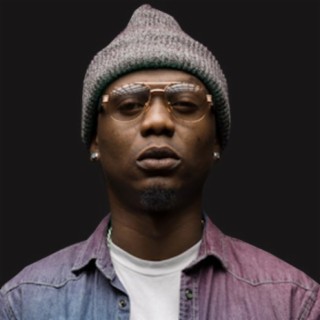 Reminisce
Current #2,303

All Time #880

Remilekun Khalid Safaru (born 26 January 1981), musically known as Reminisce or Alaga Ibile, is a protean Nigerian singer, rapper, songwriter, businessman, and actor. Many of Reminisce songs, like Omo X 100 ft. Olamide, become very popular and trendy online with a great number of streaming and downloads on Boomplay.

He has mastered performing in both English and his native language, Yoruba. He is the founder of EDGE Records, a record label that once house Ola Dips. The label also houses Akeem Adisa, Sojay, and Yovi.

Reminisce became known after featuring in Jah Bless' song, Joor Remix, which also had the likes of Durella, Ice Prince, elDee, and Ruggedman.

He dropped Kako Bii Chicken's street banger, which became an instant national hit to seal his name.

Career
During Reminisce's school years, he took part in school activities such as competition and many more, any training that had to do with music and entertainment.

This was one of the ways he polished his rapping talents as he adopted the styles of his role models Nas, Jay Z, and Snoop Dogg.

In 2006, Reminisce recorded his first hardcore rap song with Coded Tunes record label, but it was not released. Reminisce resurfaced in 9ice's album "Gongo Aso" two years later.

He did best in the rap verse in the "Bachelor's Life" song in the album. This performance brought Reminisce to the limelight. He released his first single titled "Ever Since", featuring 9ice.

This single was solely based on his life story. After a while, he released another single titled "If Only" this second single was produced by D'Tunes, and we'll receive it as it was a romance song. His two singles paved the way to his successful ride in the music industry.

After releasing singles, Reminisce decided to go into album creation in 2010, and in 2013, he released his first album, "Book Of Rap Stories," with Sarz at Edge Records Studios.

Reminisce after a while release another fantastic track titled "Kako Bii Chicken" and other songs like 'If Only', '2mussh' were released as well. "Book Of Rap Stories" was a 13-track album produced by Sarz, Legendury Beatz, Joshbeatz, Jospo, and Pastor Child.

On the 15th of November, 2013, Reminisce released his second album titled "Alaga Ibile". This album was featured by Nigeria's iconic artists in Wizkid, Davido, Fela Kuti, Fantasi and 3rd World.

In 2015, Reminisce released a third album titled "Baba Hafusa". This third album was the considerable break he had always looked towards as it placed him on number 12 on Billboard Charts for the World Music category.

The Baba Hafusa's album ranked first position in iTunes for weeks and was considered by many Nigerians as one of the best hip hop albums in Nigerian history.

This was due to hip hop, fuji, and afrobeat combinations. He has also released other albums, such as El-Hadj (2016) and Ponmile (2017).

Follow Boomplay and keep up-to-date with the latest Reminisce songs and information.

Achievement
- Reminisce has won City People Entertainment Award for Rap Album of the Year twice in 2015 and 2014.
- In 2015, Reminisce won the 2015 Top Naija Music Award For Best Collabo. Also, in the same year,
- Reminisce, together with Olamide, Phyno, Reminisce won the 2015 Headies Award For Best Collabo.
- In 2016, Reminisce won the City People Entertainment Award for Rap Artiste of the Year.
- In 2017, Reminisce won the 2017 The Headies Award for Best Rap Album.

Reminisce old songs are included in Boomplay music playlists. Search to stream and download Reminisce old songs MP3/ single/ albums on the platform....more

Country/Region : Nigeria
Listen to Reminisce's new songs including "Instagram ft. Olamide, Naira Marley & Sarz", "Local Rappers ft. Phyno & Olamide", "Ponmile" and many more. Enjoy Reminisce's latest songs and explore the Reminisce's new music albums. If you want to download Reminisce songs MP3, use the Boomplay App to download the Reminisce songs for free. Discover Reminisce's latest songs, popular songs, trending songs all on Boomplay.
Remilekun Khalid Safaru (born 26 January 1981), musically known as Reminisce or Alaga Ibile, is a protean Nigerian singer, rapper, songwriter, businessman, and actor. Many of Reminisce songs, like Omo X 100 ft. Olamide, become very popular and trendy online with a great number of streaming and downloads on Boomplay.

He has mastered performing in both English and his native language, Yoruba. He is the founder of EDGE Records, a record label that once house Ola Dips. The label also houses Akeem Adisa, Sojay, and Yovi.

Reminisce became known after featuring in Jah Bless' song, Joor Remix, which also had the likes of Durella, Ice Prince, elDee, and Ruggedman.

He dropped Kako Bii Chicken's street banger, which became an instant national hit to seal his name.

Career
During Reminisce's school years, he took part in school activities such as competition and many more, any training that had to do with music and entertainment.

This was one of the ways he polished his rapping talents as he adopted the styles of his role models Nas, Jay Z, and Snoop Dogg.

In 2006, Reminisce recorded his first hardcore rap song with Coded Tunes record label, but it was not released. Reminisce resurfaced in 9ice's album "Gongo Aso" two years later.

He did best in the rap verse in the "Bachelor's Life" song in the album. This performance brought Reminisce to the limelight. He released his first single titled "Ever Since", featuring 9ice.

This single was solely based on his life story. After a while, he released another single titled "If Only" this second single was produced by D'Tunes, and we'll receive it as it was a romance song. His two singles paved the way to his successful ride in the music industry.

After releasing singles, Reminisce decided to go into album creation in 2010, and in 2013, he released his first album, "Book Of Rap Stories," with Sarz at Edge Records Studios.

Reminisce after a while release another fantastic track titled "Kako Bii Chicken" and other songs like 'If Only', '2mussh' were released as well. "Book Of Rap Stories" was a 13-track album produced by Sarz, Legendury Beatz, Joshbeatz, Jospo, and Pastor Child.

On the 15th of November, 2013, Reminisce released his second album titled "Alaga Ibile". This album was featured by Nigeria's iconic artists in Wizkid, Davido, Fela Kuti, Fantasi and 3rd World.

In 2015, Reminisce released a third album titled "Baba Hafusa". This third album was the considerable break he had always looked towards as it placed him on number 12 on Billboard Charts for the World Music category.

The Baba Hafusa's album ranked first position in iTunes for weeks and was considered by many Nigerians as one of the best hip hop albums in Nigerian history.

This was due to hip hop, fuji, and afrobeat combinations. He has also released other albums, such as El-Hadj (2016) and Ponmile (2017).

Follow Boomplay and keep up-to-date with the latest Reminisce songs and information.

Achievement
- Reminisce has won City People Entertainment Award for Rap Album of the Year twice in 2015 and 2014.
- In 2015, Reminisce won the 2015 Top Naija Music Award For Best Collabo. Also, in the same year,
- Reminisce, together with Olamide, Phyno, Reminisce won the 2015 Headies Award For Best Collabo.
- In 2016, Reminisce won the City People Entertainment Award for Rap Artiste of the Year.
- In 2017, Reminisce won the 2017 The Headies Award for Best Rap Album.

Reminisce old songs are included in Boomplay music playlists. Search to stream and download Reminisce old songs MP3/ single/ albums on the platform.
FAQs about Reminisce
Where is Reminisce from?
He is from Nigeria.
How to download songs of Reminisce?
You can download songs of Reminisce from Boomplay App for free.
Firstly, install Boomplay app on your mobile phone.
Secondly, navigate to the song you would like to download.
Thirdly, Tap on More > Download.