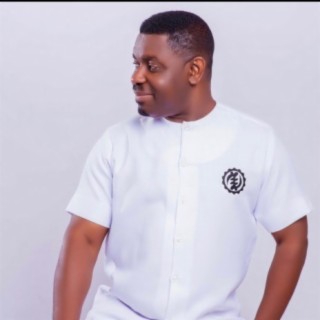 Nacee
Current #249

All Time #1,622

NACEE, whose real name is Nana Osei, is an award-winning Gospel Musician, Singer, Songwriter, and Producer from Ghana. Many Nacee songs become very popular and trendy online with a great number of streaming and downloads on Boomplay.

He is the Lead singer of the Inspirational Music Group "No Tribe".Nacee stayed with her mom from an early age at Takoradi. His father was a king at Barekese a suburb in Kumasi.

Things were going on smoothly until his father passed on. He started facing all kinds of hardship at the age of 12. Her uncle then adopted him to stay with his family. After staying with his family for years, he was sent out of his family house at the age of 15 because he was wrongly accused of tarnishing the image of the family church.

Follow Boomplay and keep up-to-date with the latest Nacee songs and information.

CAREER AND ACHIEVEMENTS
Life became very difficult for Nacee when he went on the street to survive by himself. Even though he faced all this he never stopped devoting himself to God's work. He slept in different churches for over 10years because he had nowhere to sleep.

Nacee then started a fellowship at I.C.C church and met a deacon who really liked him and accepted to stay with him but later made him sleep on his corridor for close to 2 years.Nacee Career.

Nacee do not usually talk about how he came to fame but its obvious he came to fame through a ministration he did at church.

When Nacee gained the fame he teamed up with a friend Lord Bondize and form a group named "No Tribe" but unfortunately they ain't together. Gospel Music Minimizes Death Rate In Ghana - Nacee Reveals | Northern Entertainment FILLA

He is known for hitsongs like Mpaebo, Efatawo, Boys boys, Paddy Paddy, Onaapo Attention, Fire burn you, Minewaa among others. He has also work with artists like: Guru, Obaapa Christy etc.

Nacee songs are included in Boomplay music playlists. Search to stream and download Nacee songs MP3/ single/ albums on the platform....more

Country/Region : Ghana
Listen to Nacee's new songs including "Aseda", "Efata Wo", "Bo No Osey" and many more. Enjoy Nacee's latest songs and explore the Nacee's new music albums. If you want to download Nacee songs MP3, use the Boomplay App to download the Nacee songs for free. Discover Nacee's latest songs, popular songs, trending songs all on Boomplay.
NACEE, whose real name is Nana Osei, is an award-winning Gospel Musician, Singer, Songwriter, and Producer from Ghana. Many Nacee songs become very popular and trendy online with a great number of streaming and downloads on Boomplay.

He is the Lead singer of the Inspirational Music Group "No Tribe".Nacee stayed with her mom from an early age at Takoradi. His father was a king at Barekese a suburb in Kumasi.

Things were going on smoothly until his father passed on. He started facing all kinds of hardship at the age of 12. Her uncle then adopted him to stay with his family. After staying with his family for years, he was sent out of his family house at the age of 15 because he was wrongly accused of tarnishing the image of the family church.

Follow Boomplay and keep up-to-date with the latest Nacee songs and information.

CAREER AND ACHIEVEMENTS
Life became very difficult for Nacee when he went on the street to survive by himself. Even though he faced all this he never stopped devoting himself to God's work. He slept in different churches for over 10years because he had nowhere to sleep.

Nacee then started a fellowship at I.C.C church and met a deacon who really liked him and accepted to stay with him but later made him sleep on his corridor for close to 2 years.Nacee Career.

Nacee do not usually talk about how he came to fame but its obvious he came to fame through a ministration he did at church.

When Nacee gained the fame he teamed up with a friend Lord Bondize and form a group named "No Tribe" but unfortunately they ain't together. Gospel Music Minimizes Death Rate In Ghana - Nacee Reveals | Northern Entertainment FILLA

He is known for hitsongs like Mpaebo, Efatawo, Boys boys, Paddy Paddy, Onaapo Attention, Fire burn you, Minewaa among others. He has also work with artists like: Guru, Obaapa Christy etc.

Nacee songs are included in Boomplay music playlists. Search to stream and download Nacee songs MP3/ single/ albums on the platform.
New Comments(
38

)
FAQs about Nacee
Where is Nacee from?
He is from Ghana.
How to download songs of Nacee?
You can download songs of Nacee from Boomplay App for free.
Firstly, install Boomplay app on your mobile phone.
Secondly, navigate to the song you would like to download.
Thirdly, Tap on More > Download.