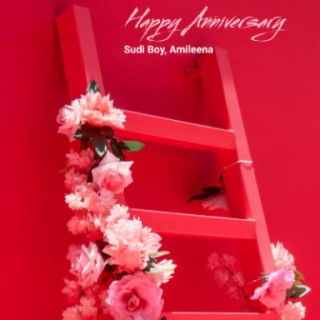 Sudi Boy
Current #6,304

All Time #8,227

Sudi Boy (real name Sudi Mohammed) is a top music artist from Kenya based in Mombasa. Thanks to his alluring vocals and Swahili coastal vibes, he has made such a breakthrough with his career. The award winner musician from Mombasa is destined for even bigger greatness. Many of Sudi's Songs became very popular and trendy on social media in line with a great number of streaming and downloads on Boomplay.

Career
Sudi Boy is a talented artist, singer and dancer of Bongo flava songs. He loves singing songs full of love sentiments. Examples of his songs include Naona Bado, Iromo among other.

Although Sudi Boy is not signed into any label, he sure has his own team and planning of rebranding and handling it. He now goes by his stage name Sudi which came as part of his rebranding. He call this part of his design to "go international" and plans to cut a more mature image, start performing with a band and even sign up other artistes in short, create an empire.

He launched his album Kule Kule alongside numerous collabos.

He also released a banger 'Kidonda' on the same day. Sudi talked of Kidonda being the song about his journey as an individual, his previous relationships, the heartbreaks that they brought, how he overcame them and opened himself up for new love.

Achievements
He, however, does not regret his decision to relocate to Nairobi because the move allowed him to meet big shots in the game- he mentions the likes of King Kaka and Pilipili, with whom he performed Mteja, a song he credits with thrusting him into national limelight.

Follow Boomplay and keep up-to-date with the latest songs of Sudi Boy and information.

Sudi Boy's Songs
• WALETE ft. Masauti
• Amini Mimi
• Banati
• My Boo
• Leila
• Mteja
• Iromo (ft Timmy Tdat)
• Hadi Lini (ft Wahu and Crème de la Crème)
• Barua kwa Rais (ft Jaguar)
• Nitunzie (ft Brown Mauzo)
• Naona Bado (ft Amileena)

Sudi Boy's Songs are included in Boomplay music playlists. Search, stream, and download Sudi Boy's Songs, his latest singles and albums in MP3 only on the Boomplay platform for free....more

Country/Region : Kenya
Listen to Sudi Boy's new songs including "WALETE ft. Masauti", "Ashu Ashu ft. Shawboya", "Nalo ft. Arrow Bwoy" and many more. Enjoy Sudi Boy's latest songs and explore the Sudi Boy's new music albums. If you want to download Sudi Boy songs MP3, use the Boomplay App to download the Sudi Boy songs for free. Discover Sudi Boy's latest songs, popular songs, trending songs all on Boomplay.
Sudi Boy (real name Sudi Mohammed) is a top music artist from Kenya based in Mombasa. Thanks to his alluring vocals and Swahili coastal vibes, he has made such a breakthrough with his career. The award winner musician from Mombasa is destined for even bigger greatness. Many of Sudi's Songs became very popular and trendy on social media in line with a great number of streaming and downloads on Boomplay.

Career
Sudi Boy is a talented artist, singer and dancer of Bongo flava songs. He loves singing songs full of love sentiments. Examples of his songs include Naona Bado, Iromo among other.

Although Sudi Boy is not signed into any label, he sure has his own team and planning of rebranding and handling it. He now goes by his stage name Sudi which came as part of his rebranding. He call this part of his design to "go international" and plans to cut a more mature image, start performing with a band and even sign up other artistes in short, create an empire.

He launched his album Kule Kule alongside numerous collabos.

He also released a banger 'Kidonda' on the same day. Sudi talked of Kidonda being the song about his journey as an individual, his previous relationships, the heartbreaks that they brought, how he overcame them and opened himself up for new love.

Achievements
He, however, does not regret his decision to relocate to Nairobi because the move allowed him to meet big shots in the game- he mentions the likes of King Kaka and Pilipili, with whom he performed Mteja, a song he credits with thrusting him into national limelight.

Follow Boomplay and keep up-to-date with the latest songs of Sudi Boy and information.

Sudi Boy's Songs
• WALETE ft. Masauti
• Amini Mimi
• Banati
• My Boo
• Leila
• Mteja
• Iromo (ft Timmy Tdat)
• Hadi Lini (ft Wahu and Crème de la Crème)
• Barua kwa Rais (ft Jaguar)
• Nitunzie (ft Brown Mauzo)
• Naona Bado (ft Amileena)

Sudi Boy's Songs are included in Boomplay music playlists. Search, stream, and download Sudi Boy's Songs, his latest singles and albums in MP3 only on the Boomplay platform for free.
FAQs about Sudi Boy
Where is Sudi Boy from?
He is from Kenya.
How to download songs of Sudi Boy?
You can download songs of Sudi Boy from Boomplay App for free.
Firstly, install Boomplay app on your mobile phone.
Secondly, navigate to the song you would like to download.
Thirdly, Tap on More > Download.