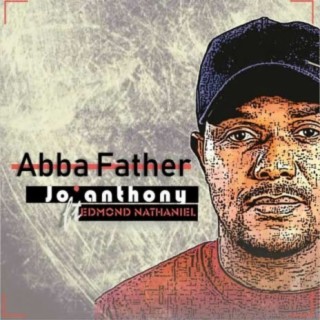 Jo'Anthony
Current #59.7k

All Time #14.2k

Anthony Jonathan populary known as Jo'Anthony is a Nigerian christian hip-hop artist from Benue state, North Central. He was born and raised in the settlement of Sabon Gari in Kano State but is now based in Port Harcourt. Many Jo'Anthony songs become very popular and trendy online with a great number of streaming and downloads on Boomplay.

CAREER AND ACHIEVEMENTS
He became interested in music after his primary school education and took special interest in rap music after listening to LL J'S "I Need Love". Before becoming a hip-hop artist for Christ. Jo'Anthony who went by the name Jocase released an album entitled "Smile For Me" which was released under Golden Point Music in 2006 but it didn't do well.

After going through a series of challenges in life, including rejections from so-called friends, he decided he needed a new lifestyle and came to the conclusion of being real with Christ. So in 2008, he gave his life to Christ, and shorty after married joy, his long time girlfriend of over 10years and the marriage was blessed with four lovely children.

According to Jo'Anthony, doing christian hip-hop is not about the fame, but fulfilling the great commission mandate, and using hip-hop as a tool to evangelise with, so he can connect with the youth and teens of the present age and time. Follow Boomplay and keep up-to-date with the latest Jo'Anthony songs and information.

Jo'Anthony Songs
• Latest release: Abbah Father Season 1 EP
• Upcoming release: Abbah Father Season 2 EP

Jo'Anthony songs are included in Boomplay music playlists. Search to stream and download Jo'Anthony songs MP3/ single/ albums on the platform....more

Country/Region : Nigeria
Songs

(9)

Albums

(4)

Playlists

(1)
Listen to Jo'Anthony's new songs including "Abba Father ft. Edmund Nathaniel", "Clapping hands ft. Kabari", "Ominimini ft. Kabari" and many more. Enjoy Jo'Anthony's latest songs and explore the Jo'Anthony's new music albums. If you want to download Jo'Anthony songs MP3, use the Boomplay App to download the Jo'Anthony songs for free. Discover Jo'Anthony's latest songs, popular songs, trending songs all on Boomplay.
Anthony Jonathan populary known as Jo'Anthony is a Nigerian christian hip-hop artist from Benue state, North Central. He was born and raised in the settlement of Sabon Gari in Kano State but is now based in Port Harcourt. Many Jo'Anthony songs become very popular and trendy online with a great number of streaming and downloads on Boomplay.

CAREER AND ACHIEVEMENTS
He became interested in music after his primary school education and took special interest in rap music after listening to LL J'S "I Need Love". Before becoming a hip-hop artist for Christ. Jo'Anthony who went by the name Jocase released an album entitled "Smile For Me" which was released under Golden Point Music in 2006 but it didn't do well.

After going through a series of challenges in life, including rejections from so-called friends, he decided he needed a new lifestyle and came to the conclusion of being real with Christ. So in 2008, he gave his life to Christ, and shorty after married joy, his long time girlfriend of over 10years and the marriage was blessed with four lovely children.

According to Jo'Anthony, doing christian hip-hop is not about the fame, but fulfilling the great commission mandate, and using hip-hop as a tool to evangelise with, so he can connect with the youth and teens of the present age and time. Follow Boomplay and keep up-to-date with the latest Jo'Anthony songs and information.

Jo'Anthony Songs
• Latest release: Abbah Father Season 1 EP
• Upcoming release: Abbah Father Season 2 EP

Jo'Anthony songs are included in Boomplay music playlists. Search to stream and download Jo'Anthony songs MP3/ single/ albums on the platform.
New Comments(
1

)