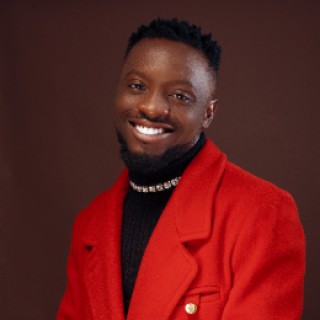 KaydeeGospel
Current #99k+

All Time #5,688

Uchegbulam Kingdavid popularly known as Kaydeegospel is a Gospel music recording artist / Songwriter. He hails from the Eastern Heartland Imo State, Nigeria.

Kaydeegospel is a multi-genre singing artist who tries his hands on: Contemporary Gospel, Urban Gospel, Highlife, Soft Rock, Love & Inspirational alongside his own self developed genre dubbed "Kayfro" which brings pieces and elements of different genres together with a rich blend of Afrobeats. His lyrically rich and guitar laced Kayfro songs will keep you dancing and vibing all day long.

The IMSU Biochemist (B.Sc), Indomie Instant Noodles Nigeria Campus Brand Ambassador & E-Celeb Awards Gospel Artist of the Year 2020 has released Hit singles including; Papa, Forever Worship, Hail, Awesome Love and many more featuring many creative artist in Nigeria Like Ebi Joseph, Jojobaby, Temmie Psalmist, Hon.Chimdi, Treasure Crown, Imo State's Raving "Mr.Surprise" and many more.

He has an Album "Perfection Of The Father" released in 2021, Three (3) Extended Play Albums titled @Time&Chance EP in 2020, @PAPA (The Mixtape) & @Heart2HeartEP respectively all released in 2022 and produced by the Legendary "Streetunesz"

Kaydeegospel believes music is his channel of telling his love story to the world. The love of the father is forever open to those who believe in Him.

Get set for a KAYFRO Experience!

Click the link below to check out his biggest album which is " Praise The Lord"; https://www.boomplaymusic.com/share/album/4306479
• Forever worship
• Awesome worship
• Heart 2 Heart
• Papa

KaydeeGospel songs are included in Boomplay music playlists. Search to stream and download KaydeeGospel songs MP3/ single/ albums on the platform....more

Country/Region : Nigeria
Songs

(25)

Albums

(12)

Playlists

(0)
1

2

3

4

5

6

7

8

9

10

11

12

13

14

15

16

17

18

19

20

21

22

23

24

25
Listen to KaydeeGospel's new songs including "Juicy Praise Medley", "Awesome Love", "Mata" and many more. Enjoy KaydeeGospel's latest songs and explore the KaydeeGospel's new music albums. If you want to download KaydeeGospel songs MP3, use the Boomplay App to download the KaydeeGospel songs for free. Discover KaydeeGospel's latest songs, popular songs, trending songs all on Boomplay.
Uchegbulam Kingdavid popularly known as Kaydeegospel is a Gospel music recording artist / Songwriter. He hails from the Eastern Heartland Imo State, Nigeria.

Kaydeegospel is a multi-genre singing artist who tries his hands on: Contemporary Gospel, Urban Gospel, Highlife, Soft Rock, Love & Inspirational alongside his own self developed genre dubbed "Kayfro" which brings pieces and elements of different genres together with a rich blend of Afrobeats. His lyrically rich and guitar laced Kayfro songs will keep you dancing and vibing all day long.

The IMSU Biochemist (B.Sc), Indomie Instant Noodles Nigeria Campus Brand Ambassador & E-Celeb Awards Gospel Artist of the Year 2020 has released Hit singles including; Papa, Forever Worship, Hail, Awesome Love and many more featuring many creative artist in Nigeria Like Ebi Joseph, Jojobaby, Temmie Psalmist, Hon.Chimdi, Treasure Crown, Imo State's Raving "Mr.Surprise" and many more.

He has an Album "Perfection Of The Father" released in 2021, Three (3) Extended Play Albums titled @Time&Chance EP in 2020, @PAPA (The Mixtape) & @Heart2HeartEP respectively all released in 2022 and produced by the Legendary "Streetunesz"

Kaydeegospel believes music is his channel of telling his love story to the world. The love of the father is forever open to those who believe in Him.

Get set for a KAYFRO Experience!

Click the link below to check out his biggest album which is " Praise The Lord"; https://www.boomplaymusic.com/share/album/4306479
• Forever worship
• Awesome worship
• Heart 2 Heart
• Papa

KaydeeGospel songs are included in Boomplay music playlists. Search to stream and download KaydeeGospel songs MP3/ single/ albums on the platform.
New Comments(
5

)
FAQs about KaydeeGospel
Where is KaydeeGospel from?
He is from Nigeria.
How to download songs of KaydeeGospel?
You can download songs of KaydeeGospel from Boomplay App for free.
Firstly, install Boomplay app on your mobile phone.
Secondly, navigate to the song you would like to download.
Thirdly, Tap on More > Download.