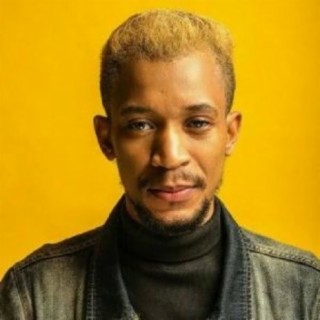 ELI-J
Current #12.6k

All Time #4,739

Eli-J (Elijah Isen) is Nigerian music producer, passionate gospel singer and gospel songwriter. He started out with singing in college when he joined the New Life Ministerial Choir. Like Frank Edwards and Samsong, Eli J is a Christ Embassy gospel artiste. He studied Linguistics and Communication Studies at the University of Calabar.

Eli-J songs become very popular and trendy online with a great number of streaming and downloads on Boomplay.

Career
Eli J's songs are spirit-filled, with meaningful lyrics and instrumental vibes. He's been actively singing for over 11 years now, and he started singing in his church when he was 11 years old. Eli-J was formerly a signed Artiste under Zones Record music label. Currently, he's a signee under E3 Records.

Follow Boomplay and keep up to date with the latest Eli-J songs and information.

Eli-J Songs
• In Spite Of All
• Somebody Knows (Mr.Fix it)
• Halloweth Be Your Name
• Wonderful King
• Let Us Pray
• Through Your Eyes
• The Place
• The Last Christians
• Now That We Are Young
• Solo
• See
• To Heart
• Mr.Wonderful (Halleluyah)
• To My Unborn Child
• House Of The Lord
• My Rhapsody
• No One Like You
• Still God

Eli-J songs are included in Boomplay music playlists. Search to stream and download Eli-J songs MP3/ single/ albums on the platform....more

Country/Region : Nigeria
Songs

(21)

Albums

(7)

Playlists

(2)
1

2

3

4

5

6

7

8

9

10

11

12

13

14

15

16

17

18

19

20

21
Listen to ELI-J's new songs including "Somebody Knows(Ft Mr.Fix it)", "Halloweth Be Your Name", "The Last Christians" and many more. Enjoy ELI-J's latest songs and explore the ELI-J's new music albums. If you want to download ELI-J songs MP3, use the Boomplay App to download the ELI-J songs for free. Discover ELI-J's latest songs, popular songs, trending songs all on Boomplay.
Eli-J (Elijah Isen) is Nigerian music producer, passionate gospel singer and gospel songwriter. He started out with singing in college when he joined the New Life Ministerial Choir. Like Frank Edwards and Samsong, Eli J is a Christ Embassy gospel artiste. He studied Linguistics and Communication Studies at the University of Calabar.

Eli-J songs become very popular and trendy online with a great number of streaming and downloads on Boomplay.

Career
Eli J's songs are spirit-filled, with meaningful lyrics and instrumental vibes. He's been actively singing for over 11 years now, and he started singing in his church when he was 11 years old. Eli-J was formerly a signed Artiste under Zones Record music label. Currently, he's a signee under E3 Records.

Follow Boomplay and keep up to date with the latest Eli-J songs and information.

Eli-J Songs
• In Spite Of All
• Somebody Knows (Mr.Fix it)
• Halloweth Be Your Name
• Wonderful King
• Let Us Pray
• Through Your Eyes
• The Place
• The Last Christians
• Now That We Are Young
• Solo
• See
• To Heart
• Mr.Wonderful (Halleluyah)
• To My Unborn Child
• House Of The Lord
• My Rhapsody
• No One Like You
• Still God

Eli-J songs are included in Boomplay music playlists. Search to stream and download Eli-J songs MP3/ single/ albums on the platform.
New Comments(
18

)
FAQs about ELI-J
Where is ELI-J from?
He is from Nigeria.
How to download songs of ELI-J?
You can download songs of ELI-J from Boomplay App for free.
Firstly, install Boomplay app on your mobile phone.
Secondly, navigate to the song you would like to download.
Thirdly, Tap on More > Download.